Did you ever want to develop an Android app to reach more audience for your blog or business? Most of us would give it a thought at least for once. Who wouldn't want to reach a larger audience? But, what if you do not have sound knowledge of coding? Can't you develop an Android app without any coding knowledge? Do not worry, you can. This guide here is on How to develop Android apps for your product/blog/business.
Android app development has been very difficult in the past. But, if you are good with the coding base, you can create a wonderful user interface for your blog/business. Now, there are also some platforms for building mobile apps easily without any knowledge of coding. Isn't that great? Let me give you the 5 best platforms to build a mobile app for your blog or product.
Develop Android Apps Without Coding Knowledge
We have several platforms for building mobile apps. With the help of those, we can easily create our own Android app and can also earn revenue through them. Earning revenue through Android apps is not a very difficult task once you create a useful and creative app and publish it. I will not go with the ways to make revenue through apps. Let us just get straight into the topic on ways to develop Android apps.
Below are the 5 best-chosen platforms for building mobile apps. These are not just confined to build Android apps, but can also be used in developing apps for iOS and Windows Phones.
1. Appery.io
It stands at the top in the list of platforms for building a mobile app. Appery.io is a cloud-based mobile application development platform. It comes with some built-in components with a visual editor where you could simply drag and drop the components to build the User Interface. Since it is a cloud-based platform, you do not have anything to install to download on your PC to develop an app. This can be used to develop a mobile application for Android, iOS and Windows Phones. You can add back-end to your application if you wish to store any data using this platform.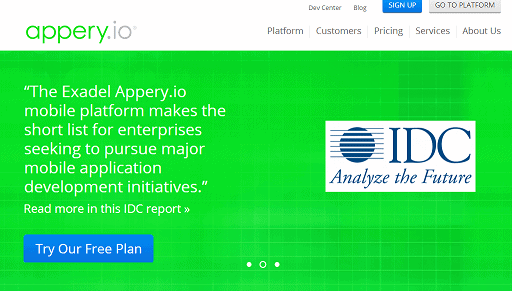 Since you get the chance of developing an application very easily, you have to pay a little for this (you also have free plans included). To check the complete pricing details of this platform,
2. Good Barber
Good Barber is another mobile application development platform. But, it can be used only to build apps for iPhone and Android. You cannot build apps for Windows Phones using Good Barber. The best part of this platform is, you get control over every single detail of the app, though you do not write a single line of code. The templates you get are highly customizable with multiple available options.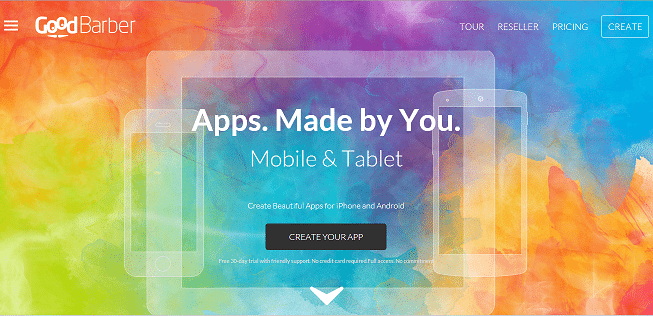 You also have the option to get the visual feedback every time you try to modify your app (just the way similar to WordPress customization). Also, you can have the option to display push notifications to your readers to attract and remind them of your new articles or products. To get the pricing details of Good Barber,
3. AppMachine
AppMachine is way similar to the Appery.io. You have multiple options to choose among the already built-in features. The same drag and drop method works here in AppMachine. But, in App Machine, you have an option to link your app to Facebook, Twitter or other online stores.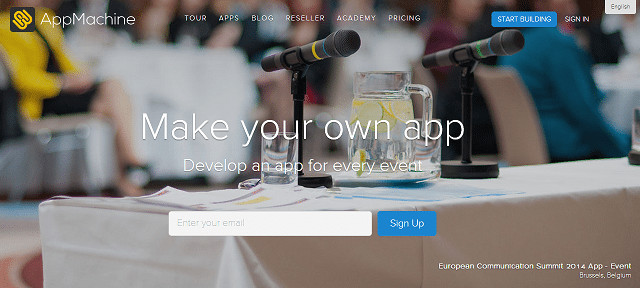 You can also design the app in your own unique style you like the most by optimizing the fonts, colors, icons, paths for navigation and many more. You can watch the modified changes in the previewer. AppMachine takes care of the process of everything that you need to get your app listed on the Apple Store and Play Store for Android. The only problem with AppMachine is the high charge. But, it is a one-time charge.
4. AppInstitute
AppInstitute is a SaaS business based in Nottingham, UK – with customers across the globe spanning a wide variety of industries and business sizes. They offer a mobile app maker platform that allows it's users to create their own mobile app without having to write a single line of code.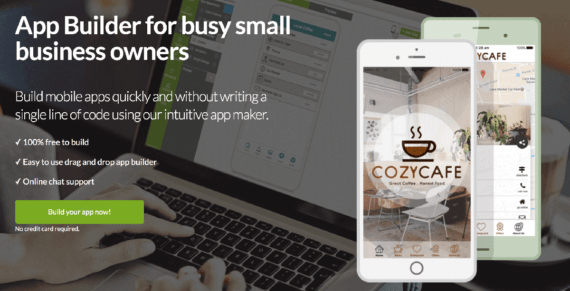 Using AppInstitute's app builder, you can create apps not only for Android but for iOS too, as well as Progressive Web Apps that work across all devices.
5. AppMakr
AppMakr is another mobile application development platform. But, you can build a mobile app only for Android and iPhone. This AppMakr requires no coding knowledge at all. You can simply start building your app and customize it with the available features in it.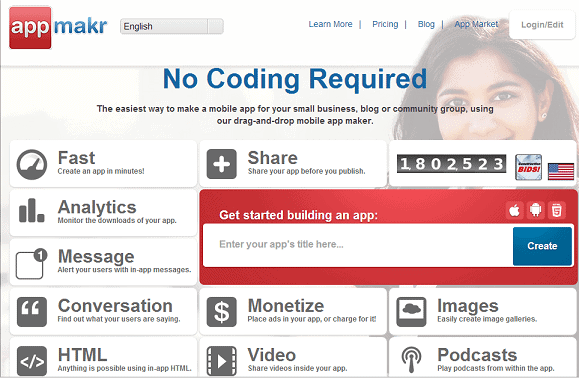 You can create a number of applications and can easily manage all the apps very simply using the dashboard. You have the options to integrate your app to Google Maps, give Live updates, push notifications, in-app shopping and much more.
6. ShoutEm
ShoutEm provides a number of options to the user with content management, user engagement tools and also monetization options. It has a better and compact way to integrate with your content on WordPress, Facebook, Twitter, Foursquare, Soundcloud and many more.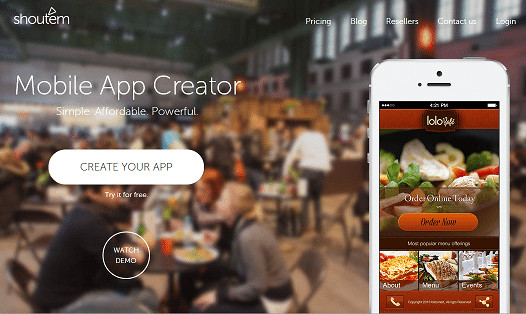 As I mentioned above about the revenue options, you could easily earn revenue by in-app purchases, deals, and coupons providing an e-commerce experience to your users. You have the option to publish your app under the developer account in the Android store and iStore.
So, these are the 5 best platforms to build mobile apps without coding. I hope this list of tools for developing an Android app is helpful for your blog/product.