Tis the season for labeling all sorts of stuff: from holiday party invitations to party bottles and glasses to Thanksgiving and Christmas family dinner dishes to all those nicely wrapped gifts and "thank you" notes.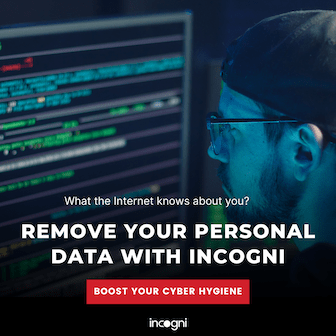 Traditionally, we would simply buy already printed stickers, gift tags and other pre-designed labels we need. But what if you want your holiday wine bottles, beer glasses, gifts, thank you notes, invitations and signature family dishes to be labeled with a totally original, personalized design that speaks about and to you, your team at work or your family? The only solution here is to get your stickers custom designed.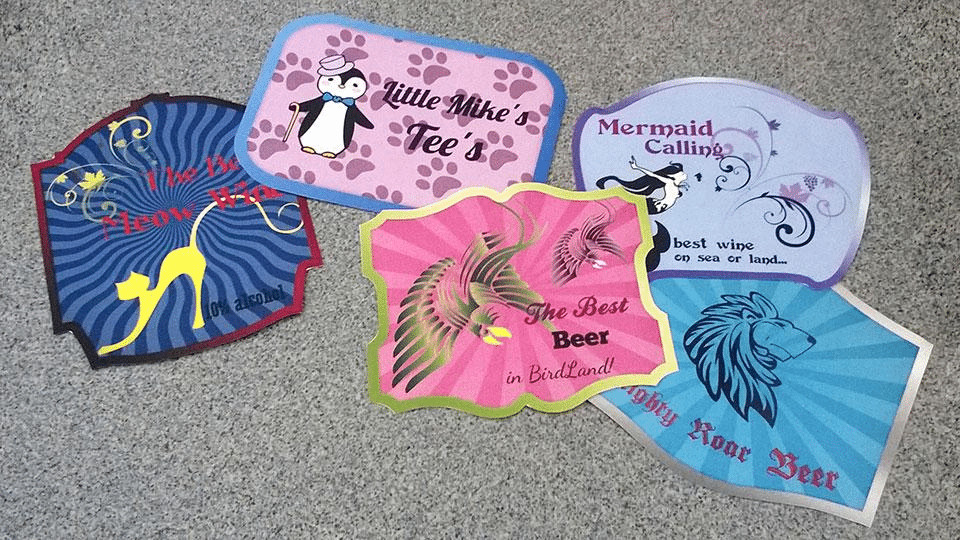 The problem with getting custom designed stickers
If you don't have any design skills, you will need to hire a professional designer who has the necessary knowledge and experience. Provided you have a budget for this, it is an excellent way to get yourself awesome, quality designed labels and other printables. The problem with this solution is that it can increase your event expenses.
How to design custom stickers easily without any costs?
The best thing about living in the Internet age is that there is an app for almost anything. The same goes for designing your own labels and stickers online. Online tools are easy to access from anywhere at any time and you don't have to download them on your PC. On top of these benefits, many web based applications come free of charge. Thus, there are free online tools for designing custom stickers and labels the easy way: without any design skills and without costs.We will show you in detail how to do it using one free online label maker called
We will show you in detail how to do it using one free online label maker called Labeley.
A step-by-step guide to designing custom labels in minutes
Labeley is easy to use. Click on the Start Designing button and a new window will pop up, showing you five different categories. Depending on what you want to label, you can choose to create general, kids, beer, wine or holiday label category.

For the purpose of this tutorial, let's assume that you want to label your New Year's party champagne bottles with festive labels. In line with that, choose to create Wine label. This takes you directly to the tool's interface.
The first step in the design process is to choose the first label element from the sidebar:
Shape. There are 14 different wine shapes to choose from, so pick the one you like the most.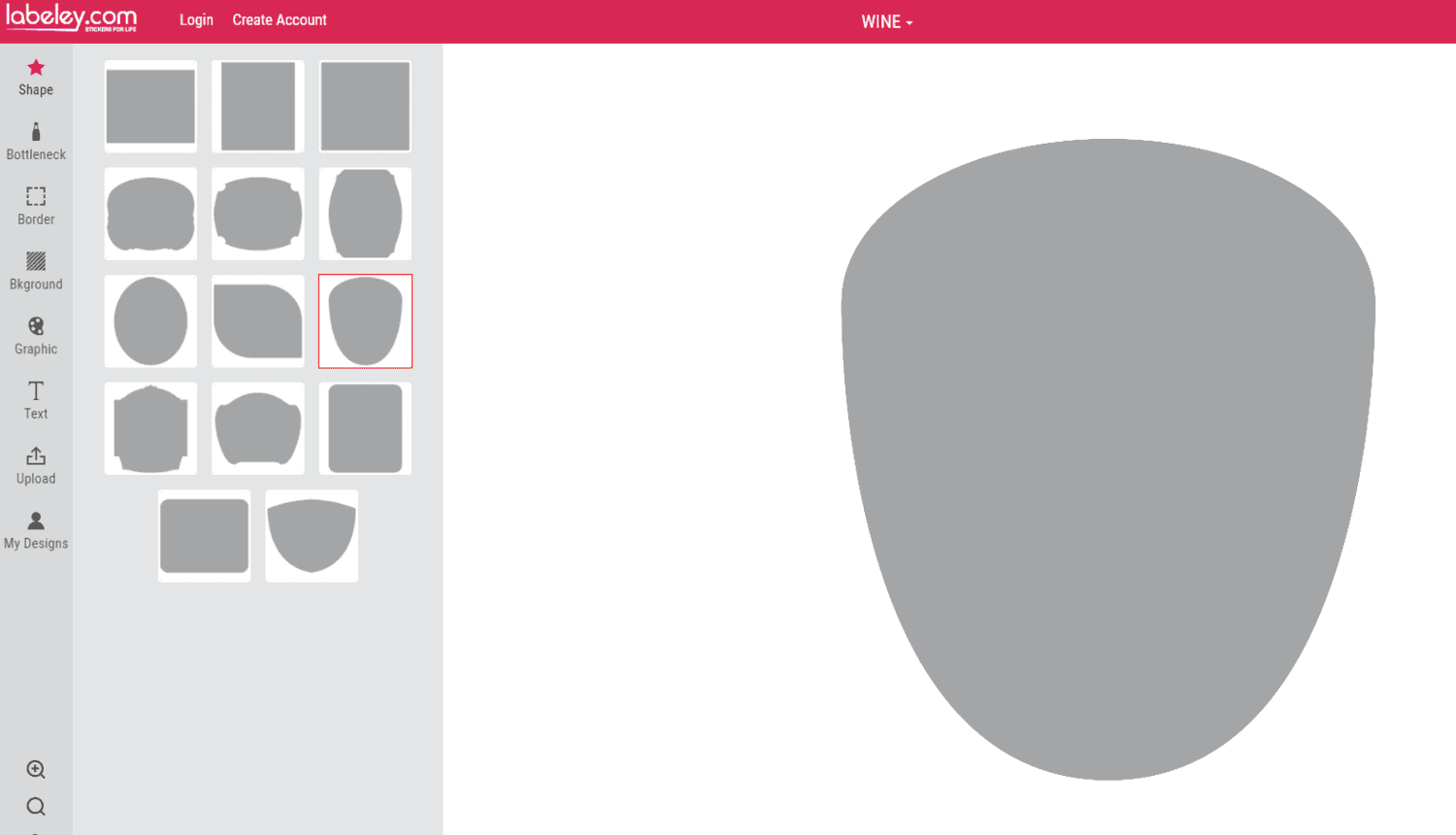 Now you can start with customizing your design using other already pre-design label elements. You can add a border, select color for your background or pick some of the pre-designed schemes. Then go through the graphics and select one or several, and add some text. Note that it is possible to move, resize, or rotate any graphic, image or text that you've added to your design.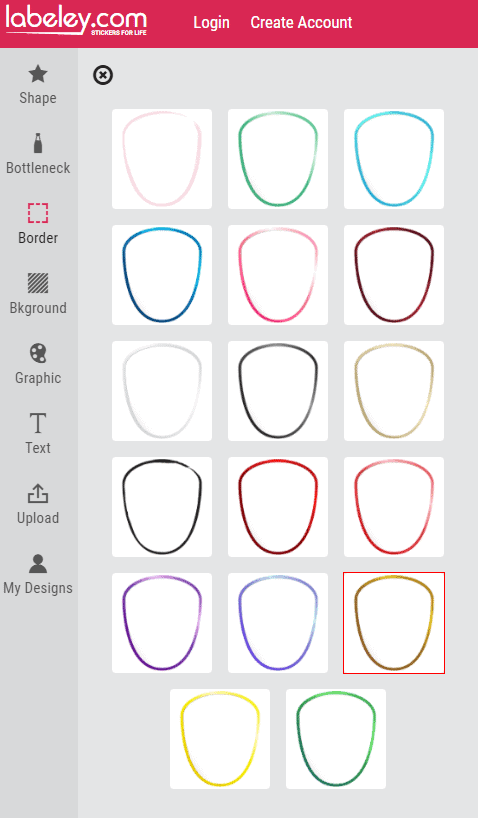 You can create absolutely unique and fully personalized sticker by uploading any image from your PC. For example, you may want to label your party champagne bottles with a photo of your family or coworkers.
For example, you may want to label your party champagne bottles with a photo of your family or coworkers.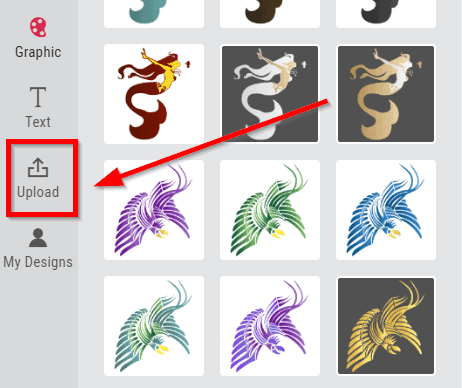 When you finish the design, save it by clicking the Save Label button (located in the upper right corner of your screen).

Download it to your computer by right clicking on the design that now appears in the left sidebar and choosing the Save as option.
Registering your user account or providing any personal information for using the sticker generator is not required.
You can create, save and download any number of label designs. However, if you want to maybe further improve your design or use it in the future with minor modifications, you should create a free user account with Labeley where your designs will be stored and editable.