"If you can't measure it, you cannot manage it" – said Peter Druker. In businesses, it is very crucial to measure performances on all fronts. The monitoring and measurement at the customer-centric ends in sales, marketing, and customer service hold even more strong importance.  We'll focus more on customer service KPI in this guide for assessing the qualitative and quantitative aspects of operations.
But, how do you measure and track these metrics or customer service KPI or key performance indicators? What customer service KPI and metrics actually matter and makes the difference?
There are indeed plenty of different customer service performance metrics to solve this purpose. Along with this, several customer service KPI dashboards and templates are always at the rescue.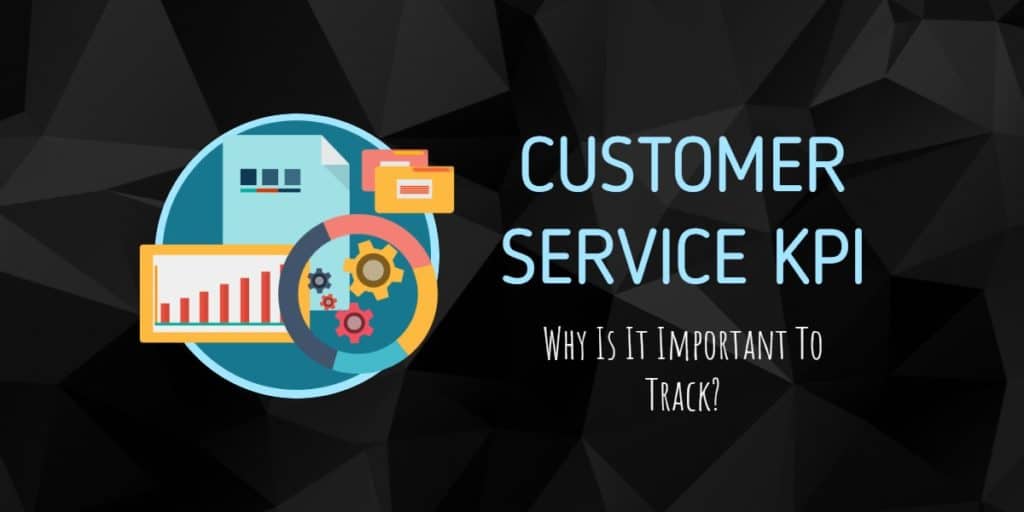 A customer service KPI or metric is a measure to analyze, visualize, optimize, and plan in accordance for better customer relations and retentions. Needless to mention, advanced tracking from a customer's perspective will improve customer resolutions. As a matter of fact, these customer satisfaction measurements are what makes a business different from conventional ones.
What Important Customer Service KPI You Should Be Tracking?
Without a doubt, for different companies with different goals, there may be some customer service KPI with more importance than others. Thus, these customer service performance metrics and KPI portray varying meaning and application. However, at the center point of interest, these metrics should be consistent, true, and actionable.
Below are the prominent and effective customer service KPI that customer service should adopt in daily operations. With each KPI and metric mentioned, we highlight the key objective, target activity, and proposed action to achieve customer satisfaction.
1. Customer Satisfaction Score
Customer satisfaction score is the most crucial customer service performance metrics that directly impact your overall revenue. A CSAT or customer satisfaction score demonstrates a customer's emotional expression from a service. With surveys and feedback forms, a customer can express and rate the service after a customer service interaction.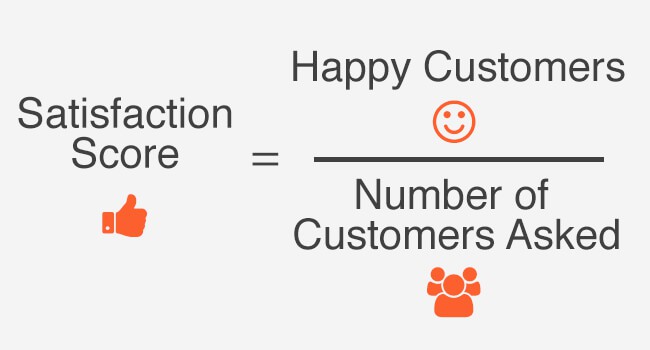 Target Activity: A pretty simple mathematical calculation. The total number of happy customers divided by total customers under consideration gives the CSAT score. Higher the CSAT score, better is the performance of customer service agents.
Objective: To determine if customers are satisfied with the service or not.
Proposed Action: Subsequently checking the key fall areas. In case the score comes low, there arises a need to review and restructure the customer service process.
2. Net Promoter Score
The NPS or Net Promoter Score measures the degree by which customers refer service to others. While a CSAT score is an emotional indicator, the NPS score aims at the intention of a customer. Generally, the methodology consists of asking a customer how like he is to recommend a service or product on a scale of 1-10. By convention, 0-6 is detractor scale while 9-10 is promoter scale.

Target Activity: A little extra yet simple calculations. The difference in the percent of promoters and percent of detractors gives the NPS score. Undoubtedly, the higher the score, the better it is for business.
Objective: To find loyalty among existing customers and horizon for word-of-mouth publicity.
Proposed Action: The total promoters should be more than detractors for a healthy business. Falling NPS score calls for assessment and increasing customer service standards.
3. Customer Retention
Studies show that acquiring a new customer is almost 5 times expensive than retaining an existing customer. Customer retention is the ability of a business to retain existing customers willing to spend on service. Customer retention rate depicts the percentage of customers who chose to stay over a specific time period.
Target Activity: Again a simple mathematical equation comes to application. The difference in the number of customers at the completion of time and the number of new customers acquired divided by the number of customers at the commencement of time gives the score. Undoubtedly, higher score prevails better business.
Objective: To measure the business' ability to hold onto existing customers.
Proposed Action: A prosperous business increases its customers base by acquiring new customers and retaining existing customers for good. If a fair amount of customers hold back, then it is a good indication that the business is providing good customer service.
4. First Call Resolution
A customer expects a quick and smooth resolution for a support request. Undeniably, you will agree that the first automatic email received on raising a concern gives a sense of satisfaction that someone on the other end heard you. The pseudo effect creates a positive image of brand and customer service.
Target Activity: The number of support tickets resolved at first contact divided by the total number of FCR eligible tickets gives the score.
Objective: To provide a smoother customer service channel. Furthermore, increasing an attempt to resolve tickets on the first contact of the customer.

Proposed Action: A higher score records that efficiency of the support teams. Also, frequent queries for a product/service highlights the areas for improvements.
5. Average Response Time
Another important customer service KPI highlighting the promptness in resolution to issues provided by the customer service agents. It gives an average time frame in which the customer agents get back to customers with a satisfactory response to the query raised. A quick response to a customer gives a good impression of the brand.

Target Activity: Emphasis on standard benchmarks of industry response rate. For example, 24-48 hours for a standard email query support.

Objective: To reduce backlogs of support tickets and provide smooth customer grievance resolution channel. Further, to keep the response time as low as possible.
Proposed Action: Higher ART rates depict inefficient customer service agents. This also calls for a need to increase the support agents to meet the demand.
6. Customer Service Cost Vs Revenue
The above-mentioned customer service KPI is more centric towards customers needs and wants. However, this KPI compares the support costs and the total revenue. In a developing business economy, everyone thrives for higher quality at lowest possible costs.
Target Activity: The total expenditure on customer support divided by the total number of issues gives the estimated idea about this customer service KPI
Objective: Keeping the customer support cost as low as possible without hampering the CSAT, NPR, and ART scores.
Proposed Action: If support costs are exceptionally high, then the support agents need well training to improve the customer satisfaction level.
7. Number of Support Tickets
A healthy balance between fast resolution and response coupled with trained service agents is all that it takes to set up good customer service experience. Having a large chunk of support tickets may be an indicator of a hidden problem.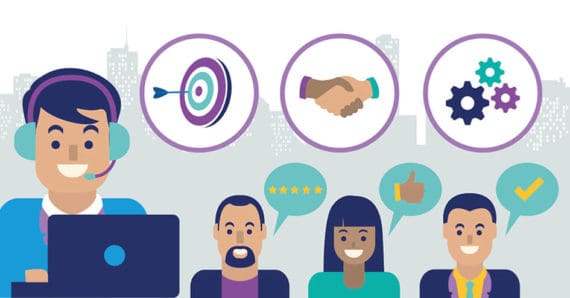 Target Activity: Keeping the number of support tickets as low as possible. This can be achieved by making proper documentation and troubleshooting procedures available to customers. Undoubtedly, lower the number of support tickets better it is for business and a product/service.
Objective: Decreasing the burden and severe dependency on support agents
Proposed Action: If the number of tickets keeps rising then research parameters for the products needs to be reconsidered. Furthermore, good service agents base to tackle the demand for support is also mandatory.
Final Words
These are the most important customer service KPI or key performance indicators that help in qualitative and quantitative customer satisfaction measurements. Further to add, these are not the only KPI or metrics that define the operation within a business. With different functional businesses, different KPI defines a better application.
Concurrently, a more generic question comes after these arguments. How to measure customer service performance in business? What measures and statistics should be incorporated without affecting the revenue? The solution comes with a plethora of free KPI templates and customer service KPI dashboards that a business can consolidate for overall customer satisfaction measurements.
Well, these questions call for a separate base and article to emphatically provide a concrete answer. Yet, I hope the above-mentioned customer service KPI offered some useful insights to you. If you have any other customer service performance metrics or a KPI in your mind, please let us know in the comments section below.