If your social media content strategy revolves around posting long walls of text, do not expect to get noticed.
These days, engagement on social media content is hard to imagine if the visual aspect is missing.
Buzzsumo shared a publication, and their research revealed that Facebook posts receive 2.5 times more engagement when the post includes an image, video, or GIF.
Besides increasing engagement, visual content also communicates information in a way that is easier to absorb and remember compared to plain text.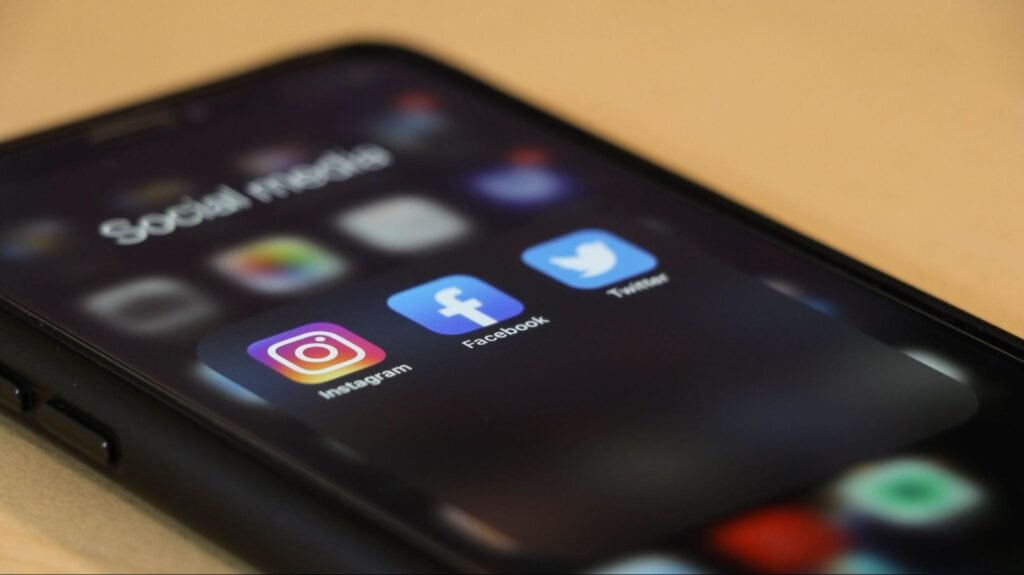 Now that you know the benefits of visuals on social media, it is time to learn how to create such content. There are quite a few useful tools that can help.
Glyphy is a tool that lets you add custom fonts and cool symbols. Whether you want to emphasize a specific point in infographics or bolden the title in a promotional image for your new article, a unique font is a consideration.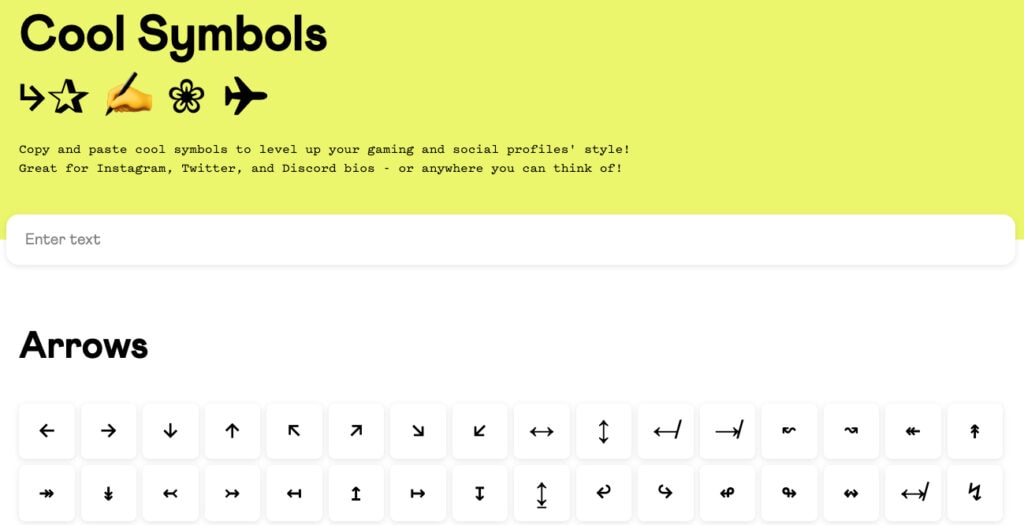 You can also combine multiple fonts in the same visual. It is about finding the right combinations that make sense and going with the overall brand voice you want to establish.
Canva offers a wide range of templates, editing features, and other assets to create visual content for your social media efforts.
The tool has plenty of stock images that users utilize as templates. It is much easier to create a visual when you have a background ready. Some templates are free, and some are pay-to-use.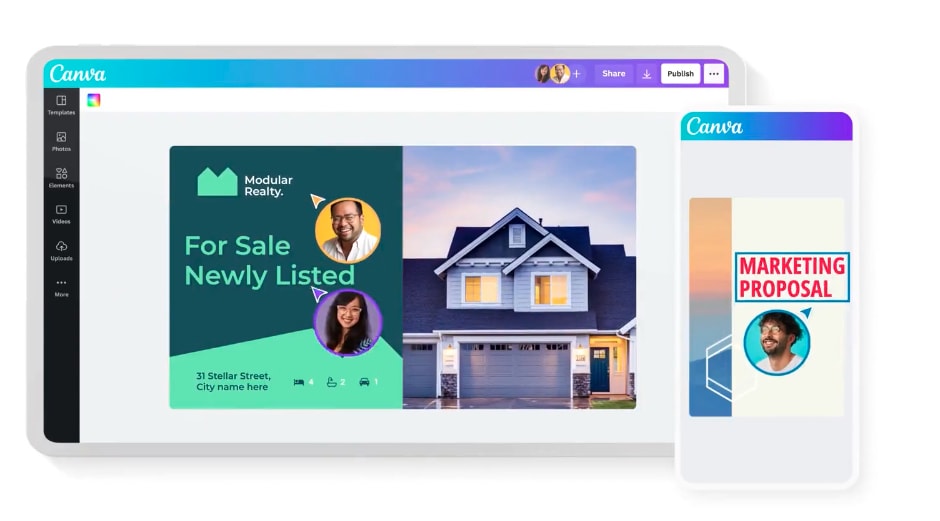 Generally speaking, Canva is not a complicated tool, and it should be okay to use even for someone who has little or no experience with creating visual content. It might take a while to figure out the basics, and your first attempts will be basic images, but you can always learn to make the most out of what Canva has.
If you wish to turn your blog posts into videos that you can reuse on social media, Lumen5 is the tool for you.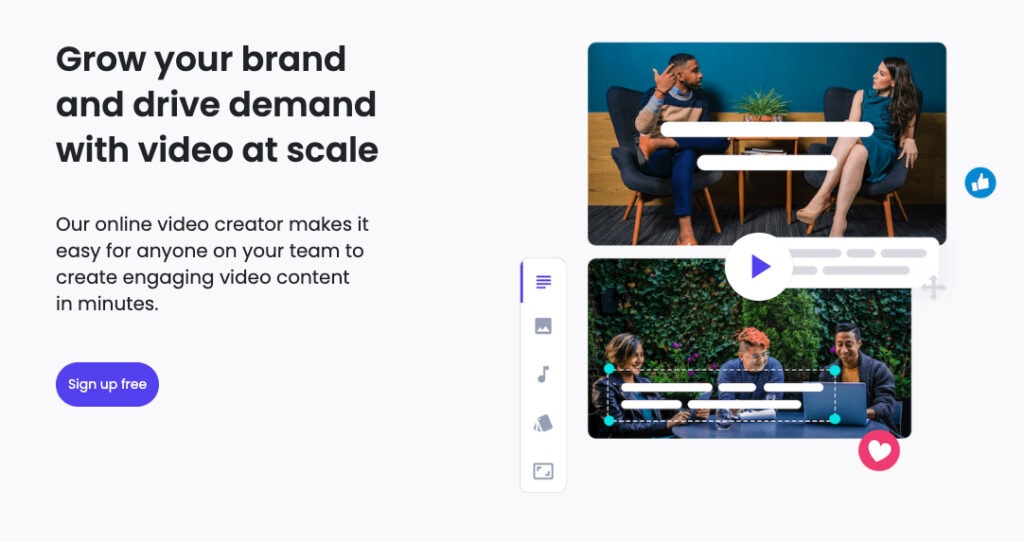 Select one of the available formats and paste the blog post's URL for the tool to transform. And if the default conversion is missing something, users can insert one of the many available images or audio files directly into a transformed video to give it extra flair.
If you are scratching your head every time you see a detailed infographic or a banner on someone's social media page but cannot figure out how a simple-looking visual also has so much to offer, there is a potential answer to your query.

It is possible that these social media content creators are relying on BeFunky, a tool that combines complex graphic design tasks with a drag-and-drop approach.
Templates, infographics, and other visual pieces that might seem difficult to grasp at first become relatively simple.
If you want, you can install the Google Chrome extension of BeFunky and access it directly from your browser.
Just like the name suggests, Animaker is a video tool that is used to create animated content you can share on social media or other channels if you want.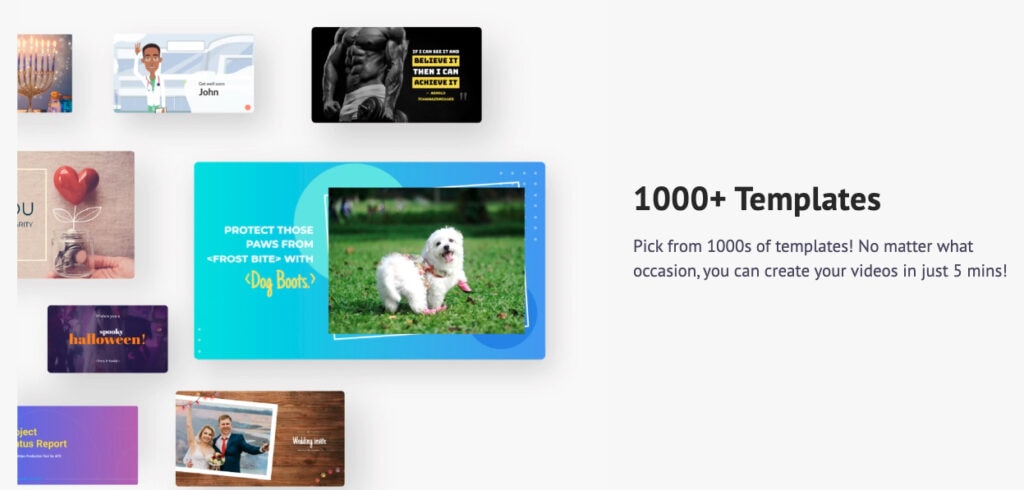 The tool is relatively simple and intuitive. You select one of the available template animations and modify it by adding text, changing background images, selecting characters and their facial expressions, and so on.
Besides animated videos, the tool also has a feature for creating GIFs and shorts. Finally, if you have a video that you want to edit, Animaker can also help with that.
If you wish to make snap decisions in your visual content creation, Snappa seems like a good tool for that. Users praise the tool for its great interface and built-in tools that let one create graphics without wasting too much time.

Forget about wasting time on finding the right size for your images or scouring the internet for stock images from third-party sources. Snappa has you covered.
If you have the visual aspect taken care of but struggle to come up with the right words to complement the images, Copy.ai should come in quite handy.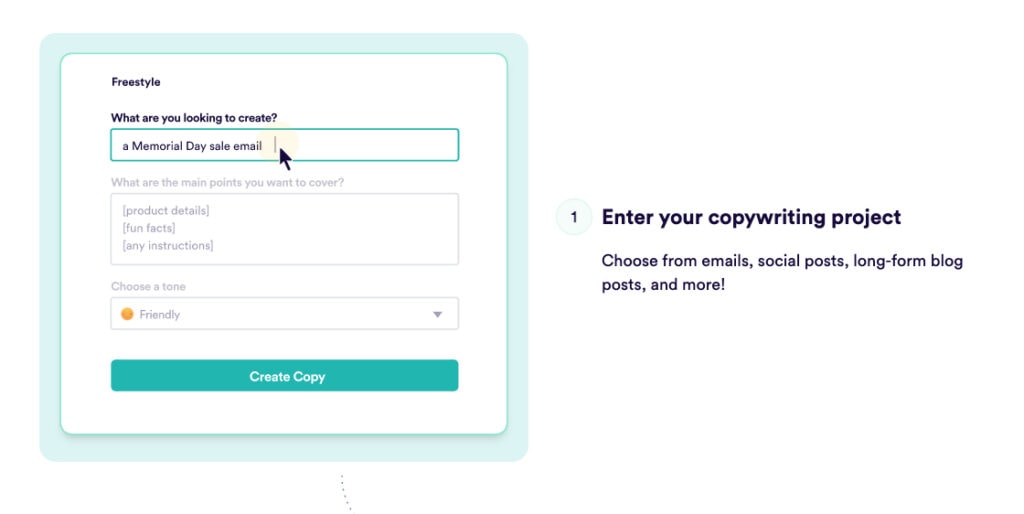 The tool takes the pressure off of writing copies. Enter the prompt and choose one of the available content types you want to be generated and let the artificial intelligence produce it for you.
Those who are looking to emphasize quality over quantity in a video for social media should consider Promo.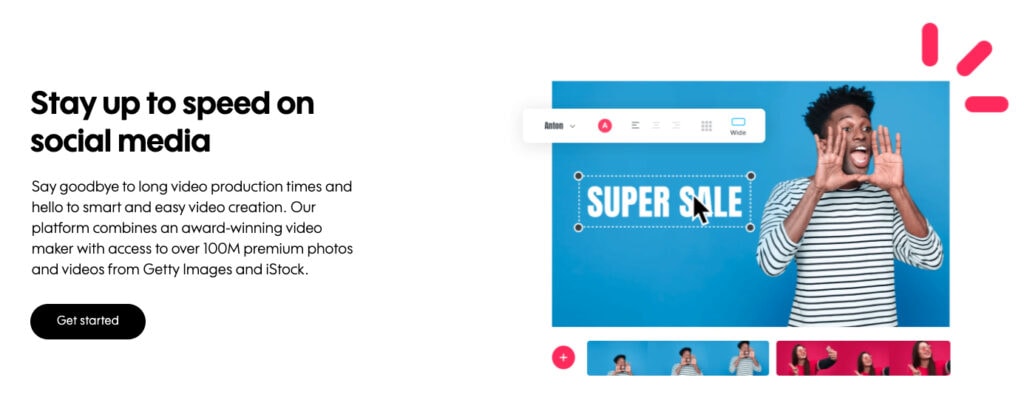 The tool excels in the available template and editing features. With enough research, you should be able to find and create unique videos to complement your social media strategy.
About 600 layout templates tailor-made for social media content are just one of the features Piktochart has.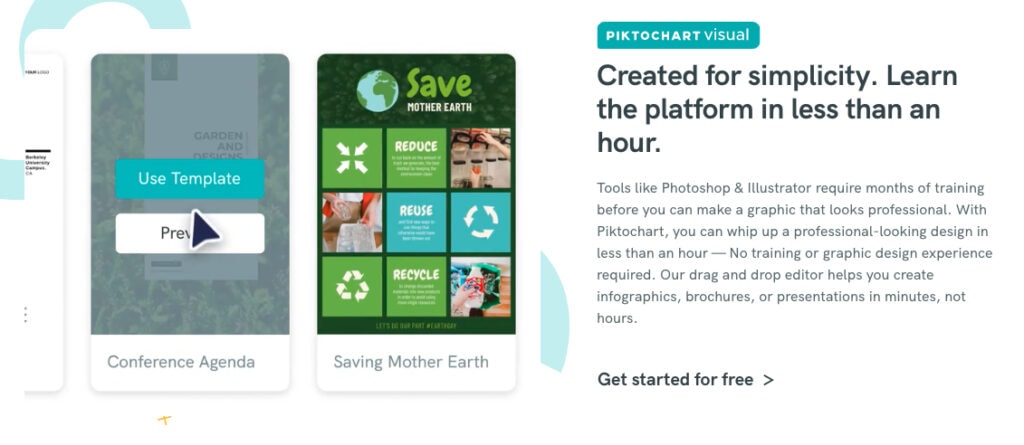 This cloud-based tool is mostly known for creating infographics, but you can also design flyers, posters, brochures, and flowcharts, to name a few examples.