Creating temporary email is so simple in today's tech-era. With the advancement of good in tech, there will be a tremendous progress of bad (talking about online scams). Many of us do not want to signup for such malicious, suspicious websites with our personal email. Hence, as a geek, you might be searching for some best temporary mail address service providers. You landed at an awesome place to know about the best temporary email generator.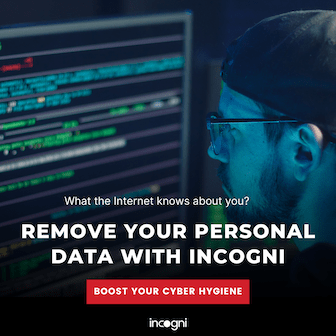 Disposable email is a service that allows you to create a temporary email address for your private purpose and will be self-destructed after a stipulated time.
Read: How to send and receive money via Gmail?
Here are the best sites to create temporary email which lasts for minutes
Hold on. Before diving into the best and worst (talking about pros and cons) of each and every temporary email service providers, we would like to notify few things. These temporary email account providers can be used for
Creating fake Facebook accounts (temporary email for Facebook)
To create temporary GMail account
For creating a temporary email for verification and what not.
Hence we would request you to use them carefully. If they prompted for any sensitive information of you, please refrain.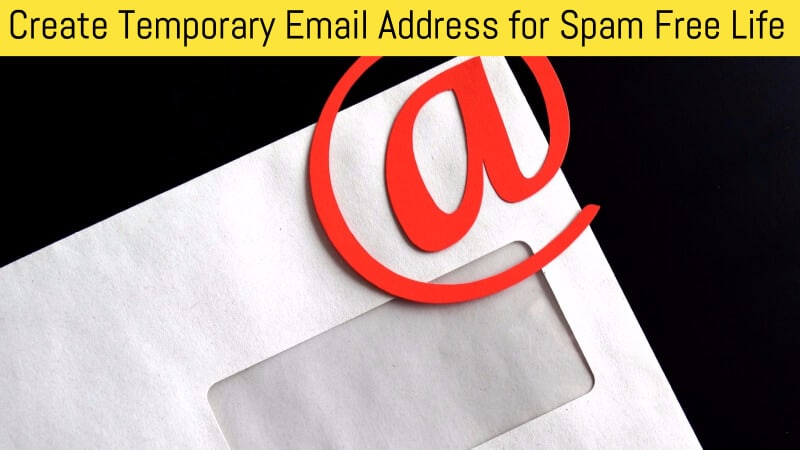 Here is our list of best temporary email address providers which you can use for creating temporary emails.
1. Temp Mail Ru
Temp Mail Ru is established way back, With the hardcore intention of keeping spam and bots out of your temporary mailbox. The moment you visit the site, you will be provided with a temporary email with a random extension (most of the times, it will be p33.org). Official destruction of this temp email is yet to be heard. If you wish to change the temporary email id, just tap on change icon and provide temporary email accounts of your choice. You can buy VPN at vpnix.net, by just clicking on VPN icon present under just above change icon.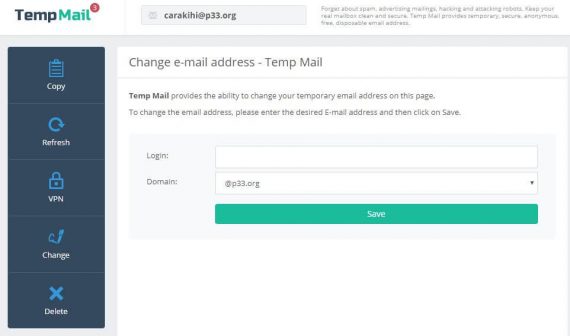 Platform: Online Tool
OS: Any
Free/Paid: Free
Official Website: 
Note: Temp Mail Ru provides API for various developers to work on. It integrates with various technologies available in the market like Android, C#, Java, Javascript, NodeJs, Python, Ruby, 1C etc.
Did you know about these Hidden Google Maps tricks?
2. My Temp Mail
My Temp Mail has been introduced to the internet world, with the increasing needs to use email on untrusted websites. Just tap on that New Email button and you will get randomly generated temporary email accounts in a flash. This might not look decent but it works well with instant auto-refresh. Jaw dropping feature of My Temp Mail is that you can access that particular temporary mailbox again by just bookmarking/saving the URL. The disposal of your mailbox is scheduled after 24 hours from your last visit to the website (keep visiting the URL if you want to keep that temporary mailing address alive).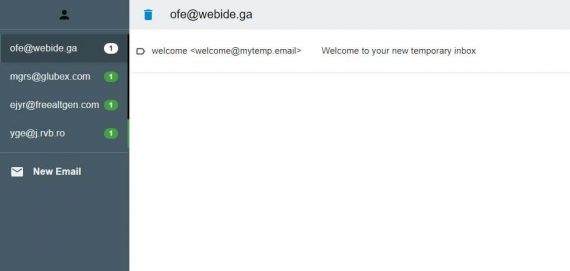 Platform:
 Online Tool
OS:
 Any
Free/Paid:
 Free (Sign Up is allowed)
Official Website: 
https://mytemp.email/
Note: My Temp Mail is sponsored in the name of Hide-My-IP, which can help you in surfing the web anonymously and unblock any website (Even youtube can be unblocked!!).
3. Mailinator
Mailinator is one of the best temp mail service provider as listed by Digital Trends in its 6 limited choices. This is one of the popular temporary email generator (Popularity reached the level, where Facebook blocks email ID with extension @mailinator.com). That said, it offers exclusive paid services like plan upgrades, Team accounts, API access, unlimited emails, Storage, Private domains at heavy pricing. But it's worth the value you pay for it.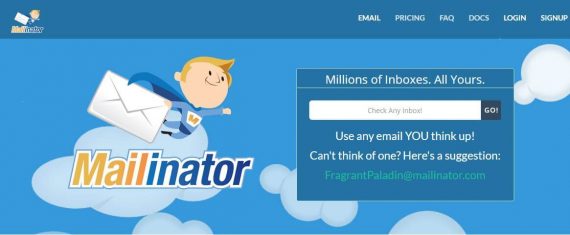 Humor: Funniest domain names from Mailinator are @spamhereplease.com (Not Sam, it's spam), @manybrain.com
4. Guerrilla Mail
Guerrilla mail is purely anti-spam temp mail service provider. You can add a custom domain to it and get generate a professional email ID (temporary again) of your choice. 10 seconds auto-refresh feature comes handy. Live statistics on the site (like the number of emails generated, services offered) looks impressive. Sticking to omnipresence feature, they recently moved towards Android App and it is live on Play Store (similar to Geek Dashboard App).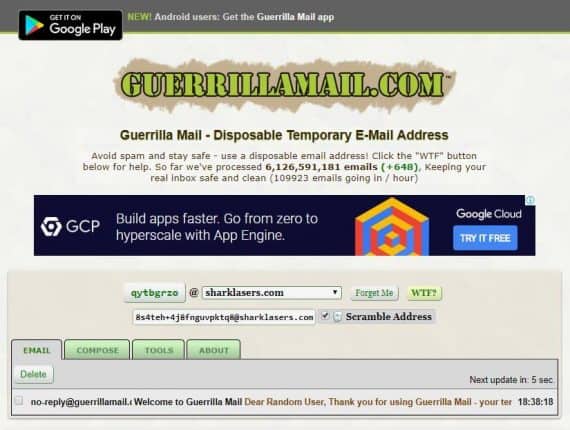 Humor: Re-defined forget (delete) and WTF? (help) buttons
Gossip: Does Apple slow down old devices to increase sales for new models?
5. 10 Minute Mail
10 Minute Mail will beat spam with best disposable emails. It stands for an email which lasts for absolutely 10 minutes, not more than that. Just copy the temporary mailing address, use it for your free Hotstar or Netflix or Amazon Prime sign up and then it's gone (To be frank, you don't need it anymore). Just copy the temporary email address, complete the email verification, auto-save the credentials and leave it to the breeze.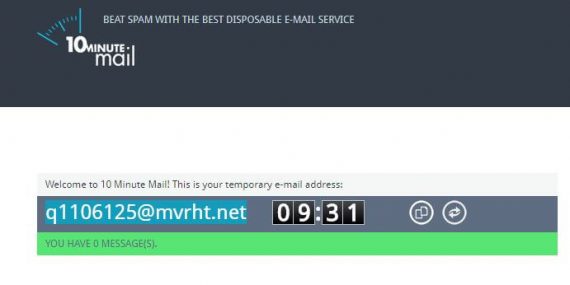 Humor: Yet, there is a 20minutemail.com, the sequel of 10minutemail.com 🙂
Must-Install: Which adblocker you are using (Adblock or uBlock)?
6. Melt Mail (Trash Mail)
Trash Mail is similar to Melt Mail (currently not available on the Internet). The basic advantage of Trash Mail is email forwarding. Even though it is a trash email, we can easily forward the emails to personal inbox. We can select unlimited forwards and unlimited lifespan with Trash Mail Plus (paid). You will also be notified about the expiration of created account.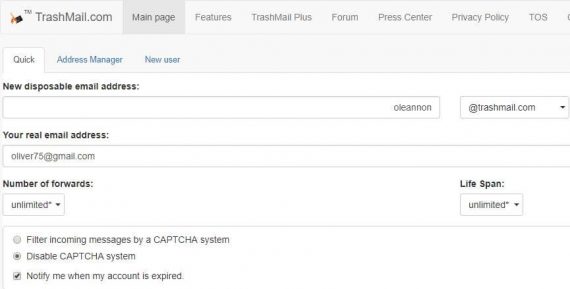 Platform:
 Online Tool
OS:
 Any
Free/Paid:
 Paid (Limited Access for free and registered users)
Official Website: 
https://trashmail.com/
Must-Try: Create Awesome Instagram profile pictures
7. ThrowAway Email
ThrowAway Email is an anonymous service to create a temporary email. Similar to MyTempMail, in fact, better service when compared to the sustainability of mailbox. Yes, you heard it correct. ThrowAway Email provides 48 hours temporary mailbox (counted from the state of inactivity). You need to verify yourself, not a robot (Just a clicking on the verify circle will do the job).

8. NADA
NADA mail can be used instead of your real email (with @getnada.com and much more). It provides 10 other extensions like @amail.club, @cmail.club, @wmail.club, @duck2.club, @cars2.club and many funny domains. You can add any random disposable temporary mailing address, you wish to. The subsidiary disposable email service providers include airmail and givmail.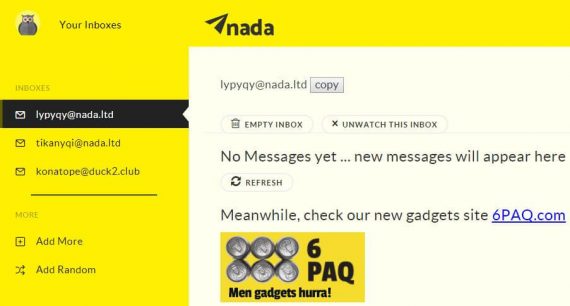 9. Temp Mail – Android App
Temp Mail – Android App is the best ever Android App to create a disposable temporary email account in a fraction of seconds. Hence the primary purpose of creating temporary disposable mail is best served in the Android app too. Hence it is very flexible to use Temp Mail Android App.
10. Temp Mail – iOS App
Temp Mail App is not only restricted to Android platform but also available for iOS platform too. Hence users can have better Temp Mail creation experience with Temp Mail – iOS App. It can be downloaded on iPad too. Ease of accessing multiple mailboxes has been excellent on both Android and iOS Apps when compared to Online Tool.
Platform:
 Mobile App
OS:
 iOS (iPhone & iPad)
Free/Paid:
 Free
Official Website: 
Download the App
Final Words
Till now, we have introduced you the best temporary disposable email creators available online, on Android and on iOS. We have tried each and every available tool before bringing out the best for you. Feel free to share this best list of temporary email creators with your friends. Let them know how best these tools can be used to avoid spam. Download Geek Dashboard App to stay updated to tech.