Google has launched "People Card" in India to let people create their virtual visiting cards. The new people card lets users register their identity to the public with details such as their website, social media profiles, education, and many more things.
The feature was in the testing phase for a couple of years in the country. It is pretty useful for small businesses and for the people who want a virtual visiting card or looking to build up his online presence. Also, it will help users to quickly find the right person.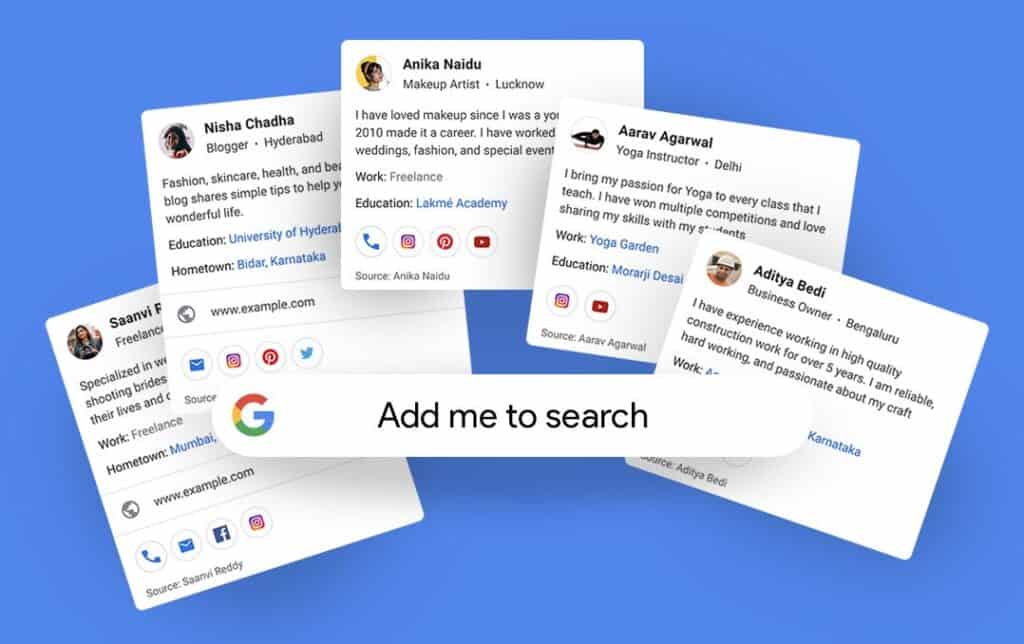 In a blog post, Google said,
Our goal with Search is to always make sure people can find helpful and reliable information, so we have a variety of protections and controls in place to maintain the quality of information on people cards.
What is a People Card?
People card is like a virtual visiting card where users can highlight their business/website or social media profiles and other information about users. The feature is free for everyone and anyone can create a people card or virtual visiting card.
Also, if a user no longer wants their card to appear in search, it can be deleted anytime.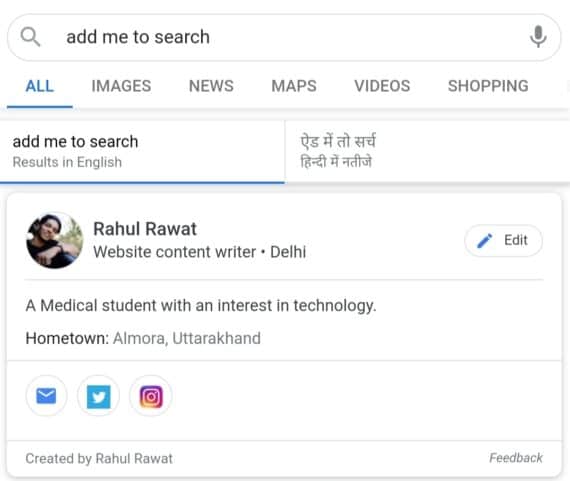 How to Create People Card
Creating a people card is easy. Anyone with a phone number and a Google Account can create a virtual visiting card. Follow the below simple steps to create your own virtual visiting card and show it in Google search results:
Open a web browser on your smartphone and log in to the Google Account.
Search for "your name" or "Add me to Search"
Click on the prompt that says, Add yourself to Google Search.
Fill out the form and the details you want to show to the people.
Now, enter your mobile number and verify it using the verification code.
Click on the preview to view your virtual visiting card.
Finally, tap on Save to finish the setup.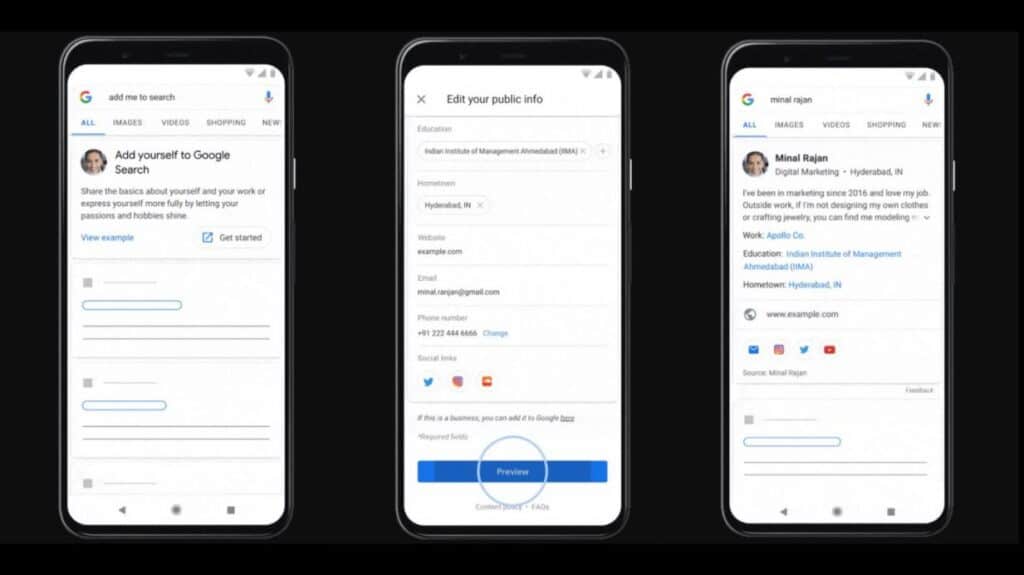 When a user searches for someone's name and there's a card available, they will see a module with the name, profession, and location on tapping the card. However for people who share the same name, users will see multiple modules, and the information can help you distinguish between the different individuals to find who you're looking for.
Additionally, only one person's card is allowed per Google Account. Google says that it has a number of mechanisms to protect against abusive or spammy content. However, if a user comes across a low-quality card that you believe was created by an impersonator, he can report it by clicking on the feedback link.