The Internet is not as easily accessible in certain countries as you might think! This article will examine the strictest internet censorship regulations across the world, and how people are handling those strict laws.
Here are the top 5 countries with strict internet censorship for their citizens' safety: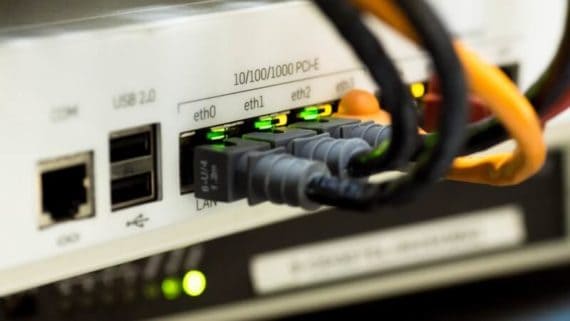 1. China
The home to the Great Wall of China is also home to the Great Firewall as China tops the list when it comes to internet censorship.
Chinese governmental institutions are very serious when it comes to what the country's 750 million internet users can and can't online. Along the same lines, recently, Beijing banned the access to Facebook and Google. To top it off, China has even cracked down on one of the best video-streaming websites in the country.
Thus, as it goes, more and more people are looking into VPN technology to circumvent blocked content. However, there is a catch here. If any business or citizen needs to use VPN, they need to stick to the guidelines underlined by the country which means logs, censorship and backdoor access.
2. Russia
Russia is infamous for its internet censorship. Thus, not surprisingly there were 115,000 cases of censorship in 2017 alone. Out of those cases, approximately 110,000 of them were related to the blocking of sites. The authorities are racking up impressive numbers with roughly 244 web pages being banned a day!
Unfortunately, that's not even the worst part. Over the last ten years, the country witnessed over 200 registered cases of violence towards journalist and bloggers.
After banning Telegram, a messaging app similar to WhatsApp, Russia also prohibited the use of VPNs unapproved by the authorities. The state-approved VPNs are shady as they likely keep logs on user's activities at all times.
3. Indonesia
According to a study conducted by Google and Temasek in 2016, Indonesia could become the fourth largest online market, all thanks to the countrywide use of the Internet.
However, not all is good. With more and more internet censorship laws being passed, the future doesn't seem so bright. The recently passed ITE law (Information and Electronic Transactions), which grants authorities the power to block and ban digital content on demand is a draconian one, to put it lightly.
What's particularly alarming is that the worst part of the law – the defamation clause – which was already horrendous, was expanded even further. As a consequence, several individuals have been arrested and punished for inappropriate online speech. Likewise, a businessman was detained because he asked someone to repay a debt via Facebook Messenger in 2017.
With convoluted laws on the books, it's not surprising that filtering and blocking of digital content have been on the rise. In fact, in May of 2017, the state approved a new institution – National Cyber and Encryption Agency, which is responsible for filtering online content.
All of this has had a negative impact on the freedom of the Internet in Indonesia. People are looking for solutions to counter governmental restrictions, and it seems that VPNs are becoming a weapon of choice for most.
4. Turkey
Turkey is another country on the list that is very vocal when it comes to internet censorship. It all started in 2007 when Turkey passed an internet censorship law that was initially designed to protect minors and families.
Unfortunately, as with most governments granted overreaching power, things got out of hand. The country banned as many as 80,000 websites in May 2015. Recently, the Parliament passed a bill requiring ISPs (Internet Service Provider) to obtain a broadcasting license and authorization from the Radio and Television Supreme Council.
On top of that, the state has expressed a negative attitude toward the use of VPN services; one can sense a pattern.
5. North Korea
The list wouldn't be complete without the mention of North Korea which is one of the most repressive regimes in the world. Talking about the internet, very few people can access the World Wide Web in the Democratic People's Republic of Korea
So, how do the citizens stay updated? Well, citizens use Kwangmyong which is a national intranet that provides access to a few thousand websites on various topics. However, foreigners can access the internet via 3G services, but the connection is monitored at all times, and VPNs are simply out of the question!
Wrapping Up
Just for the record – we do not recommend breaking any laws. But at the same time, every person should be entitled to unregulated access to any information. VPNs are becoming increasingly more demonized in the Eastern countries, but it gives a glimpse of hope for people who wish to make up their minds without the aggressive interference of their government.