With growing technological advancements in video and audio industry, several formats are available for a particular video and audio file. Sometimes you need a universal video Codec format which can support all your devices. For this, you need video converters. Rather than bloating your devices with several converters for different formats, you can easily convert videos online. Yes, you hear it right. There is no need to install bulky software with complex operating manuals. In this guide, I will explain an easy method to edit and convert videos online with KeepVid Video Converter.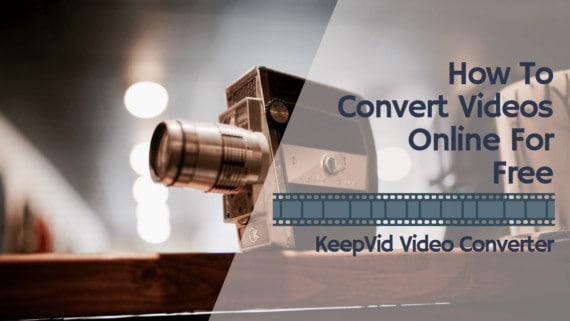 How To Convert Videos Online With KeepVid Video Converter
KeepVid is a free online video converter which can help you convert media files from one format to other. If you are looking for an MP4 to MOV converter or AVI or even MP3 formats, KeepVid covers all formats. With no hassle to install the software, you can easily convert your video files online with KeepVid video converter:
Go to KeepVid Video Converter Website.
Upload your video file.
Select the conversion format.
Voila! your file will be converted to your desired format within seconds.

KeepVid is your MP4 converter, AVI converter, MOV Converter or even 3GP Converter, just name it and you can convert videos online for free. KeepVid Online Video Converter website can be accessed on any device. The web app is 30 times faster than conventional online converters available. With over 1000+ formats available, KeepVid also supports VR formats. To convert videos online efficiently and quickly, KeepVid Video Converter can always be your rescue hand!
Also Read: How To Convert Apple Music To MP3 Files
Advanced Features Of KeepVid Video Converter
If you are dealing with large video files and are unable to upload video files then you can proceed with KeepVid Video Converter software. This highly optimised and less space consuming software can easily be employed to convert videos and perform various utility operations over them.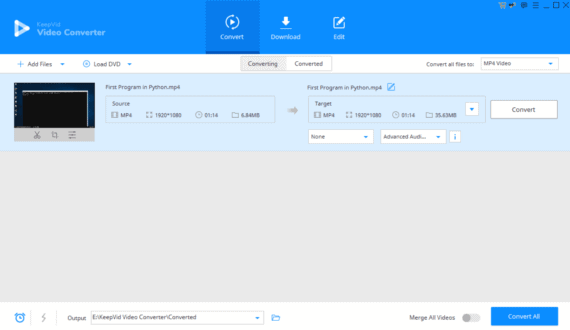 Converting Videos: The basic function of KeepVid video converter software is to convert your local MP4 to MOV, AVI, MPEG3, MPEG4, AAC, 3GP and more 1000+ video formats available in a highly optimised manner to reduce the overall conversion time.
Editing: KeepVid deploys simple and easy tools that allow you to trim your videos, add special effects, adjust the aspect ratio, rotate your videos or even crop parts of videos.
Audio Adjustments: KeepVid also allows you certain audio adjustments. You to adjust the volume, pitch, and frequency of the embedded audio file in your videos.
Subtitles and Watermark: KeepVid also supports to import subtitles and enable full font customisations. You can also add watermarks to your video and any location of your preference.
Also Read: How To Fix Err_Connection_Timed_Out In Google Chrome
Final Words
KeepVid Video converter is one stop solution for all your video conversions and editing needs. To remotely convert or edit any video you can easily use the online web app and convert videos online. For your local videos which are of a bit high in size, you can deploy the task to KeepVid video converter software and you can fetch same results even faster with advanced editing and video formatting abilities. Therefore, to convert videos online quickly and efficiently, I personally recommend KeepVid Video Online Converter.