Twenty and something years ago, Adobe developed a one a kind file format with a huge potential for secure file transfer and storage. This is of course the Portable Document Format, better known as the PDF. Over the course of those years the PDF format became one of the most used for transferring files via Internet, as well as offline.
Several years before this universal format appeared, Microsoft released MS Word and Excel which were at that time the most technologically advanced programs for editing documents and tables, and are still among the most widely used formats for work and academic purposes. However, Excel and Word fail at what the PDF provides – the ability to be opened and viewed on all operating systems and computing platforms with unchanged formatting. So, it seems that the strengths of .DOC and .XLS files (easy editability) are PDF's weaknesses, and PDF's strengths (universal formatting and non-editable nature) are what the two Microsoft formats lack, all of which makes these file formats very compatible. Business professionals frequently use them interchangeably, depending on what they intend to do with the file.
For example, sometimes you will have to present a contract or an idea to a possible partner, and you could find yourself in trouble if the file you are showing is not editable. Why? Mistakes happen, and if they're not corrected on time, it can lead to a disaster really fast.
That is why it is always useful having an app that can help you, and that you can count on 24/7 to do all your file conversions for you. Introducing PDF to Word, state of the art conversion mobile app developed for people who need these types of interventions on the spot.
PDF to Word Converter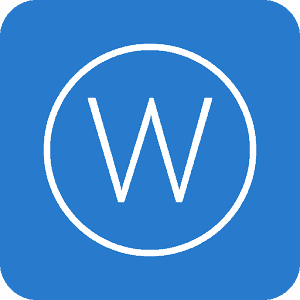 PDF to Word converts your files to .docx format
PDF to Word is available on both AppStore and Google Play Store, so that users from both Android and iOS can enjoy it. In the newest 3.2 version you will have the opportunity to see for yourself the power of its OCR (Optical Character Recognition) engine and quality of the end result. With PDF to Word you can convert both native and scanned documents, and still keep the essence of the file fully readable and editable.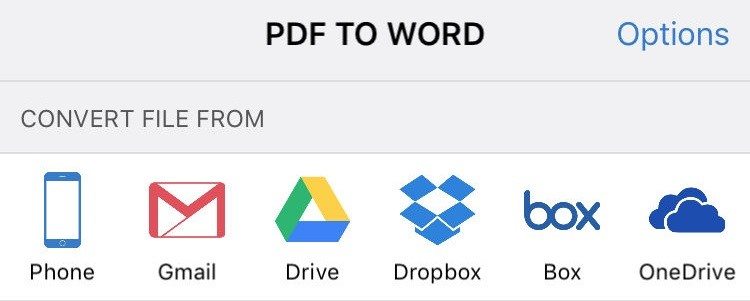 From the main page you can see the services available for importing files
Except for that, here are some other features offered in PDF to Word 3.2:
Unlimited number of conversions, as well as unlimited file size
Integrated importing services such as Gmail, Google Drive, Dropbox, OneDrive…
Same formatting and layout after conversion, including tables, photos and tables
Converted files are optimized (.docx) for further editing in the app of your choice
File safety – every file is deleted from our servers after 24h
Conversion can be done even without the app being open so you don't spend too much battery
Download from App Store
Download on Google Play
There is no question whether you should put your trust in PDF to Word when faced with deadlines and little to no access to a computer. But what happens when you have to convert the PDF to Excel? No worries, we have you covered!
PDF to Excel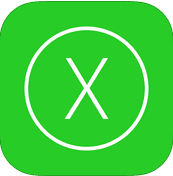 If we are talking about must-have apps for every businessman who takes work serious, then this is one of those apps. PDF to Excel is one of the industry leading apps for converting PDFs to .xlsx, otherwise know as Excel spreadsheet files. We could talk for hours and hours about the features offered, but everything you need to know about is that the servers and OCR technology licensed by this app are among the best in the world.
PDF to Excel offers all of the same features like PDF to Word, with the exception of the end result. Here's an inside look on the new and upgraded user interface: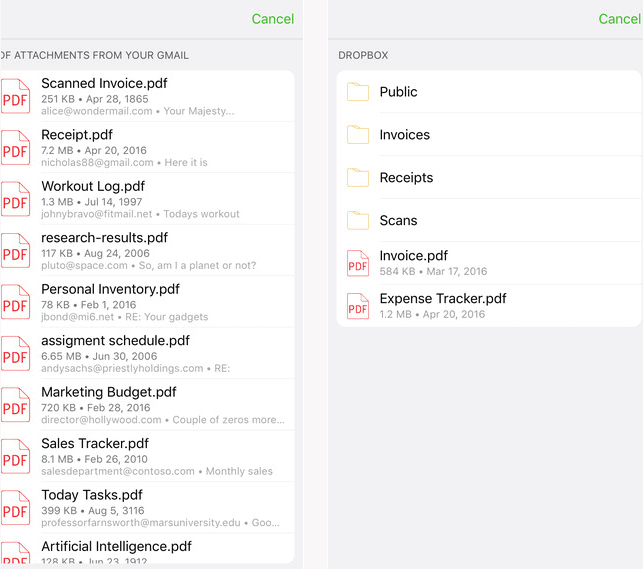 Make sure you take a look and if you like these apps feel free to download them on your mobile devices!
Download from App Store