Notifications on the web are sometimes important to us. The notification from wide range applications including messaging, calendars, emails and other websites.
To understand this take a simple example, whenever you visit a website for the first time a notification permission request pops up and asks you to allow it to notify you for the future posts.
However, if you do allow the website to send you notifications, it could turn annoying when you receive them repeatedly. Even when you are not interacting with a website.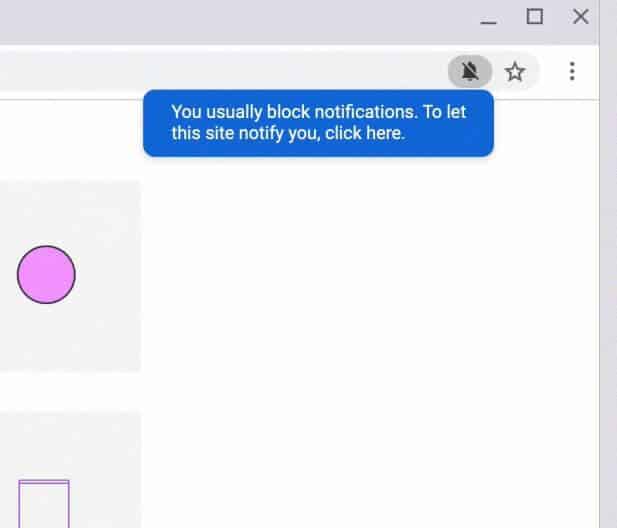 What is Quieter UI?
Quieter UI is a feature that blocks notification prompts from websites so, they can't interrupt you. You will see the quieter UI comes into play in the upcoming 80th version. The update will available for Google Chrome on both desktop and mobiles.
Why Quieter UI?
According to Google, notifications are a common complaint. As many websites request notification permission on the first visit. The websites ask for it on the first visit rather than at contextually relevant moments in the user's visit. Google also mentioned that the unsolicited permission request interrupts the user's workflow and result in bad user experience.
How to Enable Quieter UI
The feature can be enabled when your chrome browser updates to version 80 in early February. And it could be enabled in two ways manually and automatically.
Enabling this feature manually is a piece of cake, users can enroll for quieter prompts manually:
To enable, the quieter UI go to the Settings > Site Setting > Notifications.
In the notifications, enable the option reads "Use quieter messaging (blocks notification prompts from interrupting you)".

And for the users who repeatedly deny notifications across websites will be automatically enrolled in this feature. Further, sites with very low acceptance rates will be automatically enrolled for this. They will be unenrolled once acceptance rates improve.
When you enable this feature, on the desktop a pop-up will show at the right of the Omnibox asking for permission, "Notifications blocked" text slides out and says "you usually block notifications. To let this site notify you, click here". A similar message will slide up from the bottom of the screen on mobile.
Google says that it intends to "enable additional enforcement upon abusive websites using web notifications for ads, malware or deceptive purposes" later in 2020. The feature is currently available for the Beta, Dev and Canary users.

If you want to test the feature, it can be force-enabled with at chrome://flags/#quiet-notification-prompts in Chrome 80.