ChatGPT has started receiving new features on its AI-based chatbot system that will enhance the experience in a much better way for users. The platform has now introduced two new ways to interact with the Artificial intelligent chatbot which can provide results based on the new input options. ChatGPT Vision comes as a new feature that includes voice command and image search query options.
These new options provided on the platform can change the whole dynamics of the way users can gain answers from the chatbot. Currently, users who installed the chatbot on their iOS and Android devices can make a voice conversation or search with an image. The chatbot can analyze the input and provide you with the appropriate details in the results.
ChatGPT Vision Feature Changes the Way, People Use the AI Chatbot
The new Vision feature on the AI chatbot can work flawlessly by using voice commands as well as images to provide users with unique results. The chatbot now can have a full check on the image that the users feed the system. ChatGPT can now converse about the image that the user has uploaded and can give you interesting things about it.
OpenAI has put forward these new ways of conversing with users on their AI-based chatbot to make search results more intuitive. These features will be available for the Plus and Enterprise users in the pilot phase and other users will have access to image-related features later. Currently, users can opt-in for voice-based conversations on ChatGPT in the New Features option in the Settings.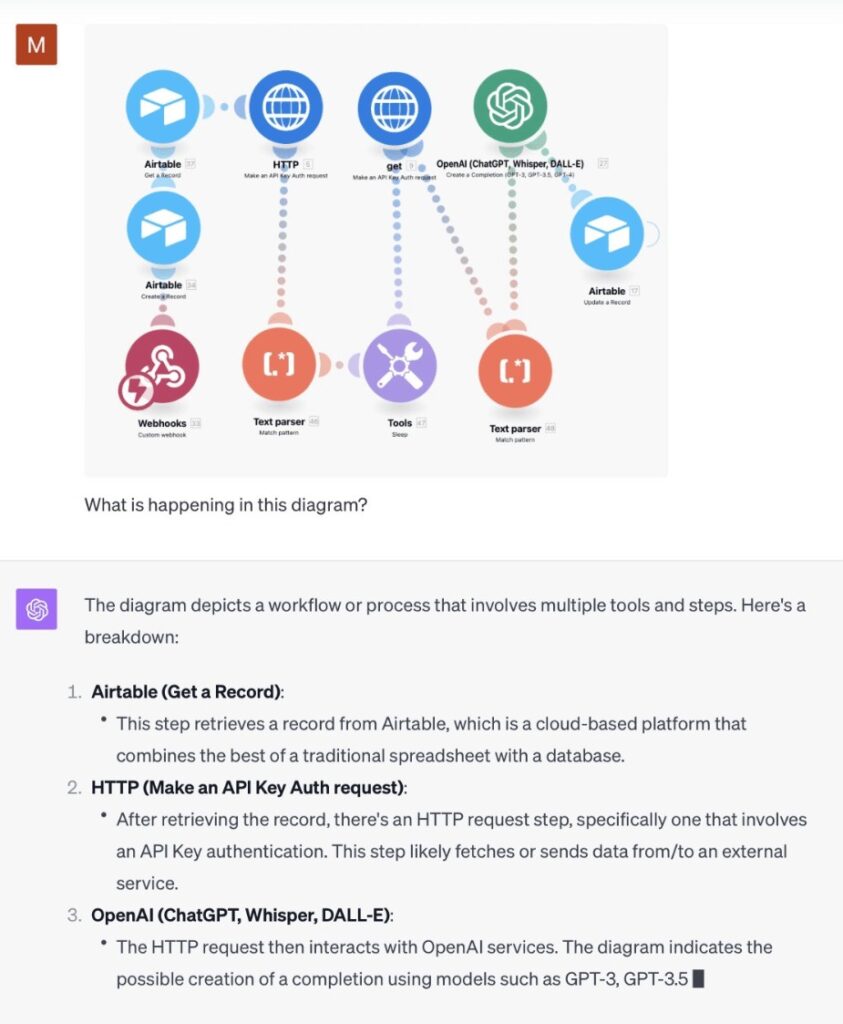 Coming to the image-based conversation feature, you can send a picture of your washing machine and ask the chatbot about its functionalities. The AI Chatbot can help you with the query and provide valid details. In the same way, you can capture an image of the ingredients present in your refrigerator and the bot will give all the possible recipes.
For using both the features on the chatbot, OpenAI has included two new buttons on the interface which are the microphone and photo logo. Users can directly tap on any of the buttons and start conversing with their voice notes or an image. Besides, the image query feature includes taking a live snap or about multiple images at the same time.
At this stage, ChatGPT has an edge over understanding images that have English text rather than other languages. However, this may change in the coming days as the new features will see drastic improvements in future updates.