Latest version of WhatsApp (2.11.98) allows you to change phone number directly in few simple steps officially like a boss. WhatsApp; most popular instant messaging app has become even better now with small tweaks and status update feature. Latest version WhatsApp for Android app added video playback and coming with few improvements which enables you to change the mobile number instantly directly from Application itself.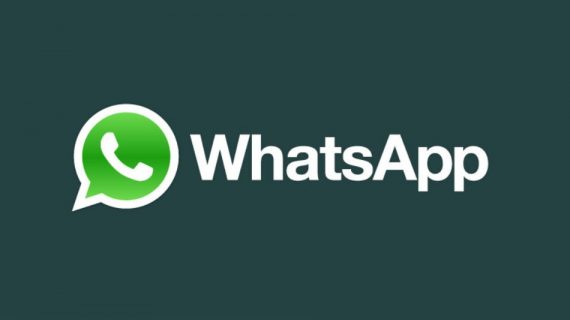 Many people today developed a strange habit of changing their mobile numbers frequently for no reason. It becomes very hard to get back all your WhatsApps messages and contacts in case if you changed your carrier earlier. Only available thing is you must take backup of all your WhatsApp on your mobile and then you must restore it on new device.
Hold on! Things have changed a lot from this new update on WhatsApp. They have added a direct and simple option to change phone number directly.
How to change number in WhatsApp Messenger
As i said earlier, changing number on WhatsApp is not a geeky task from today. In order to change phone number on WhatsApp, immediately head over to Settings and then navigate to Account Info. There you will find a new option called "Change Number"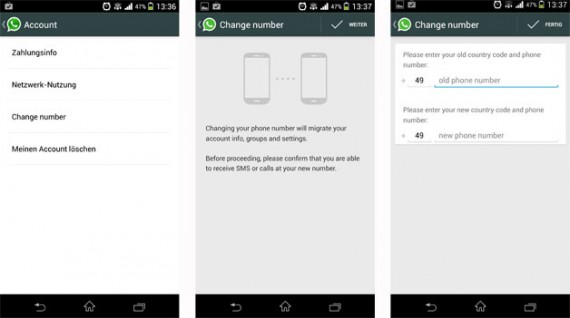 Once you taped Change number option; you're asked to enter your old number as well as new number including country code. This will automatically migrate all your chats, groups and account information from old device to new mobile.
Also Read: 

How to Send and Receive WhatsApp Messages on PC

Download WhatsApp APK for Android with Holo Themes
Currently this update is available only for Android devices an that too as APK file, it is not yet made live on Google play store but you can download it from official site. Soon everyone will see it live on Play Store as well.
Hope this trick about how to change phone number in WhatsApp Android without taking and restoring backups is informative and consider sharing this among your friends and soon this update will get live for Blackberry and S60 devices as well.