As you know videos can be recorded in various ways nowadays, such as by using camcorders, mobile devices, recording a computer screen – and much more. The fact of the matter is that in different situations you may need to capture videos from different sources, according to what best suits your needs.
In contrast to most other options that tend to focus on one method of capturing videos or another, Movavi Screen Capture Studio will provide you with the ability to capture videos from a variety of sources. More specifically, you will be able to:
Import videos from AVCHD cameras
If you want to import a video that you've already recorded on an AVCHD camera, all you need to do is plug it into your computer then launch Movavi Screen Capture Studio and select 'Edit Video' then 'Record Video'. Assuming the AVCHD camera is plugged in it will be recognized immediately, and you'll be able to see a list of the videos that have been recorded and can select the ones that you want to import.
Capturing videos from a webcam, TV tuner, or VHS players
If you would like to record video footage from your webcam or digitize videos from a TV tuner or VHS player, you should once again plug in the device to your computer, launch Movavi Screen Capture Studio and select 'Edit Video' then 'Record Video'. Under the 'Video capture device' list you should be able to select the device that you want and can click 'Start Capture' to begin capturing videos from it.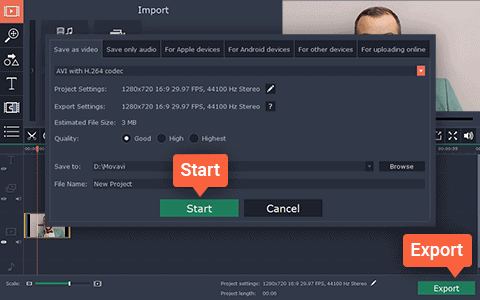 Recording videos from a computer screen
As a screen recorder, Movavi Screen Capture Studio can easily record videos from your screen and all you need to do is launch it and select 'Record Screen' in the menu. Once you do you can draw a frame using the mouse cursor to define the capture area, then select the audio source by clicking the appropriate icons in the recording interface and set up any other recording parameters as you see fit.
After you've captured the video footage you need, you should take advantage of the editing features in Movavi Screen Capture Studio as well. With these features, you can combine videos from multiple sources, trim out unnecessary footage, insert animated transitions, add audio tracks, improve the video quality, and much more.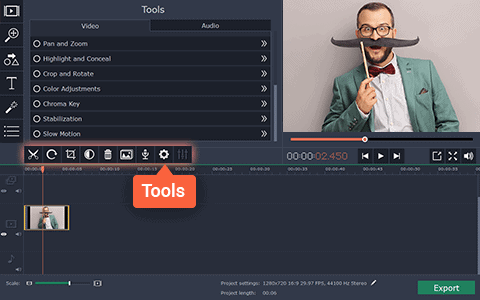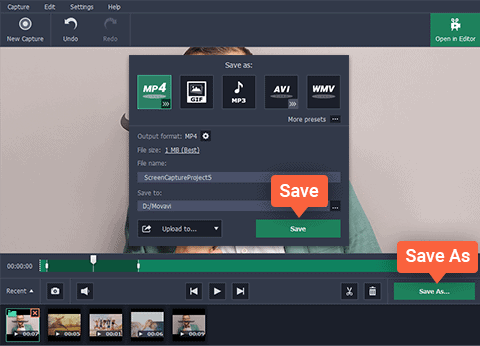 All in all Movavi Screen Capture Studio will act as a comprehensive video capture software that is easy to use and yet versatile, enabling you to record footage from a diverse range of sources. That, coupled with its powerful editing capabilities, make it a great tool to produce high-quality video content that looks great.