Reliance Jio has wide-opened the horizon of 4G services in India. Even though a few other carriers introduced it earlier, Jio popularised the technology. When the networks bombarded customer inboxes with new 4G offers, BSNL did it for 3G services only, given the state-owned telecom operator hasn't launched the 4th generation telecom technology yet.
As per the statement from a higher company official, we will see BSNL 4G services in action from January. They are planning to launch it in Kerala first, followed by Odisha.
BSNL Set to Launch 4G Services in January
Reliance Jio completely revolutionized the Indian telecom field, right from the tariff rates and the network speed. We got to know it is possible to get data plans at cheap rates. Following the footsteps of Jio, other carriers also came down to offer plans at competitive pricing. Maybe, the Jio-revolution is what made the BSNL think they too should launch 4G.
The BSNL Chairman and Managing Director Anupam Shrivastava told the media that they are going to start 4G from Kerala and it will be their first 4G LTE circle. He added Odisha is the next state for the service launch and they are targeting areas with low 3G courage.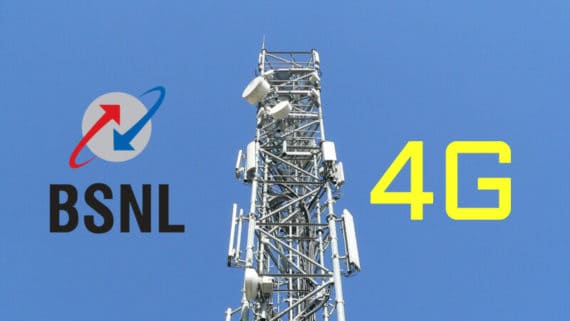 The company believes that 4G will help them cater high-speed data to the customers. With some alluring data plans under the belt, they aim to take down the competitors as well.
BSNL wants to expand the 4G circles in the upcoming days. Nonetheless, they need additional spectrum to do so. They are interested in grabbing 5 MHz spectrum in the 2100 MHz range. The company plans to fund the same by offering additional equity to the government.
Once they get their hands on the 5 MHz spectrum, they will bring 4G services to Bengaluru, Hyderabad, and other places. BSNL is also planning to bring in a separate brand identity for 4G. We couldn't know what that might be. They will unveil it once the service goes live.
The state-owned network has over 10 crore customers around the nation (except Mumbai and Delhi circles). They plan to establish around 10000 towers to fuel the 4G service catering by March 2018. The Managing Director hopes the number would increase as the 4G service rollout happens.
At this moment, it is unclear whether or not the plans remain the same as that of the other carriers. One thing we are certain is the tariff rates will rise from what they offer for 3G services.
Are you a BSNL customer? If you are not, will you be interested in porting once 4G rolls out?