We are living in a world of innovations. Every company is trying hard to bring something new to their products. We have reported about Meizu Zero which carries zero holes. Even though people appreciate having completely new features on their devices, they complement companies refining the existing specifications as well.
The recent leaks surfaced on the web suggests a new smartphone is going to take the limelight with its 52-megapixel sensor in triple camera setup. Can you guess the manufacturer? Samsung? Apple? Vivo? Or is it Oppo? Well, let's find out.
Sony Xperia XZ4 Leak Hints at Having a 52 MP Sensor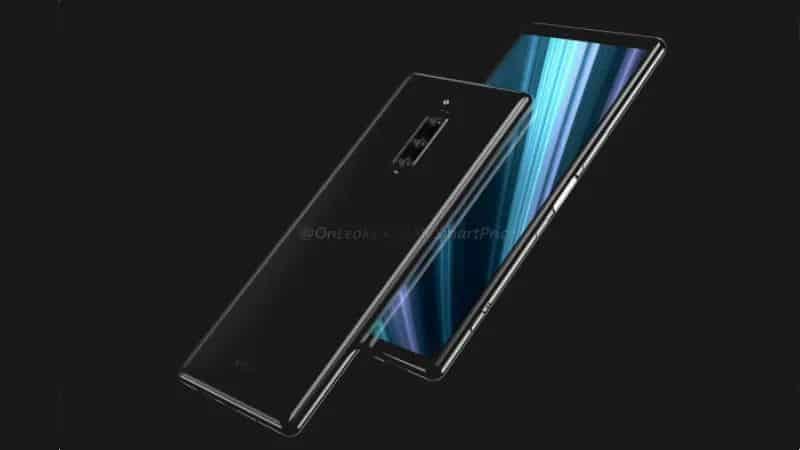 Are you a gadget enthusiast? If you are, you might have noticed several leaks coming up on Sony's upcoming flagship Xperia XZ4. The company, at this time, have nothing dominating in the industry. They have no fair share in flagship as well as in budget segment. Who knows? Maybe, they will get momentum with the new offering.
Sony's fourth flagship in the Xperia XZ series will most probably see the light at MWC 2019 in Barcelona. Although the company hasn't uttered even a single word about the launch, we think it is quite possible.
Going by the previous renders, the flagship will carry a Qualcomm Snapdragon 855 processor. We can expect at least 6 GB of RAM and 128 GB internal storage. Moreover, it features a 6.5-inch tall display with 21:9 aspect ratio.
Another leak points to the possibility of having it in QHD+ resolution with support for HDR and Corning Gorilla Glass 5 on top. Every render that came out about the phone suggests the phone will have a triple camera setup.
Coming to the latest leaks, we can anticipate a 52-megapixel sensor in the triple camera setup with f/1.6 aperture. The leak hints at the measures of the other sensors as well; one of 16-megapixel with f/2.6 telephoto lens and another of 0.3-megapixel ToF sensor with f/1.4 aperture. If and when it turns out true, Sony will embark as the manufacturer with the camera sensor of the highest megapixel count.
The 0.3-megapixel ToF sensor aids autofocus on the device. The leak suggests the company assigned it 3D scanning capabilities too. You can expand the internal storage up to 512 GB using an external SD card (going by the leak).
We can expect the latest Android 9.0 Pie on the device. The leaked batter capacity is 4400 mAh with support for Qnovo Adaptive charging, Qi wireless charging, and USB PD. The rumored color variants are Blue, Black, Silver, and Deep Purple.