Well, we know how privacy and security is an essential part of our life, it changes our lifestyle and how we act to different scenarios. A device referred to as Bitdefender BOX and produced by the renowned internet security company Bitdefender Antivirus, takes a completely different approach to this situation. It's a security for IoT (Internet Of Things) device that aims to protect our devices from various risks including malware and other potential hazards. It's priced as $199.00 and is only available in the US.  So in this article we're going to have a detailed analysis of this product, its cons and pros, how does this device function and much more.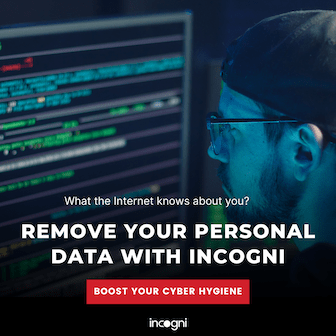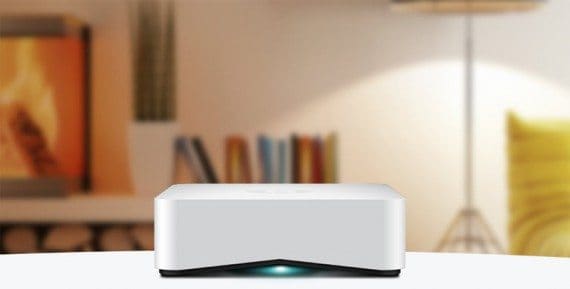 Bitdefender BOX Features and Specs
Advanced Protection
As I said earlier, this device is solely made for protecting your device from potential viruses and other hazards or malware. As you may know, in the age of digital technology where new devices are constantly been made and, therefore, use advanced services such as the internet; so each and every device, be it a smartphone, Smart TV, thermostats and other smart appliances are open to risks such as data loss, virus etc. Bitdefender BOX strives to create a zone that protects every device that's connected to the internet in your house, so you can leave anything safe and sound without any stress.
It includes local protection such as the USB stick. Local protection feature saves your device from potential malware arising from a portable media device such as Pendrive, HardDisk etc. It uses advanced antivirus technology to protect your devices from such threats and makes your device almost invulnerable.
The Private Line- Routing your traffic through BOX
The private line feature routes your whole traffic through the  safe Wifi protecting it from hackers and also making it anonymous at the same time.
Some manufactures don't support BOX yet, so it may not work with ease on some devices.
Management and Control
All of its settings are managed through apps available for different platforms. You can access various things via the app and adjust the settings to your needs. It will be further discussed in the Setup section.
Hardware and Dimensions
The Bitdefender BOX is a feather-like light weight product. BOX has a size of about 3.5 x 3.5 x 1.1 inch that almost a size of Wifi router. Weighing no more than 390 g./13.75 oz. Bitdefender boasts that it BOX offers a bandwidth of 100mb/s which is currently available in white color. It's powered by a single-core 400MHz MIPS microprocessor, 16MB Flash memory, and 64MB DDR2 RAM.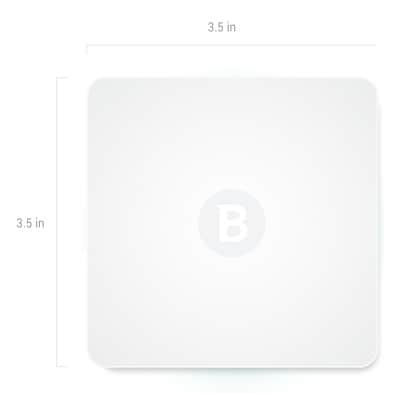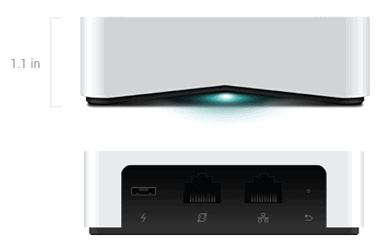 Setup 
In this section we'll deal with installing Bitdefender BOX
Step #1: Download native apps from here for Android and iOS
Step #2: You'd need to create a new Bitdefender account if you don't have one.
Step #3: After connecting to your Wifi network the device will activate. It will populate all the devices in the respective sections: Family and Guest.
Note that once you're connected to the app, you can link the devices connected to the Wifi to the phonebook, rename the device, add images etc. But it's a bit confusing and trick as BOX doesn't tell you the the MAC Address or the IP Address so you can't identify what is what.
What Protection does it offers?
It offers tons of protection features ranging from malware protection to local protection. Below are mentioned some of the main things it has to offer:
Protection against malware/fraud websites.
Local Protection from portable media devices.
Find for patch and OS updates.
Find for App Updates to prevent from vulnerabilities.
Remotely clean the computer's hardrive.
Free up resources for other programs
Pros And Cons
Everything has advantages and disadvantages and Bitdefender BOX is not exception. Though it has lot of features to offer but still it's in development and basic phase and is lacking behind in certain scenarios.
Pros:
Various security options
Local Device Protection
Native App support
Cons:
Too geeky and hard to setup
Very complicated to use.
Couldn't deploy local antivirus protection in testing
No web interface
Final Thoughts
So geeks out there, what do you think of this product? Any problem while setting up this unit? Let me know in the comments below.