The Chinese short video platform TikTok recently got banned in India along with 58 other apps. As the TikTok is a trending app, miscreants are taking advantage of it and spreading malware in its name.
A new message is spreading across the internet via WhatsApp, claiming TikTok is now available in India in the form of TikTok Pro. As the official TikTok application is banned in India, cybercriminals are promoting malware with a fake APK file.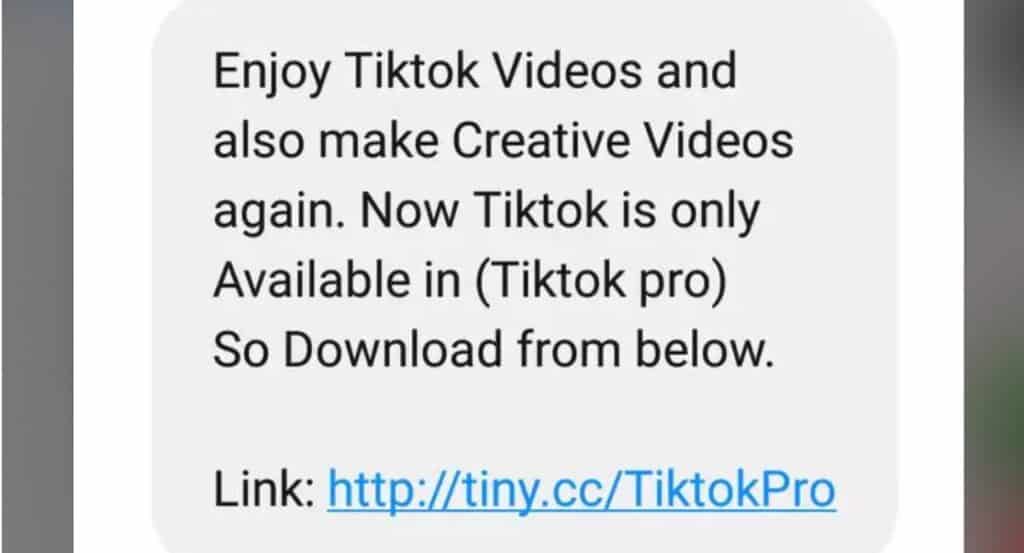 The WhatsApp message reads,
Enjoy Tiktok video and create creative videos once again. Now TikTok is only available in (TikTok Pro) then download from below.

Link: [We removed link to prevent the abuse]
After a user downloads the APK file from the link and installs it, the app icon looks similar to the original TikTok icon is created. When a user opens the app it asks for permission to the camera, image gallery, mic, and more. After providing all the permission it asks for, the app doesn't work and simply stays on the user's phone.
As the application is not available in the Google Play Store, and the user has downloaded it from an APK file, it can steal your data. The app can be dangerous for anyone, it might steal your IDs of other social media accounts. 
How to Verify Forwarded Message and Stay Safe
It's become very important nowadays to verify a forwarded message. So, whenever you receive a forwarded message on your WhatsApp, you can use WhatsApp 'search on the web' feature to search for the forwarded message on the web and verify it.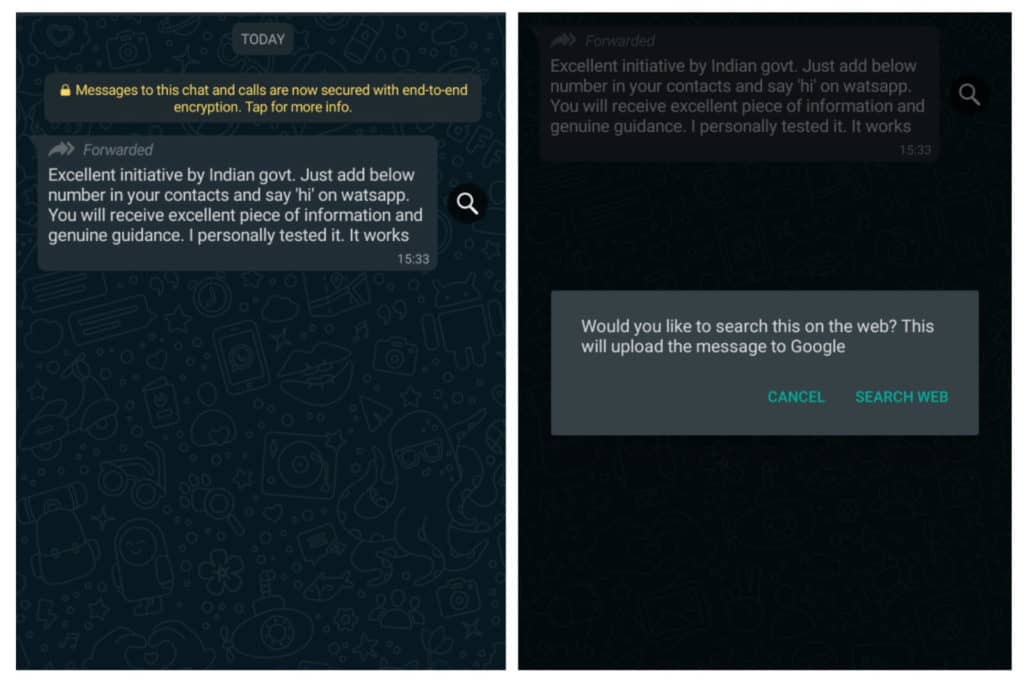 Recently, 25 Android apps were removed from the Google Play Store after cybersecurity firm Evina alerted Google. These apps had total downloads of more than 2 million. These apps were stealing Facebook login details of users. Most of the 25 removed apps offer services like file manager, flashlight, wallpaper management, screenshot editor, and weather.
If you are a smartphone user, we highly recommend you to download applications from the Google Play Store or App Store. Further, if you are an Android user you can use Google Play Stores's 'App Scanner' to scan the installed apps.