WordPress is the Largest Using CMS by all bloggers. Main reason behind this is, it is easy to use and customize. On other hand it is available for free too. Plugins also play a key role in WordPress success story. Though using more plugins is not recommended for site performance, but they are some must use and best WordPress plugins which make blogger's life much easier. We can't manage those plugins with coding. In short using those plugins are mandatory while starting a blog. I have made a list of 10 best WordPress plugins which must be installed immediately after installing WordPress on your sever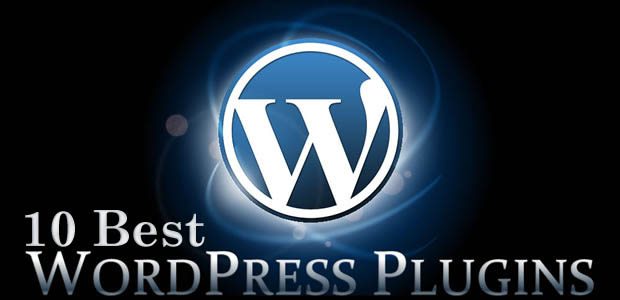 Here is the list of 10 best WordPress plugins which are Mandatory
1. Akismet
I can't imagine my site without this plugin. When i'm new to WordPress, Akismet is not familiar for me and i deleted it without knowing it's function. I used my site for one month without Aksimet and almost spend 1 hour daily to clear my inbox. Later i came to know about Aksimet and thank god, Now I'm safe and it works perfectly well to filter Spam and bot generated comments. Aksimet function is to check comments. If any spam comments or bot generated comments enter your site, it can send them directly to spam box (even it has option to delete it permanently without asking your request). Akismet is completely free and you can get API key by registering an account in WordPress.com. If you are searching for best WordPress plugins to filter spam comments, Akismet is right choice for you.
Link: Akismet
2. An SEO Plugin
After installing and configuring Akismet, it's time to Start SEO for your site. SEO is only way to show your site on Search engine like Google, Bing, Ask, Yahoo etc. WordPress SEO by Yoast and All in One SEO works fine. It is difficult to answer which among both is best wordpress plugin. Personally i use Yoast plugin on my site. Yoast has some extra features when compared with All in One SEO. AIO and Yoast both are free plugins and they can be downloaded directly from WordPress.org. Yoast is one of the best WordPress plugins in SEO category.
link: Yoast 
Link: All In One SEO
If You are willing to spend money for this SEO section, you are Awesome. I already mentioned earlier that SEO is only way to show your site to this world. Then it is always better to pay some bucks for this. In case if you are going for premium, you can use SEO Pressor
Yeah! SEO Pressor is also an SEO related plugin which works much better than AIO and Yoast. It costs not more than 47$. It can give your SEO score in digits. This helps you to know how much is your SEO score for particular article.
If you are ready to buy SEO Pressor, you can buy from here.
3. Google XML SiteMap
Google XML Sitemap function is creating a sitemap for your site. This sitemap helps Google to index your links. When ever there is a change on your blog, this plugin will automatically update your site and those changes are notified to search engines. For all these things to happen, you have to submit your sitemap in Webmaster tools.
Link: Google XML Sitemap 
4. Google Analytics For WordPress
This plugin helps to insert your analytics code on your blog. This Plugin inserts that code in footer and helps Google analytics to recognize your site. Stats about your blog is show in Google analytics site. Another best WordPress plugins are also available for adding analytics code, but i recommended to use this plugin.
Link: Google Analytics For WordPress 
5. Gravity Forms
This Gravity Forms helps to create Contact Forms and many other. This plugin is mandatory to make your site professional for readers. Gravity Forms is the one of the best WordPress plugins to create forms like Contact US, Advertise, Hire Us etc
This Gravity Forms is a premium plugin and you can buy it Here
6. Growmap Anti Spambot Plugin
Growmap AntiSpambot Plugin has capacity to crease a check box after comment box. You can add some text after this check box. In my case i have added "Tick this box to comment on Geek Dashboard". Are you wondering about it's use ? This check prevents spam comments which are generated from bots. In case if it fails to do its job, Akismet is ready at next door.
Link: Growmap Anti Spambot Plugin
 7. Gunner Technology Authorship
This plugin add rel="author" tag in all your published articles. Due to this tag, Google Authorship Markup is possible for your site. Google Authorship shows your image in search results and it can increase SERP too.
Don't Know How to Apply for Google Authorship ? Then i recommended to read 
Link: Gunner Technology Authorship
8. Comment Luv
Comment Luv is one of the best commenting system. Basically Comment Luv enabled sites would get more comments since it can give two backlinks to commentator site.
Free and premium versions are available in Comment Luv. I recommend to use Premium version for better customization
Recommended : Best Commenting System for WordPress sites
Link: Comment Luv 
9.  SEO Smart Links
SEO smart links works with Tags and categories. When ever a tag is appeared in your article, This plugin will automatically add links (to tag page) to that text. This can helps to increase Page views and reduce bounce rate. You can see, how SEO smart links is working for my site(observe this article carefully)
Highly Recommended: How to reduce website Bounce Rate
Link: SEO Smart Links
10. W3 Total Cache
W3 total cache deletes cache from your site which helps to increase page loading speed. Even you can configure MAX CDN using this plugin. Can you believe this, my page loading speed increases from 89 to 94 after installing and configuring this plugin. Are you looking for other best WordPress plugins to manage cache on your site, no need for second thought and W3 total cache works great on every themes
Highly Recommended: How to improve your Page Loading speed 
Link: w3 Total Cache
So, here are 10 best WordPress plugins which are essential while starting a blog. Check your blog now and if any one of the above mentioned best WordPress plugins are missing or not installed, install them as soon as possible