Windows 8 seems like a chamber of exciting and new features; Charms, Semantic Zoom, Hot corners, etc… are one among those. But the most exciting and useful one is the tons of apps available to download. These apps make the Windows 8 journey faster and easier and thus keep us up to date. Apart from the apps from Microsoft, there are a lot of third-party apps that we a must try because they are just so awesome. With the release of Windows 8, Microsoft opened a magical world to the Windows users. The Apps from Microsoft include the Internet Explorer 10, Xbox Live Games, Skydrive, etc… and here's a list of top best Windows 8 apps that we must give a try.
Best Windows 8 Applications
Most of the apps mentioned here may also work on Windows 8 tablets. If you're tablet user; these apps suits you as well. Here is our list of 10 best Windows 8 applications for your computer
1. Adobe Reader
A PDF viewer is always essential since without a PDF reader we cannot open PDF documents and so the new Adobe Reader Touch is a must try app for Windows 8. The new Adobe Reader Touch is specially designed for Windows 8 Touch interfaces, to enable the metro user interface experience throughout the system. With this app, you can quickly open PDF files from the web, emails, or from your device also you can find your most recent documents very easily.
2. Skype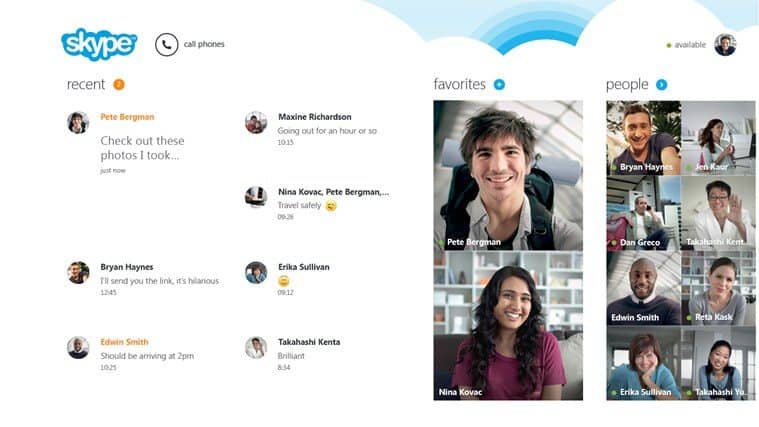 The popular chat application, without it your app list is incomplete. The Microsoft's Skype team has tried their level best to give an exciting metro experience within the Skype application and hence the new Skype app is the best forever.  With the simple, beautiful and perfect look of Skype, we are always reachable even if the app is closed and can browse the internet during the chat.  In simple the Skype app for Windows 8 is perfect for touch screens and ya, our people at our fingertips.
3. Wikipedia
Many of us consider Wikipedia as an online university and yes, it's the great database available over the web and is always needed for us. Hence in Windows 8, we can have this great tool on our metro UI with the Wikipedia app.  The app layout is also similar to the tile-based interface and we can always shift your browsing to the website instead of the app.
5. Code Writer
Code Writer is an amazing app for programming with a tile-based interface like that of the Windows 8 Metro UI. The app supports around 20 file types like HTML, XML, CSS, JavaScript, SQL, C++, Python, ASP, VB, etc… and has active syntax highlighting. Switching between open documents is easier with the tabbed interface of Code Writer. Furthermore, some file types have advanced features like code outlining, text formatting, syntax errors, color previews, etc…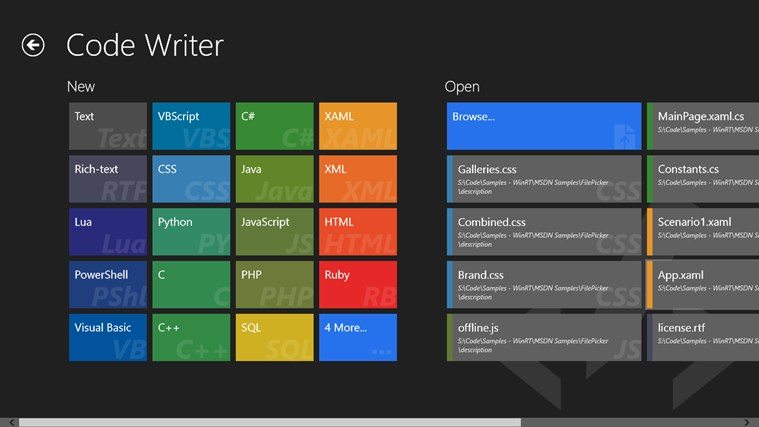 With the launch of Windows 8 Microsoft was able to overcome many of the defects that they had faced with the previous versions of Windows and apps are one of the best features that we could see in this version. The above mentioned five apps of Windows 8 are must try and are always needed in a day to day life.
5. Vimeo
The most popular video sharing network, YouTube hasn't released an app for Windows 8 but Vimeo, one of the best video sharing site has a Windows 8 app of its own. The app has a vibrant tile-based theme and is perfect for the touch devices. The videos are played automatically in full screen and in HD and as the usual image quality of Vimeo videos is of excellent quality, which makes the experience better.
6. Fresh Paint
In case if you are running the Windows 8 operating system on touchscreen devices like tablets or smartphones, Then Fresh Paint is the only best application you can try on your machine to have fun. Using this cool app, you may paint out your imaginations and by making use of the virtual pallet, you can mix up to 5 different colors to make them into one. I'm sure you'll love mixing those colors.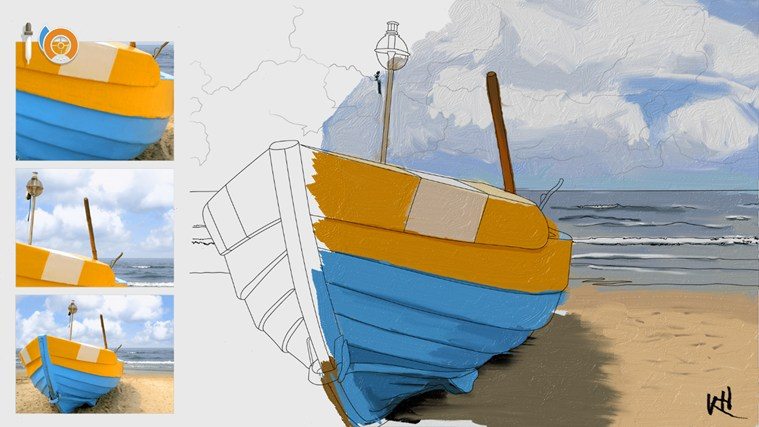 Fresh Paint fun pack costs absolutely nothing but a small list of pricing is available for paid versions like adventure pack, Friends pack etc. Lots of textures are kept inbuilt which helps to make your design catchy. Finally, you can export your design in png image or even you can share it with your dear friends via email. It works smoothly on Windows 8 and Windows RT tablets.
7. Angry Birds
Well! no need to say more about Angry Birds. Hell awesome game and mostly an addictive game. This game may change a hard-working fellow into a game lover. New versions of Angry Birds has changed the mind of many people. Most of the game lovers got nailed to this game. Angry Birds is available for PC as well. Along with PC's you can play on Android devices too. No doubt; This awesome game is one of the best windows 8 apps.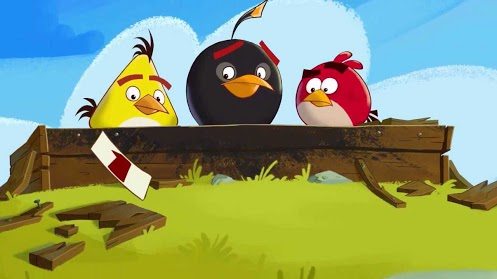 Sadly, this is a premium game and you have to take a few dollars for your pocket money. No worry, it costs not more than $5.
8. Music Maker Jam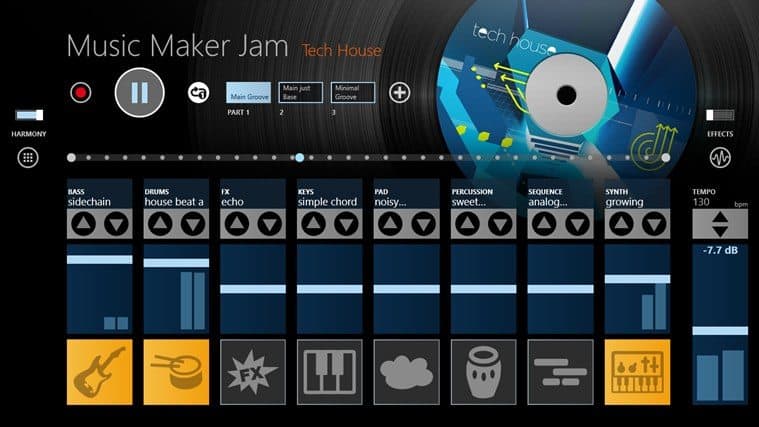 Music Maker Jam will pull DJ from your soul. Sounds funny right? Okay! This app enables you to make fun with music. It can add effects to your soundtracks in no time. You can mix up to 8 tracks in a single try. Finally, as usual, you can export your creativity in the form of an mp3 file.
9. Goals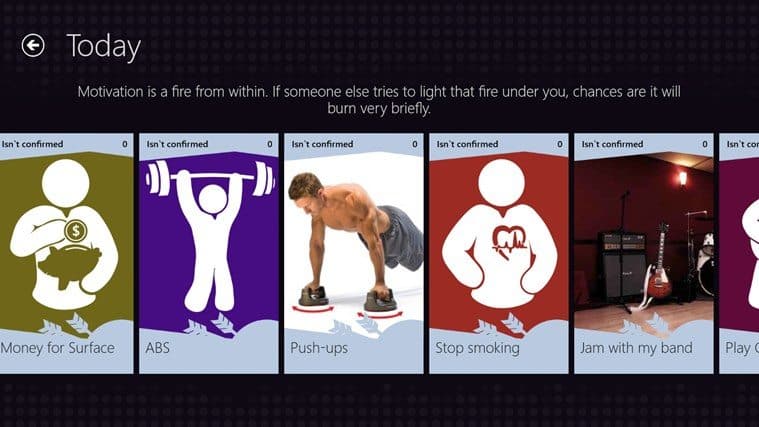 Everyone will have their own and unique goals. They may include lifetime goals or temporary goals. Pen down those temporary goals; I mean monthly goals on this apps. You can monitor the progress of your goals and it'll let you know about the further steps you should take.
10. Format Converter X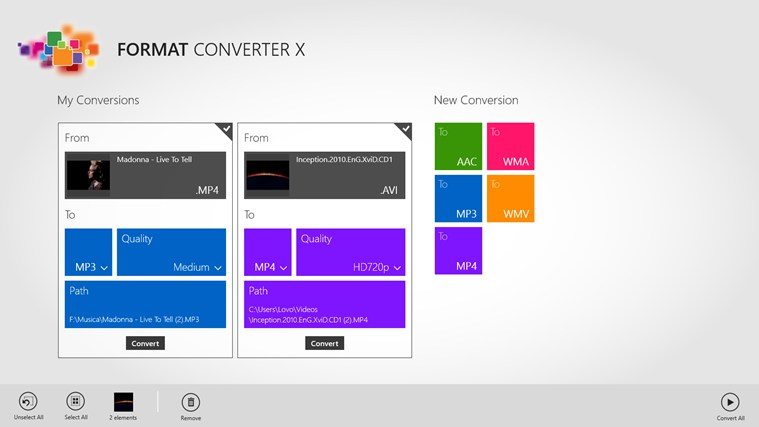 Format Converter X is one of the best windows 8 apps which can convert audio and video files. Using this application you can convert media files to the desired format. It is user-friendly, fast and simple to use.
Over to you
That's it, These are the 10 best windows 8 apps according to our mindset and you may feel a few other apps as best according to our needs. If you feel so; let us know about them using below comments section.