Welcome to the age of digitalization, where websites have become an essential part of our lives. Websites provide us with information and allow us to conduct business transactions, make online purchases, and connect with others worldwide. However, as websites evolve and become more complex, they become more vulnerable to cyber threats and attacks.
The number of website security lapses increased by 11% in 2019 compared to previous years. These vulnerabilities come in various shapes and sizes but frequently cause financial difficulties for the targeted businesses. According to statistics, the average cost of a security breach for enterprises of all sizes is $200,000.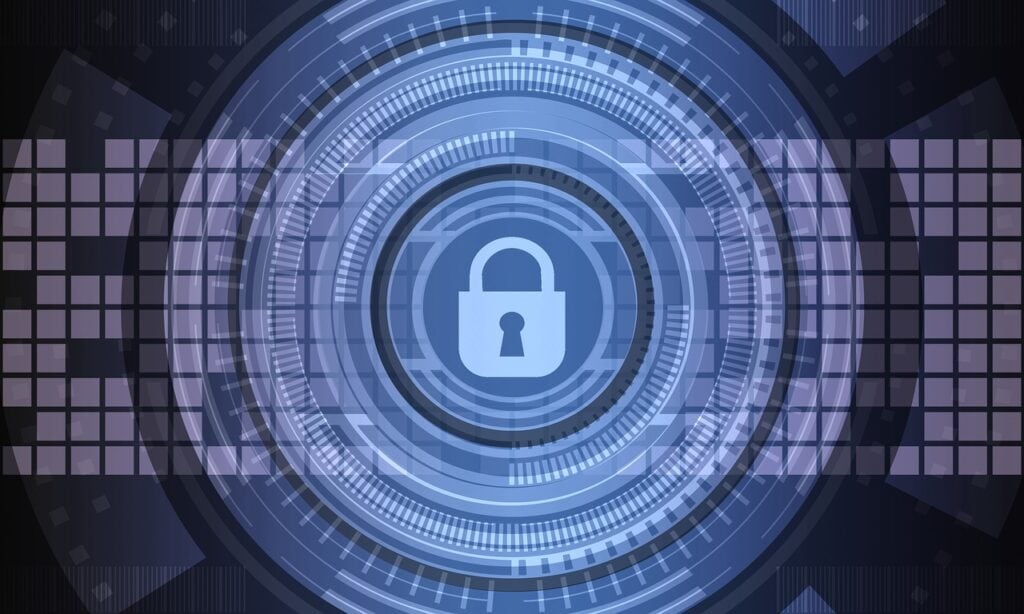 These tricks are not only pricey; they may also have a major impact on how consumers perceive and interact with your business. The fact that it typically takes 280 days to identify and stop a security breach is even more worrisome.
This article has compiled a list of the best website security services of 2023 to help you make an informed decision and keep your website secure from potential threats and attacks.
Importance of Website Security
Website security software is crucial in today's digital world, where cyberattacks are growing more complex and frequent. Why website security is important:
Protecting user data
Personal information, credit card numbers, and passwords are just some examples of the kinds of sensitive data frequently stored by websites. Users and website owners alike may suffer serious repercussions because of this data leak.
Maintaining website functionality
Cyber-attacks can severely disrupt the functionality of a website, rendering it inoperable or leading it to crash. This can result in revenue, customer trust, and reputational damage.
Meeting compliance requirements
When dealing with private information, websites are often required to adhere to a number of compliance rules. There may be monetary and legal repercussions for failing to comply.
Building customer trust
The safety of a website is essential to gaining the trust and loyalty of its visitors. Websites that customers have faith in to protect their personal data will naturally attract more purchases.
Developing credibility and maintaining solid security is beneficial. Customers are significantly more likely to purchase from a company if it adheres to industry standards for online security. In other words, your website's privacy fosters consumer confidence and enables you to develop long-lasting relationships with them.
To Protect the Company's Image and Name
Do you want people to view your company as trustworthy, customer-focused, and offering superior products or services? If so, prioritizing security should be at the summit of your commotion list. In a crisis, your company's reputation and credibility are at risk; if irreparable damage is done, you may never be able to repair it.
To enhance competitiveness
Your ability to keep your website secure will determine your ability to compete and improve your financial performance. If your competitors' websites lack security, investing in your own makes you stand out and attract more visitors. If everyone in your industry adheres to the same stringent safety standards, your safety must match theirs for you to compete.
Best Website Security Services in 2023
ClickSSL always satisfies its customers by offering up-to-the-mark SSL products with a diversified SSL portfolio. Whether it is multi-domain or wildcard SSL, customers will get cheap SSL certificates compared to other competitors. Once you purchase an SSL certificate, you will get 24/7 after-sales support along with help regarding installation, order placement, payment processing, etc.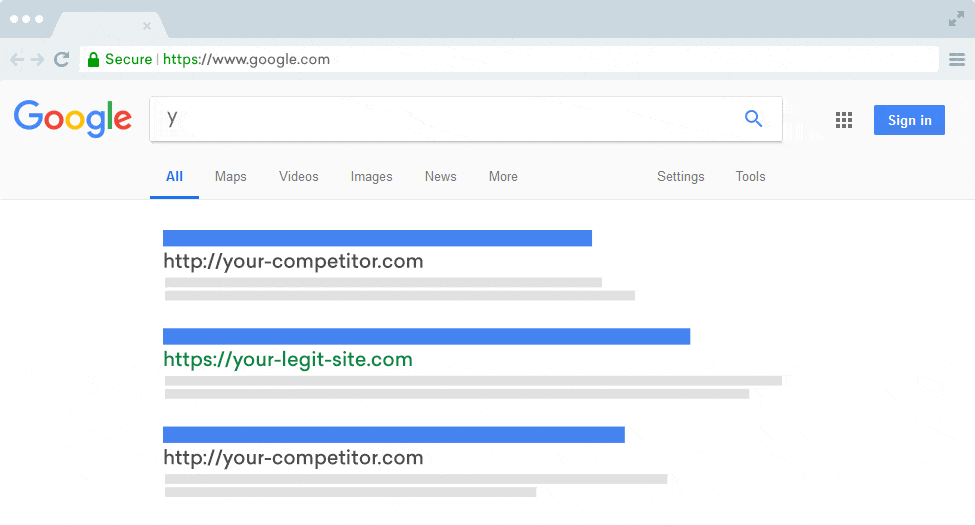 Customers will get the same level of encryption standard as they buy direct from certificate authorities. Being a platinum partner, ClickSSL passes huge discounts to customers to please their pockets and save hard-earned money.
A web application firewall (WAF) checks your site's incoming data for suspicious behavior and blocks browsers based on the rules you set up beforehand. A WAF can protect against DDoS, cross-site scripting, structured query language (SQL) injections, and specific attacks. There are many WAF tools, and Cloudflare is one of the best.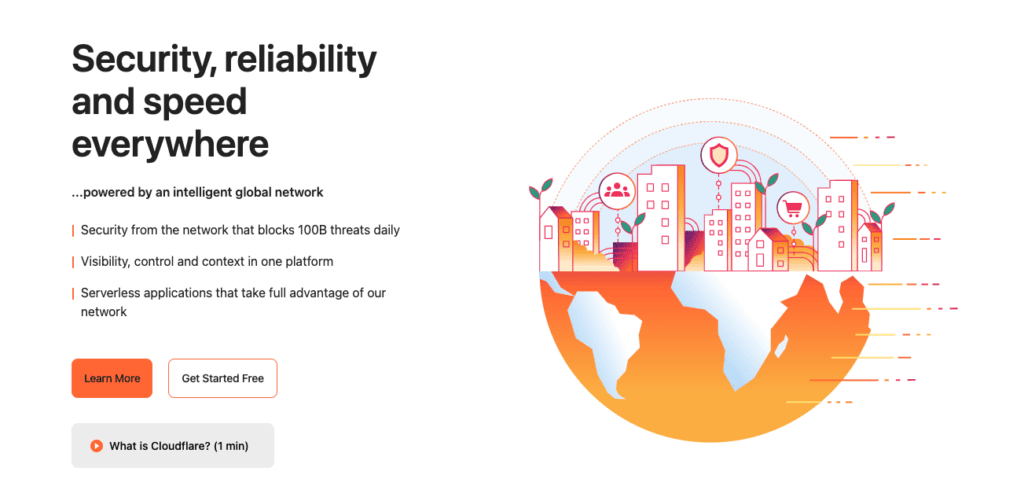 Cloudflare does have a free version, but it is only for personal use and cannot be used by businesses. Your website will cost $20 or more monthly, depending on your chosen plan.
Google Cloud CDN is ideal for defending against DDoS attacks. DDoS stands for distributed denial-of-service and refers to an attack in which hackers flood your website with traffic, causing it to malfunction. Your server crashes because it cannot manage all that traffic simultaneously.
However, a global content delivery network (CDN) can help you resolve this issue. Instead of forcing all of your traffic through a single server, Google Cloud CDN gives you, access to a global network of servers.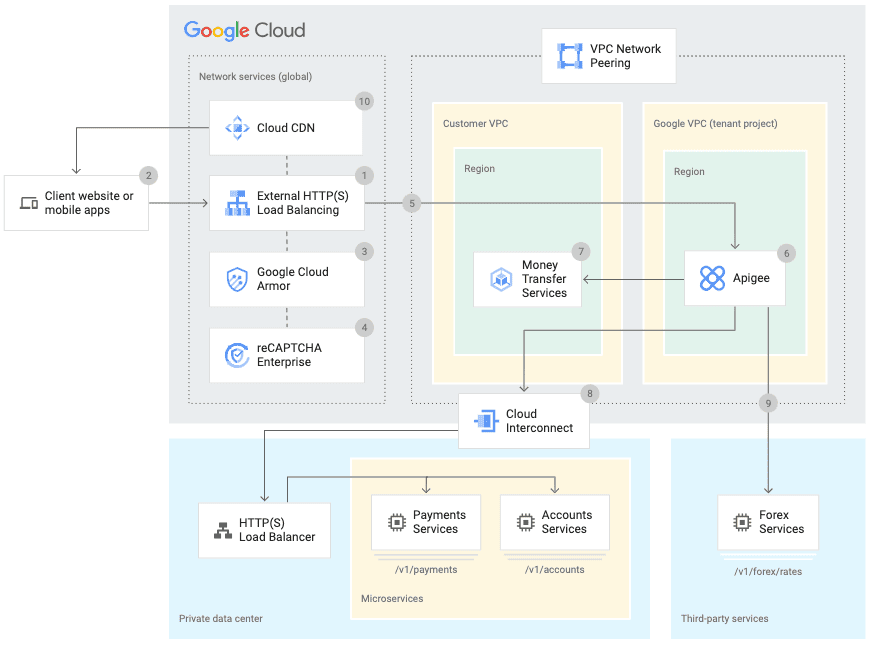 Collectively, these servers can support more traffic. In addition to assisting you in defending against DDoS attacks, Cloud CDN will increase your page speeds, enhancing your website's design and search engine rankings!
Two-factor authentication (2FA) from Duo Security is a straightforward security measure that protects against targeted assaults such as brute-force login. While other tools on this list focus on site security, 2FA ensures that only authorized users, such as administrators, can access your site's security tools.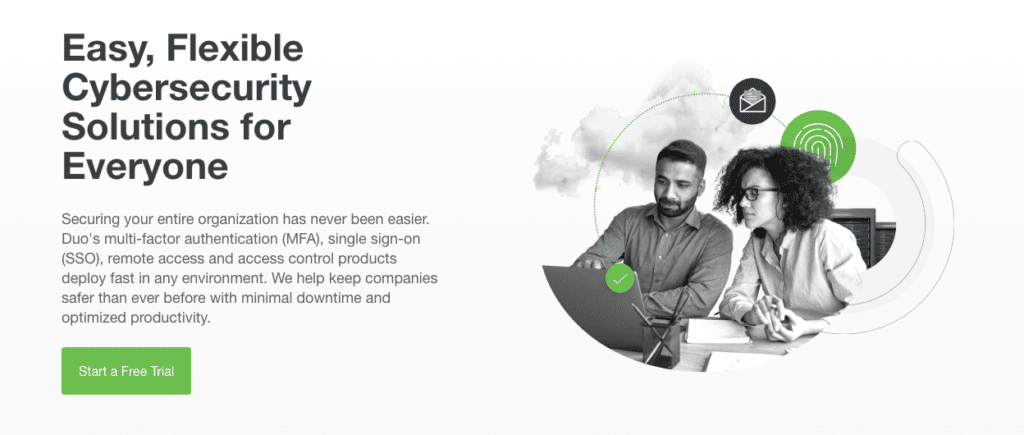 2FA safeguards secure files and confidential data by using two sources to affirm the identity of logging-in users, such as a chosen passcode and a push notification to a personal device.
Beagle Security is one of the most valuable website security software, but it operates differently than the other tools on this list. It is a penetration testing utility for web applications. Instead of directly defending against attacks, your website is continuously analyzed for vulnerabilities. Consider it this way: while your other tools are occupied combating malware, Beagle will identify any vulnerabilities that could allow malware to bypass your defenses.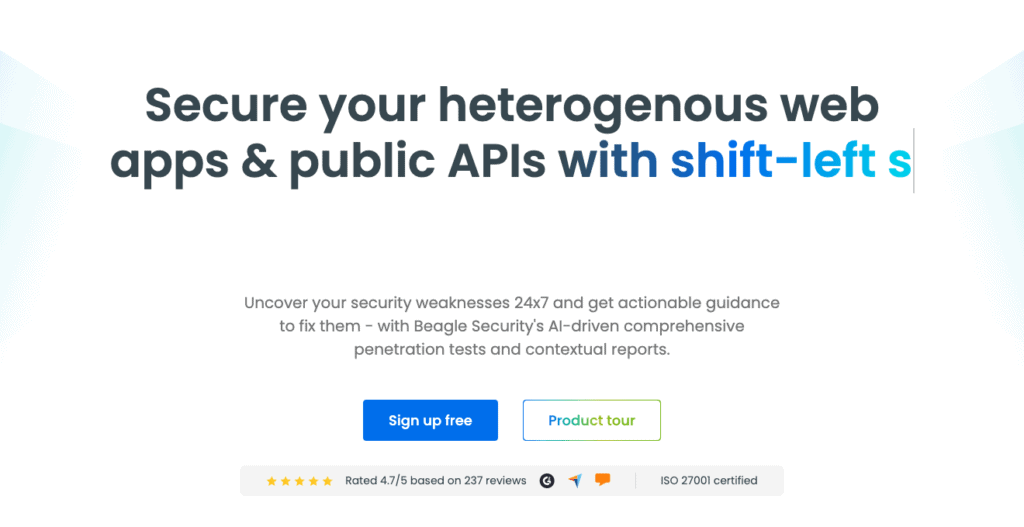 Menlo Security is a website isolation-focused security solution. Using the Security Isolation Platform from Menlo, you can construct a wall around your website.
Every time users visit your website, they do so through a cloud-based remote web browser. Menlo will ensure that no malicious content can penetrate the barrier surrounding the remote browser, thereby protecting users while they are on your website.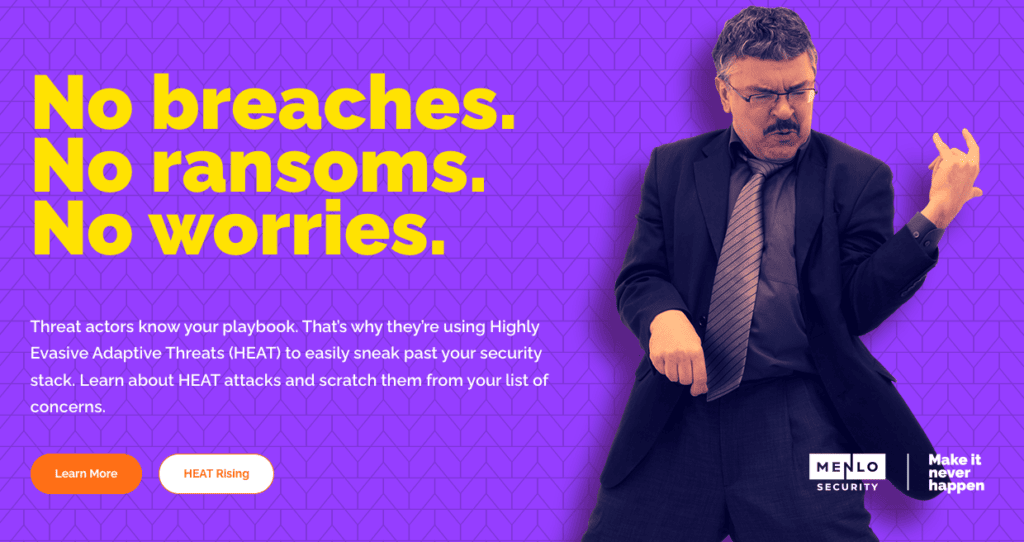 Menlo can help you block all types of harmful spam. The Menlo proxy prevents pop-ups, fraudulent websites, and even emails.
Beagle Protection
Sucuri is a comprehensive website security service that provides various security solutions to safeguard your website against malware, hacking, and DDoS attacks. Continuous website monitoring and malware detection to detect and eliminate threats in real time.

In addition, Sucuri provides a web application firewall (WAF) that filters incoming traffic to prevent malicious requests from reaching your website.
Jetpack is a comprehensive platform for protecting and optimizing websites. Website backups, brute-force assault defense, spam filtering, and uptime monitoring are all part of the service. You may increase your site's speed and overall performance with the help of the website optimization tools included in Jetpack.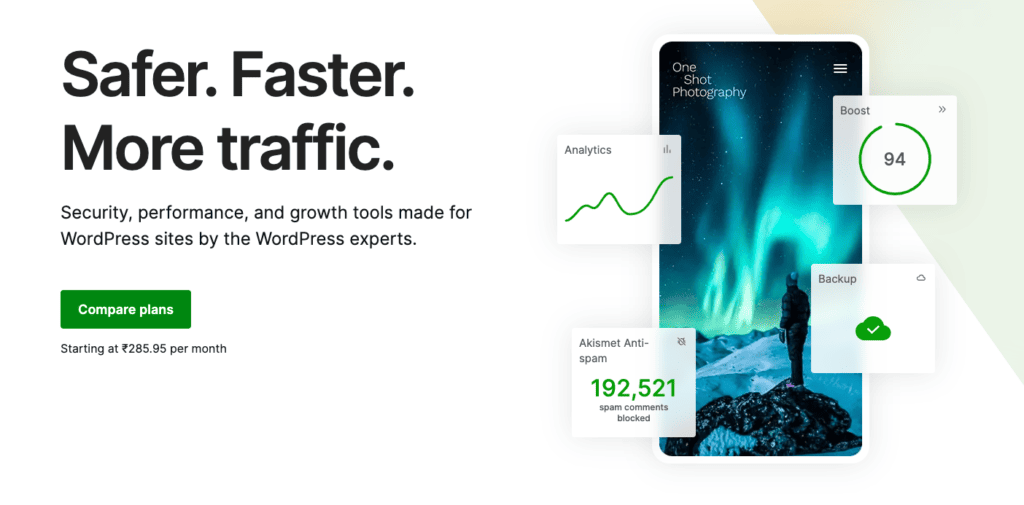 In addition, Jetpack provides a function that evaluates the security of your site to identify vulnerabilities. In addition, the integrated malware detection function will check your website for harmful code and remove it mechanically.
Shield Security is a WordPress plugin that protects your website from cyber hazards with various security features. It provides comprehensive login protection, IP blocking, malware scanning, and file surveillance. Additionally, Shield Security includes a firewall that filters and prevents malevolent traffic from reaching your website.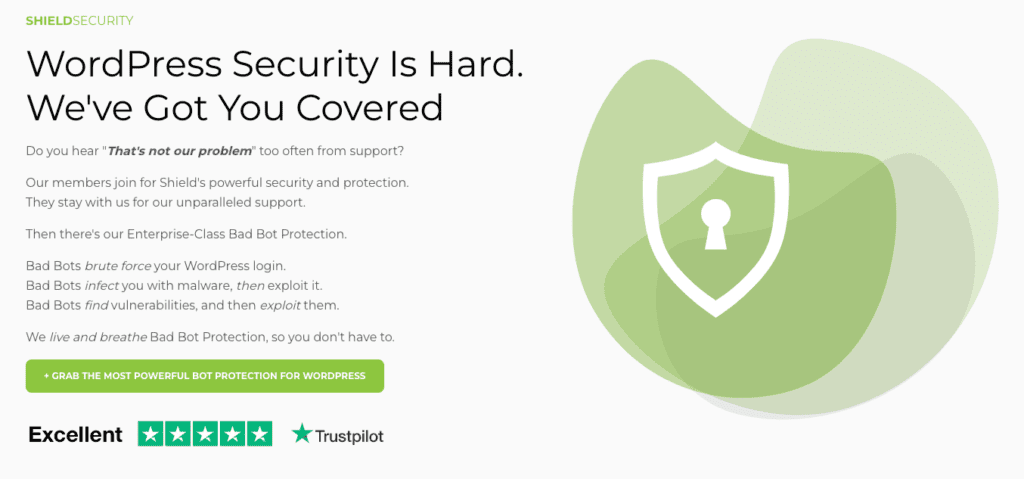 Additionally, Shield Security provides real-time security monitoring, which notifies you if a potential security threat is detected on your website. It enables you to take immediate action to prevent data loss and damage.
Conclusion
With the expansion of the Internet, protecting sensitive data on websites is more important than ever. The best website security services are vital for keeping your website and its visitors safe in this age of ever-evolving cyber threats and attacks. You may have peace of mind knowing that your website is safe from harm if you choose a reputable website security solution.