Today, we present you the best rugged smartphones you can buy now in the market. Not so long back, global audiences were used to hear Apple and Samsung lock horns over the exclusivity of their respective platforms and services, including designs and the interactive user interface, which both vendors have claimed as their own in-house development. However, as the interest in the high end, complex, yet fragile devices like tablets begins to fade, global trends have shown customers might be looking for rugged smartphones which would not have to be flushed down the sewage once they receive a blow.
A recent estimate suggested the current global potential for best rugged smartphones and other devices stand at roughly 5 Billion USD, and exponentially increasing. Keeping in line with this global trend, we take a look at the best rugged smartphones the market has to offer.
All these best rugged smartphones listed in this article are popular for their ruggedness, toughness, and ability to withstand anything you can throw at them. Have a look at nine best rugged smartphones you can buy: 
9 of the best rugged smartphones you can buy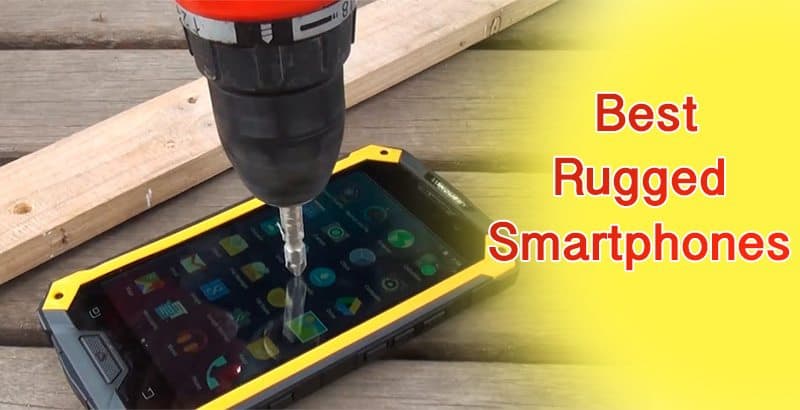 1. CAT S60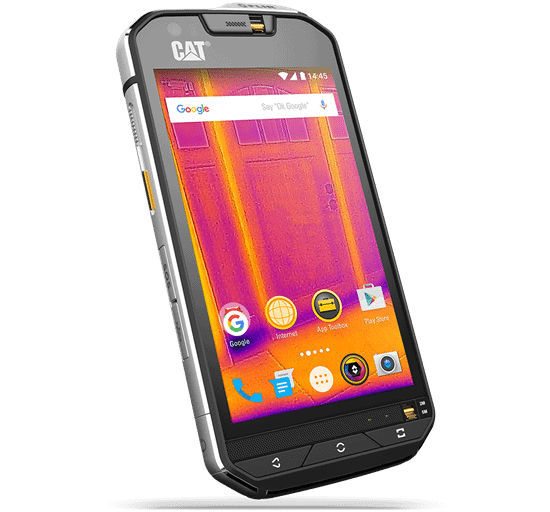 Cat S60 is one of the best rugged smartphones available in the market, which a dream come true for individuals who love the adrenaline gushing through their veins; Cat S60 is perhaps the first best rugged smartphone for civilians to feature a thermal imaging sensor for its camera, a mode yearned by almost all action movie junkies. The very undercarriage is built almost like a tank, which is virtually indestructible. The almost negligible amount of customization of the Android platforms, along with five-star hardware and sensor qualities make it one of the devices to feature on this list.
2. AGM A7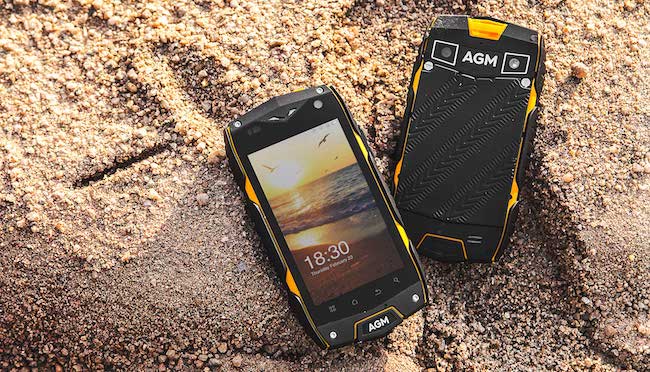 When a device running on Android Marshmallow v6.0 out of the box comes with a 4-inch capacitive user interface and powered by quad-core Cortex A7 processor clocking 1.1 GHz, it seems a like a device for the entry-level smartphone market. However, even if you take a peek into the looks, the chassis might seem like it has been handpicked from an assembly line meant for the military, packed with decent software and sensors, and launched in the civilian market. In fact, this is another best rugged smartphone that will provide a stellar performance all through its operational life.
AGM A7
3. Panasonic Toughpad FZ – E1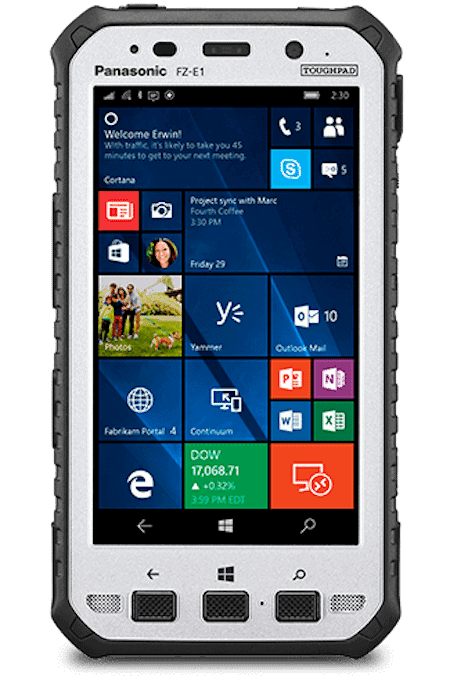 The presence of this Japanese brand on this list of best rugged smartphones does not come as a surprise as Panasonic is known to have manufactured smartphones with commendable features on all fronts. The Toughpad FZ – E1 has been built to pay a tribute to its name since the frame is almost resistant to sudden impacts and jolts a rare feat in the smartphone arena. From the operational point of view, the FZ – E1 comes in pretty handy at all basic and advanced smartphone operations offered by other models in the market.
4. Kyocera Duraforce Pro
A relatively new name in the list of global mobile vendors, Kyocera quickly made a name for itself in the list of best rugged smartphones, as it focused on the durability of the product instead of overloading it with advanced features. Simple to operate, user-friendly and tons of space make this device one of the best rugged smartphones on the present market. By the way, this we told that this is one of the first action camera smartphones out there so buying it means a win-win situation.
5. Cat S40
Another Cat product in our list of best rugged smartphones says one thing about this manufacturer: they know how to play hardball. Take a look at the S40, you'll find some gangster looks staring right back at you. Water resistant alloy casing, along with a 4.7-inch display interface, a mammoth 3000 mAh battery, and tons of space would make this device nothing short of a living, breathing gangster on streets. As quoted by the manufacturer, you should really bid adieu to devices which would not last for life.
6. Ulefone Armor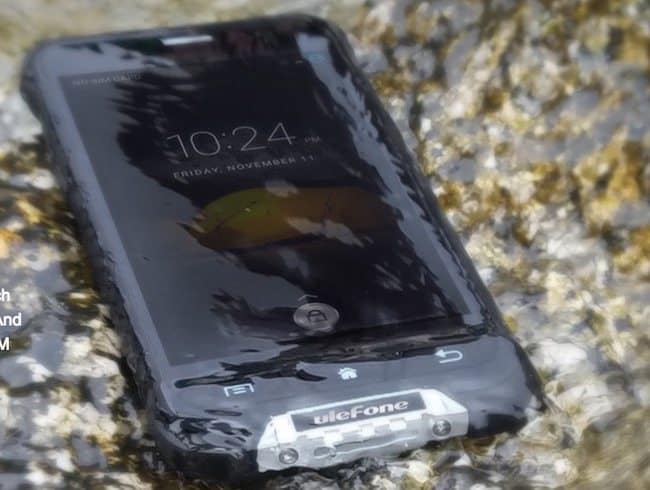 If there is any best rugged smartphone, which can literally dazzle you with its specs and build quality, this one definitely would be on top. The Ulefone Armor is literally a smartphone on steroids, which can outclass any ruling elite. Convenient marketing approach for the Ulefone Armor like the aggressive policies of Xiaomi would certainly dethrone some pretty big names from the list of leading mobile vendors globally. A sneak peek of the phone would certainly overwhelm the person with an uncontrollable lust for this device, which perhaps serves the main motto of the manufacturer: rugged is the new horizon.
7. Conquest S8 2017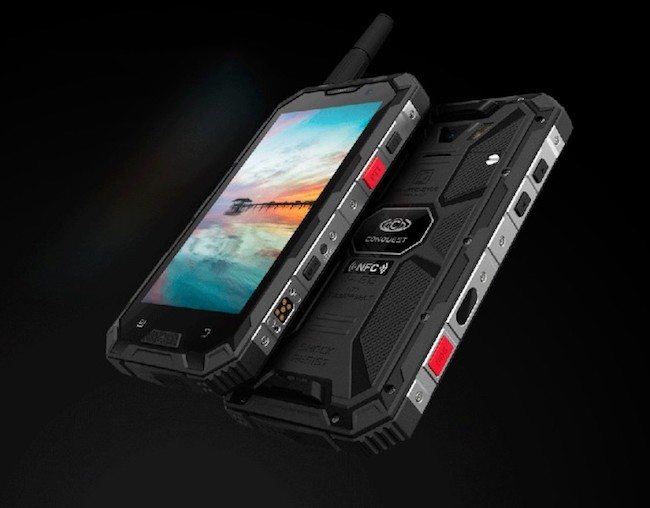 The Conquest S8 would certainly take you on a nostalgic trip down the memory lane when Motorola and Nokia were the kings of the global cellular revolution, and it was cool to own one of the flip mobiles available in the markets at that time. The S8 is perhaps the grandson of sorts, as this is a full-fledged smartphone with a metal alloy protective casing, which can double up as a makeshift walkie talkie, barometer, altimeter, GPS, Compass and other navigational devices if you fire up your imaginations. Does this phone sound like an interesting addition to our list of best rugged smartphones?
Conquest S8 2017
8. Kyocera Brigadier
This is the second device of Kyocera to make it up this list of best rugged smartphones, which is a pretty functional smartphone of sorts, with an appealing appearance. The design itself is related to 1st generation handheld video game consoles which make it head turner in the first round. The operational area is comparable to devices in the same segment, though some minor tweaks can be observed. With a 4.5 inch of display interface offering 720× 1280 pixels of HD resolution, an Android Kitkat v4.4.2 platform powered by a standard quad core Cortex A7 Qualcomm Snapdragon processor clocking a frequency of 1.4 GHz, and a decent camera performance, this device is sure a head turner amongst a crowd of other smartphones in its segment.
9. Sonim XP7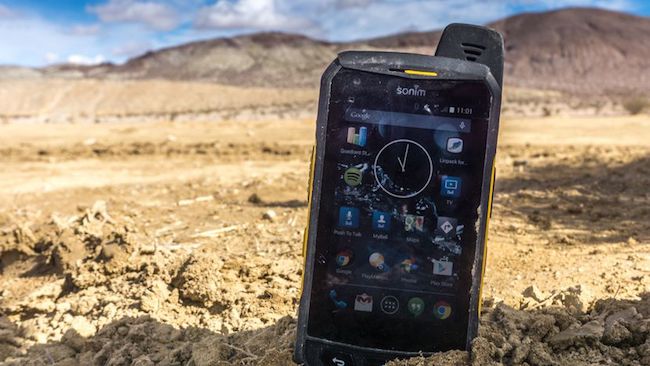 Who doesn't love the feel of owning one smartphone that feels like and can be used like the gadgets shown in IGI, Max Payne or even Hitman? The Sonim XP7 definitely feels one of the gadgets to have directly derived from such worlds, with some pretty powerful hardware specs like the mammoth 4800 mAh battery, a quad-core MSM8296 processor clocking a frequency of 1.2 GHz, and a whole list of GPS and language support for maximum efficiency. Show a bit of love to this device, and it might outrun any of the existing devices in its range in terms of performance, multi-tasking abilities along with a decent profile of being the toughest kid on the block.
While taking a look back at these best rugged smartphones, the specs which they sport is almost comparable to other products offered in their respective segments. The only major upgrade these devices received is a high dose of steroids in the design, appearance and durability segment, which makes them stand out. Some of these best rugged smartphones actually appear to come alive from the world of virtual reality, as the design clearly has been inspired from the gadgets used in the missions. This has, however, increased both the appeal as well as the service life of the smartphones, which otherwise generally last for a year or two at max with average use. Let us know if you have any suggestions for our list of best rugged smartphones and we'll update the article accordingly.