Using Discord is fun, but it gets much better when you can amplify the fun. Everyone uses Voice chat to communicate on Discord. You can use the same to have some fun with friends. There are many real-time voice changers for Discord that can turn your voice into a different tone — Robotic, Bold, Girly, or anything you want.
These discord voice changers are best for trolling your teammates or friends when playing a game and using Discord's voice chat to communicate. This guide will show you the best voice changers that work with discord in real-time.
Warning: Make sure you use the voice changers in Discord only with your close friends for fun. Misusing it for personal benefits may bring you legal troubles.
Best Discord Voice Changers in 2023
While many Discord voice changers are available on the internet, only a few can modulate your voice in real-time. If you don't want to face any delay when communicating with anyone, you should go for a real-time voice changer for Discord.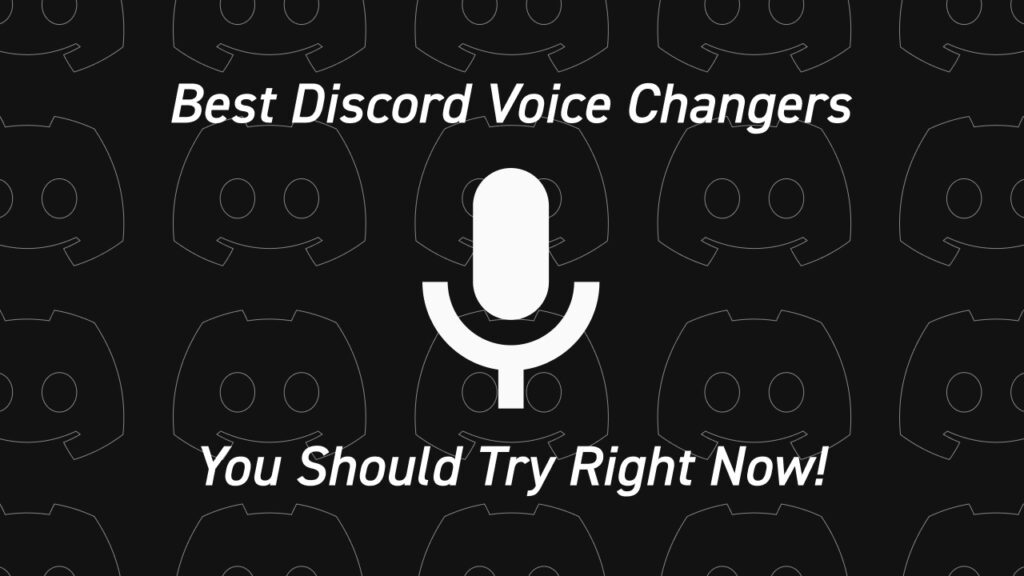 These are some of the best voice changers for Discord that change your voice in real-time:
1. VoiceMeeter
VoiceMeeter is an audio mixer that lets you adjust the pitch, which changes your voice dramatically. However, we wouldn't say it's for general users. It's more of an advanced audio mixer that needs some knowledge of how voice modulation works.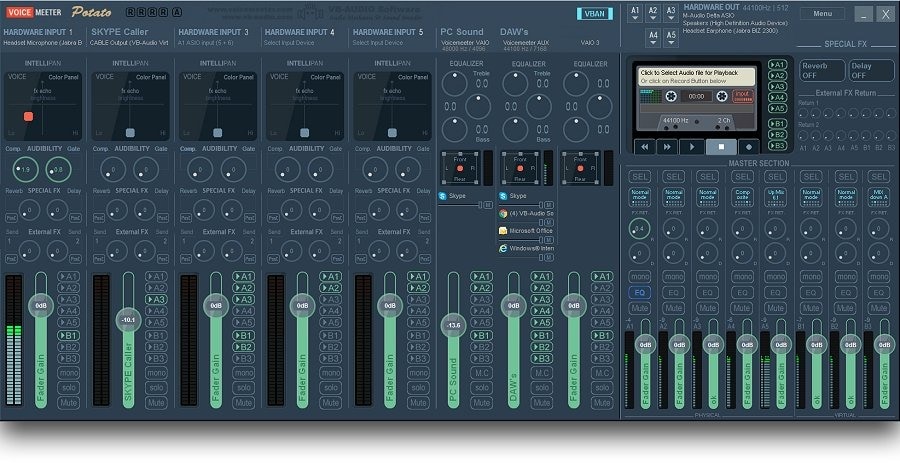 But if you don't want to limit yourself with presets, you can explore various voices in VoiceMeeter. You can tune it to your liking, and it'll just work right away. Its complexity is its major drawback which wouldn't be suitable for new users. However, you can create an entirely new voice for yourself that will sound different from others, and that's the best part.
Key Features: Quick Installation, Free to use, Support for Multiple formats like MME, DX, KS and more.
2. Clownfish
Unlike VoiceMeeter, if you want something simple, then go for Clownfish. It works exceptionally well with Discord. In addition to Discord, you can use it on other applications like Zoom, Skype, or any chat application for that matter.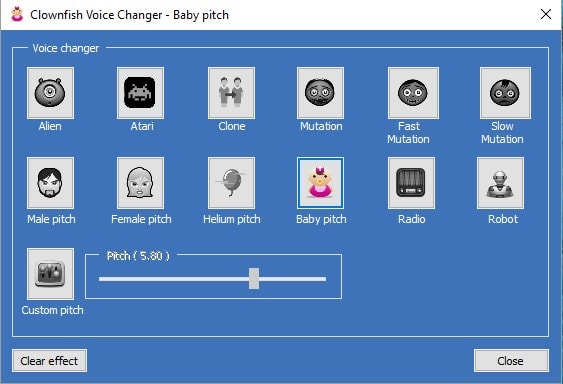 Even if you're entirely new to this, setting up and using the Clownfish voice changer for Discord is straightforward. The best part about Clownfish is that it changes your voice on the System-level, and thus not limiting itself to a specific app. There aren't many presets available on Clownfish, but you can have fun with the available ones. Personally, I like the Female pitch and probably Clownfish is the best female voice changer for Discord.
Key Features: Convert text to Speech, Wide-range of Voice Presets, In-built Audio Player to play Sounds.
3. VoiceMod
When it comes to good UI, you can't go wrong with VoiceMod. VoiceMod's User-Interface is perfect for beginners, and you can navigate through its UI with ease. There are numerous effects to choose from the list of voice effects; From robotic voice to an evil voice, VoiceMod got you covered.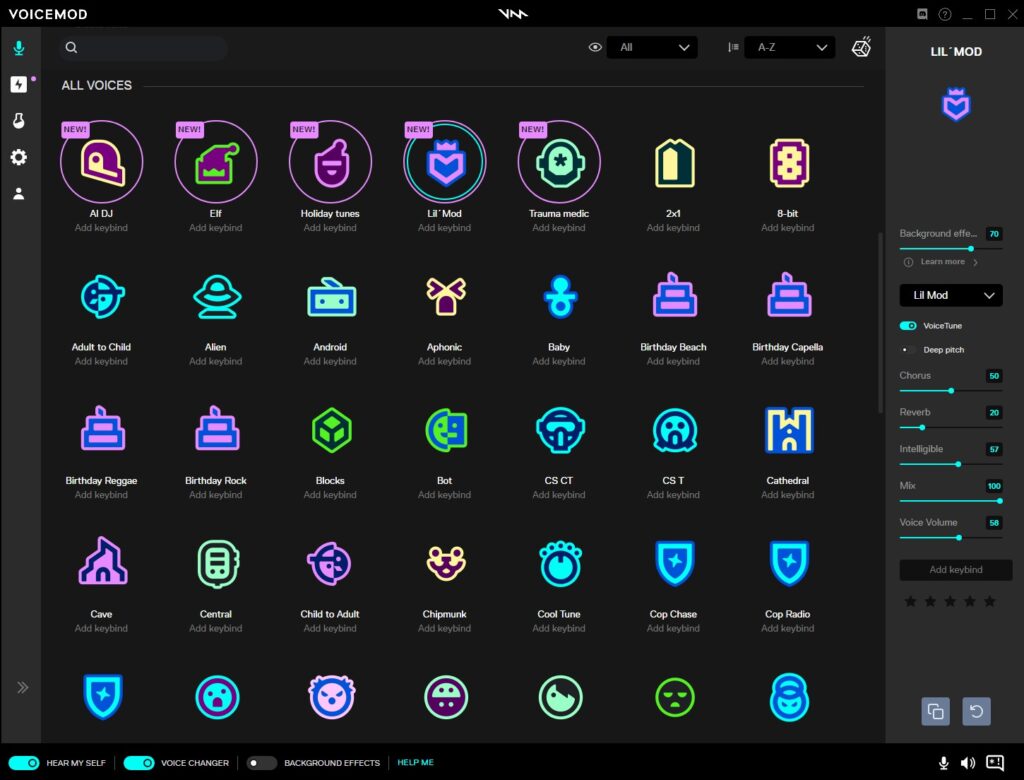 It operates in real-time, so it's one of the best real-time voice changers for Discord. It's completely free to use and works with Discord, Skype, Zoom, or any other application. When installed, it adds the microphone setting to the Discord automatically.
Key Features: Voice effect demos, Free to Use, Easy-to-use Interface, Works system-wide.
4. MorphVox
MorphVox is a fantastic tool that beats the other ones on this list. It's a lightweight software that doesn't consume a lot of resources. Surprisingly, this software can mimic your voice as well. This voice changer is a tool that amplifies your experience for a Discord Voice changer.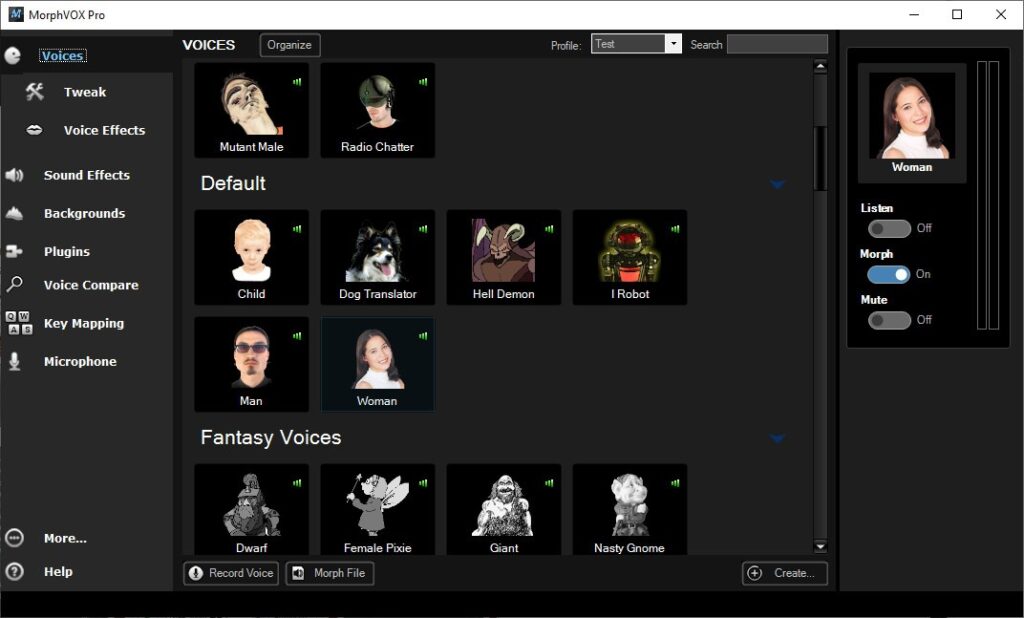 Apart from that, MorphVox provides you with the option of MP3 reading, plugin support, and support for multiple users too. You can also restore files in the same folder.
In addition to those, you can add background music when interacting with friends online. MorphVox isn't free and comes at the price of $39.99 as a one-time payment.
Key Features: High-Quality Audio Effects, Change Sound Effects with Shortcuts, Noise Cancellation, Low CPU Usage
5. Voxal Voice Changer
Voxal Voice changer lets you disguise your voice to any platform and enables you to use it system-wide. You have a plethora of options to choose from the number of voices available. You can make your voice sound like a robot, baby, girl, or anything you want.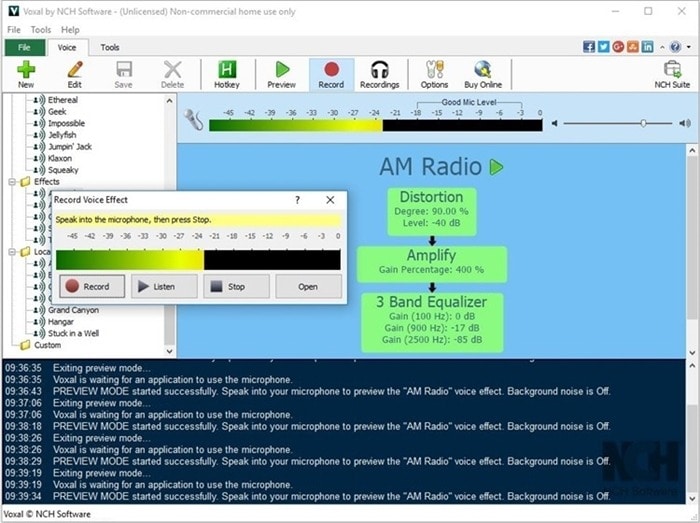 As a voice modulator, Voxal Voice Changer does its job very well. It has true potential, which shines in video games, podcasts, or any platform that requires a mic. It can help you remain anonymous with a modulated voice when you wish to stay anonymous.
Key Features: Wide-Range of Voice Effects, Real-time effect, Low CPU Usage
6. Voice Changer (Basic)
When you don't want a lot of complexity, here's a basic Voice Changer for you. This Voice Changer lets you choose between three options — upload audio file & modify it, record voice using a mic, or generate speech from text.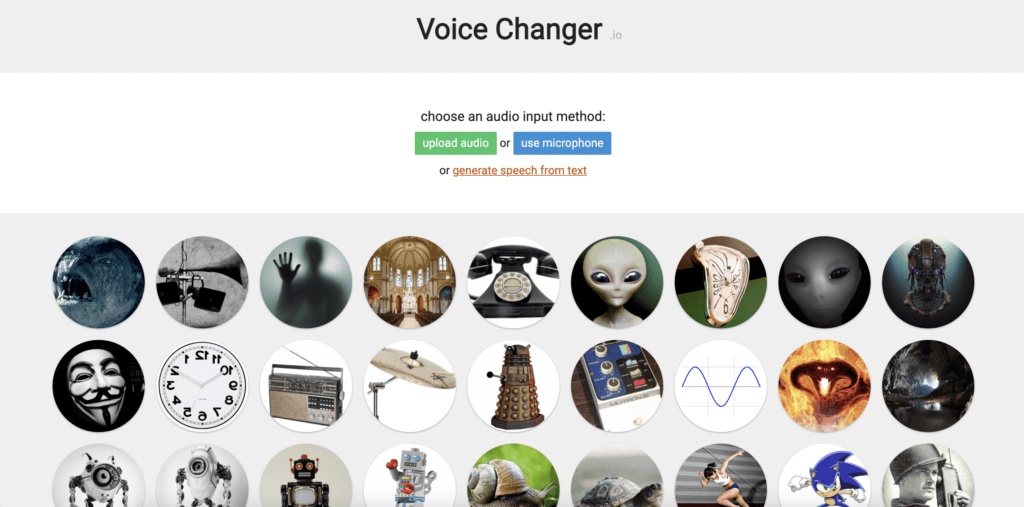 You'll see all the effects listed on the welcome page, which is easier to choose, particularly when you're new to this. These voice effects range from baby voices, movies/cartoon voices, and many more. This tool can accompany you well during your gaming sessions or chatting with your friends online.
Key Features: Voice Effect demo, Upload Audio file and tweak it, speech generator, easy-to-use
Also Read: How to Add or Remove Bots to your Discord Server
Stay anonymous with Discord voice changer
Voice changers are a great tool to have when they accompany other benefits as well. If you want to disguise your voice or have a bad voice, you can hide your voice using these voice modulators for Discord to stay anonymous.
Even when you don't want to use them for serious work, you can use these tools to spend some enjoyable time with your friends. We tried all free voice changers for Discord in our testing, and we can say all of them work exceptionally well with Discord and other applications.
If we were to recommend one for you, we would go with ClownFish or Voxal Voice Changers for their ease of use. The same can be said for the Basic Voice Changer too. If you have any other suggestions or queries regarding any voice changer, you can leave them in the comments below.