Google Chrome has over 2 billion installs and is used in over 3 billion devices which makes it one of the best web browsers today. Such a gigantic user base attracts scammers, who regularly think of new tricks to snoop on what you do online and even sometimes it makes Google Chrome stops working. Luckily, VPN providers developed extensions to help you maintain your privacy, we examined the offers and selected 10 best VPN extensions for Chrome.
Sure enough, Google Chrome users (and there's a 1/2 chance you're one of them) want their browsing to be secure. There are easy ways to avoid compromising your privacy. If you're a committed Chrome user, World's leading VPN providers have constructed extensions to prevent all kinds of security risks.
Sadly, despite such popularity, not all of the VPN providers offer extensions for Chrome. We cross-checked those who do and prepared this list of VPN extensions for Google Chrome browser.
Top 10 Proxy VPN Extensions for Google Chrome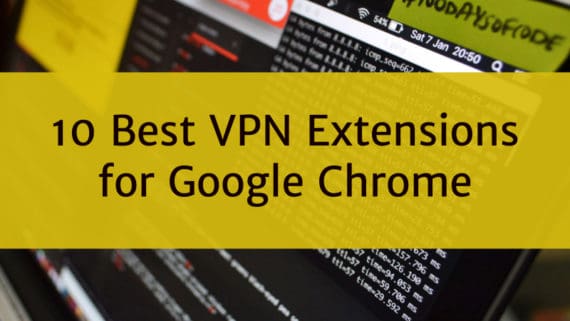 Here's our list of best VPN extensions for Google Chrome browser to make your browsing experience safer.
1. Surfshark
Surfshark is the newest member of the security industry, but a great surprise. Super easy to use and lightweight extension already promises features to make their competitors jealous. And the speed is incredible. As Surfhark definitely deserves a spot in our best VPN extensions for Chrome list.
First of all, Surfshark is one of the rare providers to offer unlimited simultaneous connections, which is nice if you're looking for a family-friendly option or own small business.
Don't let their one-click interface design fool you. ps, a country which does not require to log user activity; they guarantee a strict no logs policy and industry-leading AES 256 encryption.
At the moment they have generous discounts, and 30-day money back guarantees.
2. ExpressVPN
ExpressVPN is yet another best VPN extensions for Chrome, but a really popular one. It is not only one of the most popular Chrome VPN extensions, but also a really reliable one. It's definitely a familiar name amongst leading VPN providers. ExpressVPN serves next level privacy and simplified online security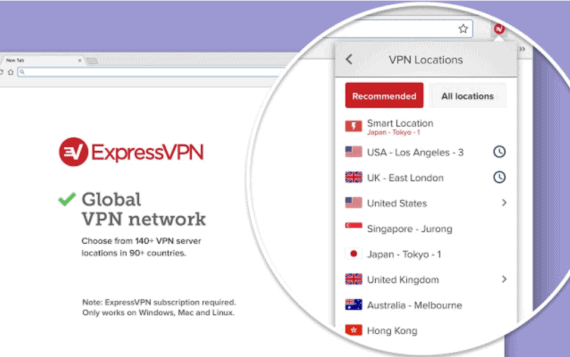 For your maximum privacy, ExpressVPN operates from off-shore countries, so guarantees a strict no logs policy. Strengthened by a number of necessary features, ExpressVPN promises security and privacy at a glance.
Moreover, due to their extended number of servers worldwide, the speed of ExpressVPN extension is also impressive.
However, ExpressVPN is one of the most expensive providers in the industry. Also, if you decide to use ExpressVPN extension for Chrome, it's important to note it only works with their app for Windows, Mac or Linux.
3. NordVPN
NordVPN tops our Best VPN extensions for Chrome list for a reason. This VPN is praised as the best VPN service for 2018. With a lot of positive user reviews and recommendations from the experts, speedy NordVPN offers a packed collection of features for securing your digital lifestyle and leaves zero chances for hackers.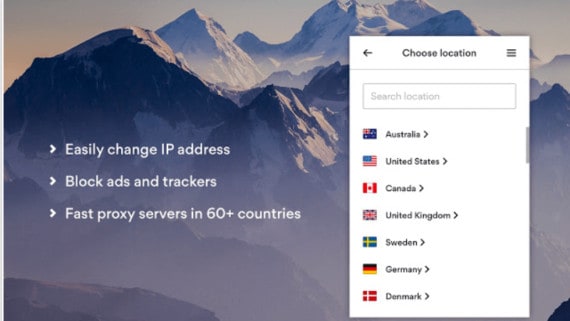 NordVPN technologists highlight the use of military-grade encryption (AES 256) and strict no logs policy. The company is based in Panama; there's no mandatory data retention law. Thus, they don't log, monitor or track their user's activities.
While being a leader in the industry, NordVPN has low pricing plans, and 30-day money back guarantees.
4. SaferVPN
SaferVPN takes a step further in simplicity. The reasonably compact extension relies on the strongest available encryption and promises a strict no logs policy.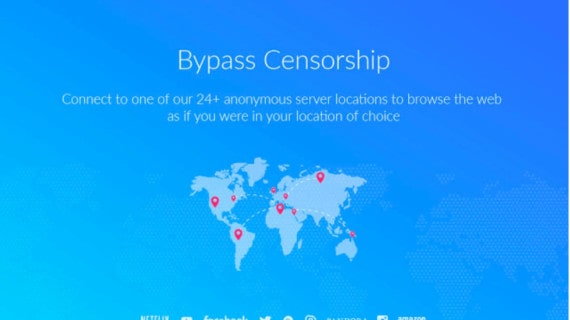 SaferVPN lets 5 simultaneous connections to protect all of your devices. Important to note, SaferVPN allows Chrome extension for free only up to 500 MB. For those who are hungry for more, SaferVPN has reasonable plans with unlimited location switching, bandwidth, and speed. In case you're not happy with the service, 30-day money back guarantee applies.
5. PIA
Private Internet Access (PIA) is a pioneer of the VPN industry. Operating since 2010, PIA gained popularity amongst Chrome users and gives you reliable protection against security threats online. A veteran on this best VPN extensions for Chrome.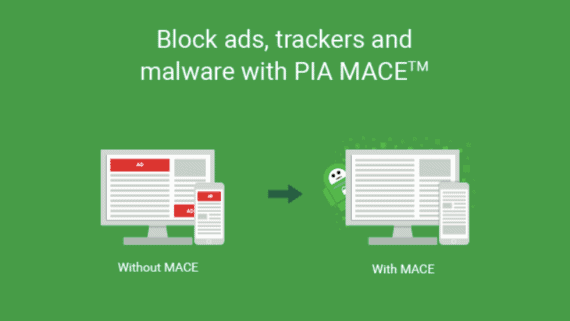 PIA has 3100+ servers worldwide. Your connection is secured using top-of-the-line encryption standards. Combined with a full package of features, PIA seems to have matured well and can provide functional and stable service.
Important to note, according to reports, PIA is not strongly recommended to users looking for blasting speed. And the user interface seems really out of date.
6. CyberGhost
CyberGhost is a popular VPN extension for Chrome with over 20 million users to encrypt your browser traffic. It offers 1300+ servers worldwide. This extension promises a no logs policy and fair pricing plans with a 30-day money back guarantee. Moreover, it allows protecting 5 devices.
However, if you use extensions to stream Netflix, sporting events, you might be disappointed as the speed can get really slow.
7. Ivacy
Ivacy is a cheap and simple VPN extension for Chrome. It gives users access to a number of servers from around the globe. Ivacy has a strict no logs policy and unlocks the internet with all its sites, hides your IP by changing your location. Your online activities are secured using AES 256 encryption. Ivacy lets 5 multi-logins.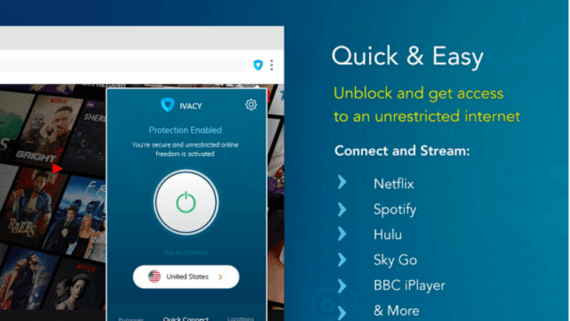 In case you decide to try Ivacy, bear in mind it offers only a 7-day money back guarantee, which is really short if compared to the rest of the best VPN extensions for Chrome market.
8. TunnelBear
TunnelBear definitely deserves a sweet spot in this best VPN extensions for Chrome list. Surf the internet securely, access restricted content and stay safe from prying eyes on public WiFi. TunnelBear has a lot to offer – no logs policy, security while browsing connected to public wifi with an independent security audit. We really enjoy TunnelBear's approach – the creators seem to have a good sense of humor.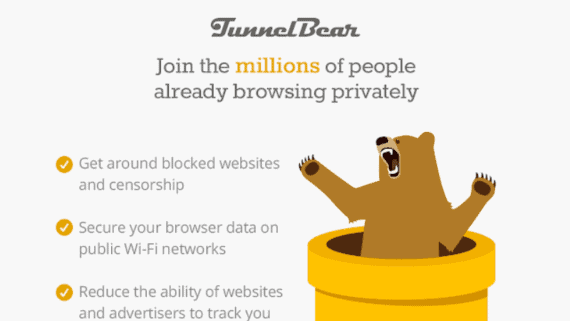 With that said, it took some time to reach their Customer service. TunnelBear doesn't provide live chat support, so if something happens to your extension, you will probably have to wait. Additionally, the service is quite expensive, and you have only 7 days to get your money back in case you're not satisfied.
9. Zenmate
ZenMate is an effortless way to reach blocked content and maintain internet privacy. ZenMate's features are more than enough for those looking for a reliable VPN extension for Chrome.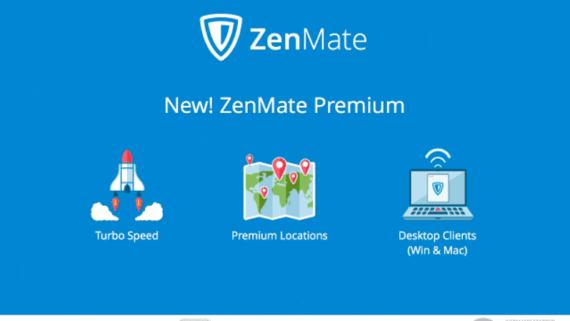 To put it simply, Zenmate is a VPN extension for Chrome that assigns you an IP from a different country so you can unblock websites from that country. Plain and simple, right?
Although ZenMate promises high speed, after running speed tests, it can only be rated as "medium." Test it for yourself, and if you're not satisfied, use that 14-day money back guarantee.
10. StrongVPN
StrongVPN is another great extension from Chrome. It encrypts your data and protects from snoopers lurking on your sensitive information. StrongVPN allows 5 simultaneous connections, helps to bypass restrictions and censorship, encrypts your data. And if you need help, contact their 24/7 Customer support.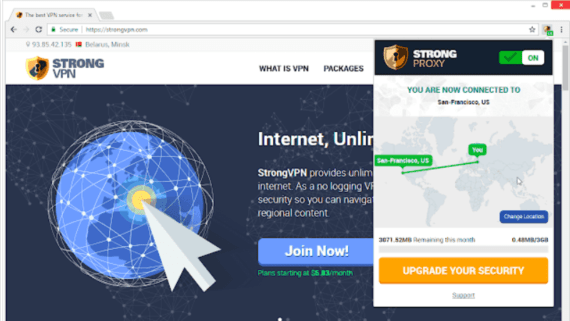 Anyhow, they still use some of the older security protocols, for example, PPTP that's been around since Windows 95.
So these are the best VPN extensions for Chrome, according to our careful examination. Online privacy is just one step away, and you can freely pick whatever option seems most fitting for you. Which one is your best VPN extension for Chrome and consider sharing your thoughts in comments.