We all have been in a situation where we desperately need to call someone but we are all out of power on our phones. That is one of the biggest problems which plagues smartphones these days and this is precisely where a power bank comes in as a savior and relieves us of our troubles. Here is the list of best power banks in India for smartphones with price, pros and cons listed out.
1. Ambrane P-1111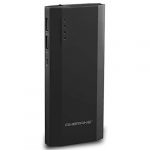 The Ambrane P-1111 is the cheapest and best power bank to feature a 10,000 mAh battery inside that we could find. It has dual USB ports for charging 2 devices simultaneously and also has a torch inbuilt, for a price of Rs. 699 it is one of the most value for money deal we could find on any power bank. The only downside of the power bank is its design which isn't up to the standard. It is also available at a lower price during sales so check for one before buying it.
2. Motorola P5100 Power Pack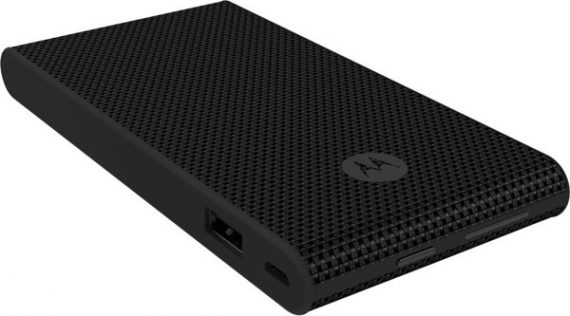 The Motorola P5100 power bank comes from the reputed house of Motorola and offers a 5100 mAh capacity, it looks very sleek and elegant and comes with an inbuilt cable to charge so the user doesn't have to carry a cable everywhere and risk losing it. As an added bonus it also has a full-size USB port to charge 2 devices simultaneously, for a price of Rs. 1,099 it is an excellent value for money proposition and we would highly recommend the power bank.
3. Lenovo PA 10400 Power Bank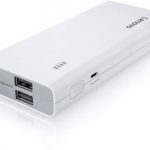 The Lenovo PA 10400 as the name suggests has a 10,400 mAh battery capacity, it has an aluminum design and is sturdy and well built. It has 2 USB ports so you can charge two devices simultaneously and both have an output of 5 volts 2.1 amps. It takes about 7 hours to charge via a 2 amp charger and about 12 hours on a normal 1 amp charger. I personally have been using it for about 3 months now and I am completely satisfied with the performance of the power bank. It retails for around Rs.1099 but I grabbed it at the big billion days for Rs.699 and the price tends to fluctuate in the Rs. 1000 range and it is one of the best power banks under Rs. 1000 in India.
4. Mi 10000 mAh Power Bank

The New Mi power banks are small, compact and sleek, it also has various protections such as over-voltage (input and output), over-current (input and output), short circuit, over charge, over discharge and battery positive temperature coefficient (PTC). It comes in a capacity of 10000 mAh and uses LG or Panasonic batteries and has a machined aluminum body. For the price of Rs. 1,299 the Mi 10000 mAh is a good power bank with the only drawback being that it only has one USB port.
5. Honor 13000 mAh Power bank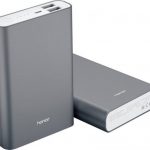 This Honor 13000 mAh power bank is one the best power bank in India and features a small, sleek design and it looks good, it comes with 2 USB ports and can charge 2 devices at a time. It is very compact and can fit inside many bag packs. This has a slight edge over other power banks on this list as it has a slightly larger capacity battery inside of it and is value for money. At the price of Rs. 1399 it is a very good buy for someone looking for a small and compact yet high capacity power bank for smartphones.
6. Mi 20000 mAh Power Bank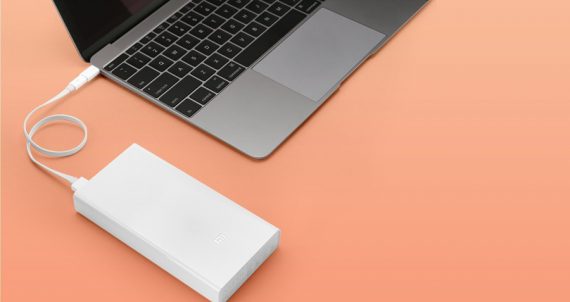 If someone wants a really high capacity power bank to charge a smartphone,  the Mi 20000 mAh power pack is the best power bank for smartphones while traveling. It comes with 2 USB ports with fast charging support. It takes 14 and a half hours to charge with a standard 1 amp charger and about 7 hours on a 2 amp charger, it also has a host of protection features such as over-voltage, over current, short circuit, over charge, over discharge etc. For the price of Rs. 2,199 it is the best power bank to have.
7. Anker PowerCore 20100 mAH Portable Charger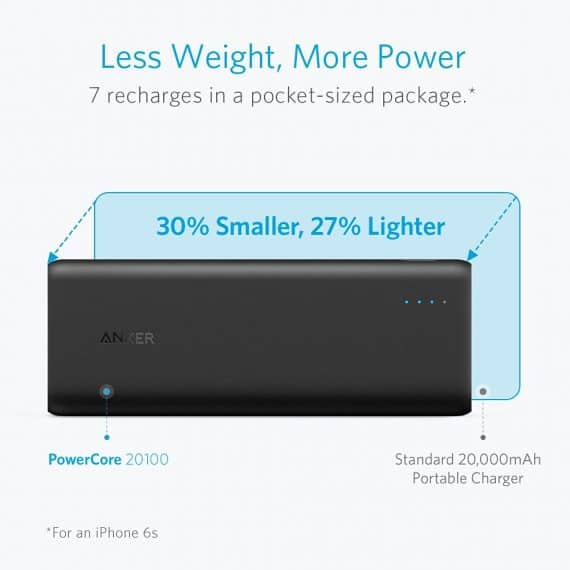 Hands down one of the best power banks out there, the Powercore has a capacity of 201000 mAh and it is still extremely light and portable. It comes with 2 ports, one normal and one IQ port which is a smart port that outputs power according to the device one plugs in. The power core can also charge the new 12-inch Macbook. For the price of about Rs. 4000 it is an excellent power bank to have.

8. ChargeTech 27000 mAh Portable AC Power Bank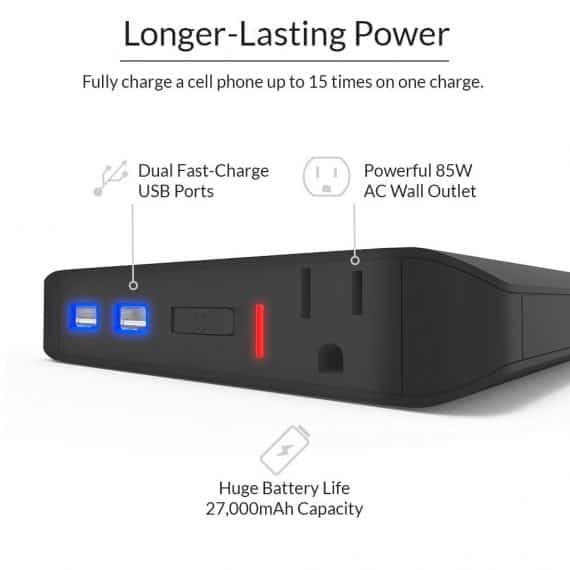 The ChargeTech has a humongous battery capacity of 27,000 mAh and has 2 standard USB ports and one full size 85 Watt power outlet plug which can charge laptops drawing 85 watts of power as well. It is a must for anyone who is always on the go and constantly keeps running out of power. Although this isn't available yet in India we sure hope to see this on the Indian shores, if not you can always import one. For a price of $185, it is an excellent value for money proposition.
9. Generic 2600 mAh Power Bank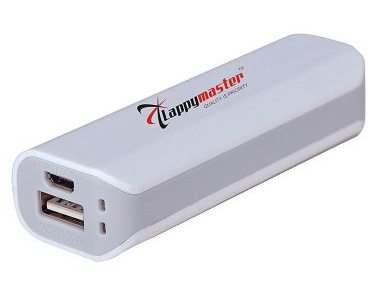 So this would easily be the cheapest power bank on our list and you can find these in so many random names on the internet. These come with a battery capacity of 2600 mAh and are good to be kept in bags as a backup just in case you need the power urgently. 2600 mAh isn't going to charge your phone battery but can help you get through a rough phase. We would recommend buying something like a Generic 2600 mAh power bank or the Lappymaster Portable Travel 2600.
Also Read: Best Microphones for YouTube Video Making
So this was our comprehensive list of the top 9 power banks for smartphones you can buy for your money, if you would like to recommend a power bank or if you think we missed out on your favorite power bank do let us know down in the comments.