From loads of Android Applications it can be difficult to choose that what to use and what not to. Let us have a look at few applications that helps us to determine our direction and plan our travelling routes carefully.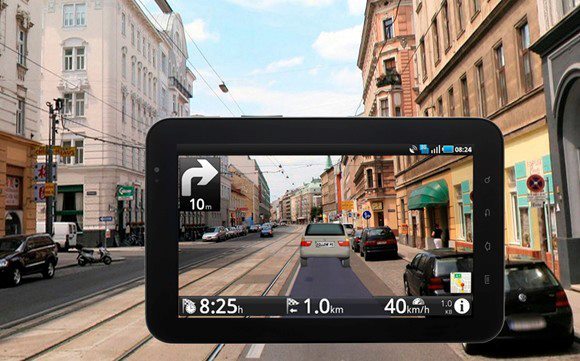 1. Android Compass
2. Sygic Navigation
Android Compass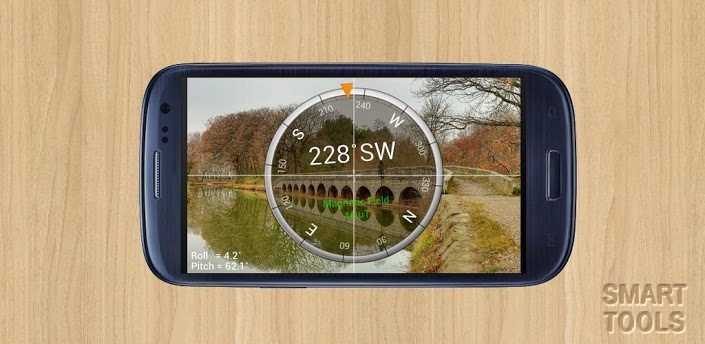 As the name suggests it is a simple Compass that determines our direction. Although beside the simple physical compass it offers some additional features. When it is accessed, it determines your locations with the help of GPS (Global Positioning System) or Wi-Fi. On the top of the screen our address is visible, along with the GPS co-ordinates. It has 3 additional options. Those enable you to save your location, add notes to your location and see all your saved locations. The 3 buttons below the address enable you to access these options easily. Below them is the main compass that shows the directions. You can customize the look of compass from given themes and choose the way you like. Finally, according to the Android Compass users it does not consume enough battery and can be used without tension for long intervals.
Sygic Navigation
Global Positioning System has completely revolutionized the way we used to travel from place to place. World those old maps, world has progressed now to step by step pictorial guide.
Sygic GPS Navigation offers country based GPS Navigation and unlike other such applications it only requires one time purchase of your country version. This one time purchase give you a life time voice guided navigation. This application offers many free map updates from time to time. Its main guiding features include: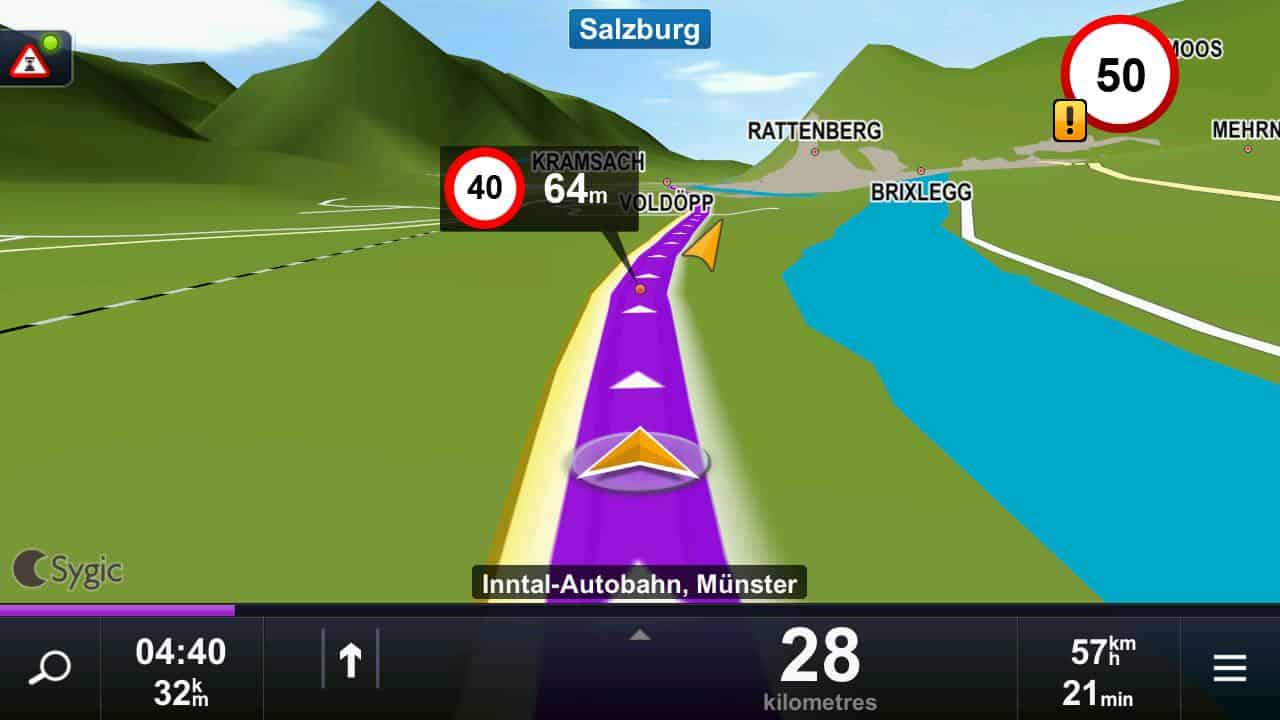 Spoken direction
Lane Guidance
Speed limit
Multi touch map view
Multi task support
Sygic Navigation Application is far different from traditional applications. It offer several above written distinguishing features. In addition to them, you can find any place by entering its postal code also. Another great feature is that you can find the location of any photo in your phone with the help of meta-data of the image. It stores the critical information for the times when there is less signal coverage or something like bad weather. According to its great features surely it price is worth paying:
For USA 9.99 $
For Europe & Russia 59.99$
You can look up for the one-time price for your country.
Surely if you are a frequent traveler, then Android Navigation  is must for you.
Please feel free to comment if you used any Navigation apps excluding these two. We're waiting for your inputs.