Music is life. We all love to listen to music whatever the situation is. However, each one of us has different taste. Some of us love rock and fast paced songs while other love listening to slow songs. And as we are advancing in technology, we can listen to music all day long. Without any mess of changing of records, CD's or DVDs. We can just directly download music on our smartphone and listen to it hustle free. App developers made it easier to download music by introducing music downloader apps for Android.
These apps are quite handy. When we need to download a song, we browse the internet to find and download a song. But now we just need to search for the song on these apps and it will list the song if it has that song in its database. We don't need to roam on the internet searching for a song. A user can easily search and download songs using Android apps. Most of the apps have songs from many languages and regions.
7 Best Free Music Downloader Apps for Android
Here are 7 best music downloader apps for Android smartphones and tablets to download and listen to songs with lyrics:
1. Sound Cloud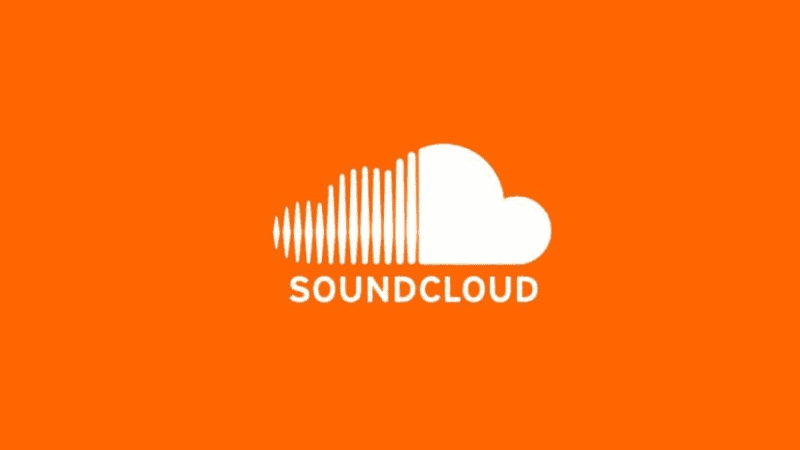 Sound Cloud, today is used by millions of users. It is one of the best music downloader apps for Android in the list. The user gets access to various genres of music. Sound Cloud allows users to search for desired music, artist and other users easily. You can follow friends and artists to hear what they share and listen to. The user can use both Wi-Fi and cellular data for listening to songs. You can play, pause and skip songs from the lock screen.
2. Gtunes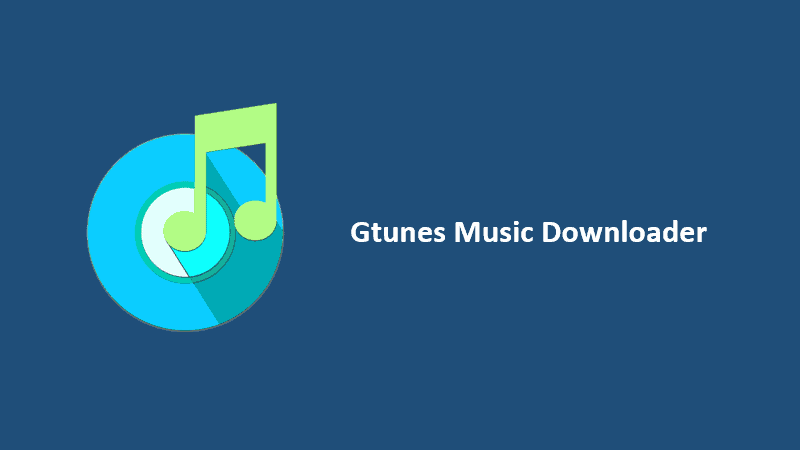 Gtunes music downloader app has a simple interface and a great music downloader apps for Android. A user can easily search, download and play millions of free songs from their database. A unique feature of this app is that it allows you create your own ringtone and assign it to a contact. The user can listen to music on websites like jamendo.com, last.fm etc. Some of the music content on its database has lyrics too. It automatically starts to display lyrics which are perfectly synced with music.
3. Free Mp3 Downloads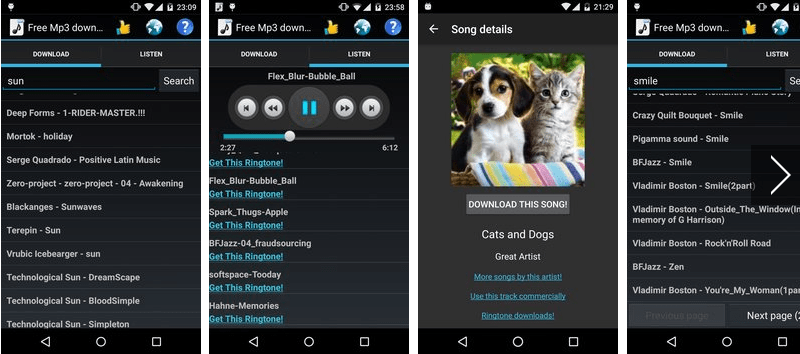 Free Mp3 Downloads is a very simple music downloader apps for Android. There are two tabs, download and listen. In download tab, a user can search for a particular song, artist, album, etc. The user can download any song from the result. In listening tab, you will find all the songs which you have downloaded. You can listen to all those downloaded songs under this tab.
4. Music Download Paradise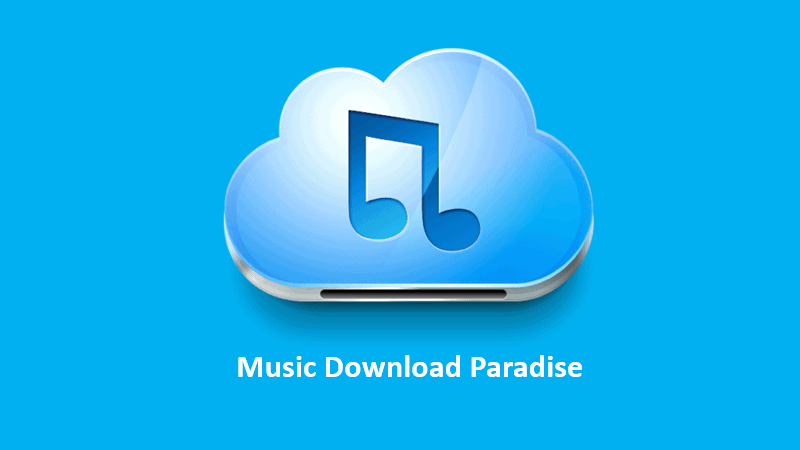 Music Download Paradise is another amazing in all free music downloader apps for Android. It allows you to listen to and download millions of songs for free. The user can search for songs, artists or albums which makes it easier to find a particular song. Music download Paradise allows you download multiple files simultaneously. Once files are downloaded, a user can access it from the library.
5. Advanced Download Manager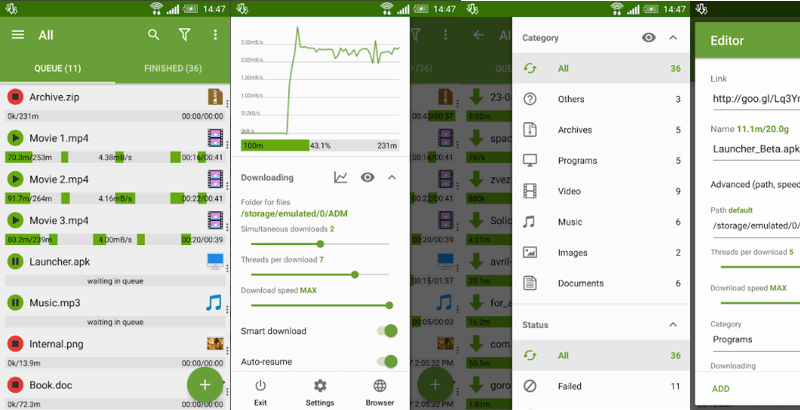 Advanced Download Manager (ADM) lets users download multiple simultaneously at great speeds. There is an inbuilt browser which lets you surf the internet and search for your beloved songs and music. After you have found the file you were searching for download it using Advanced Download Manager which does its task so very well. This download manager app helps you to organize your files easily. It is one of the best music downloader apps for Android you must use.
6. RockMyRun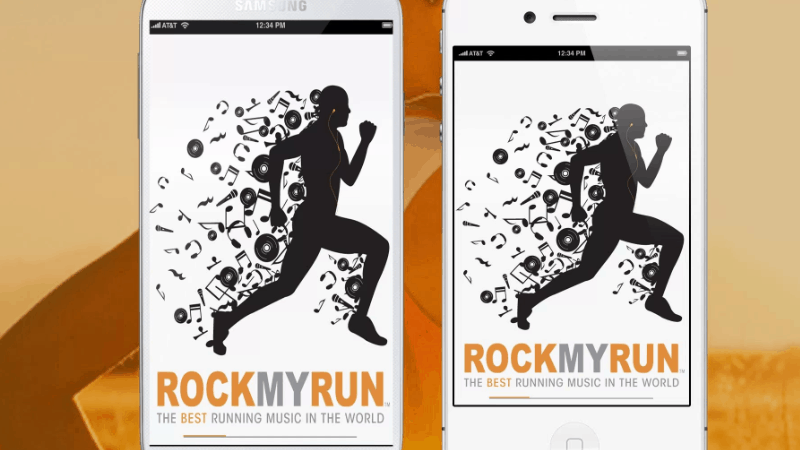 RockMyRun not only will freshen up your mind but it will also bring you back to shape. It offers an excellent collection of DJ-mixed playlists for workout soundtracks. Users can download the tracks to listen to them offline. Users can synchronize their heartbeats to filter a playlist that suits you. My beat feature automatically creates a playlist to suit your work style. Going jogging, give a try to this one of the best music downloader apps for Android.
7. 4Shared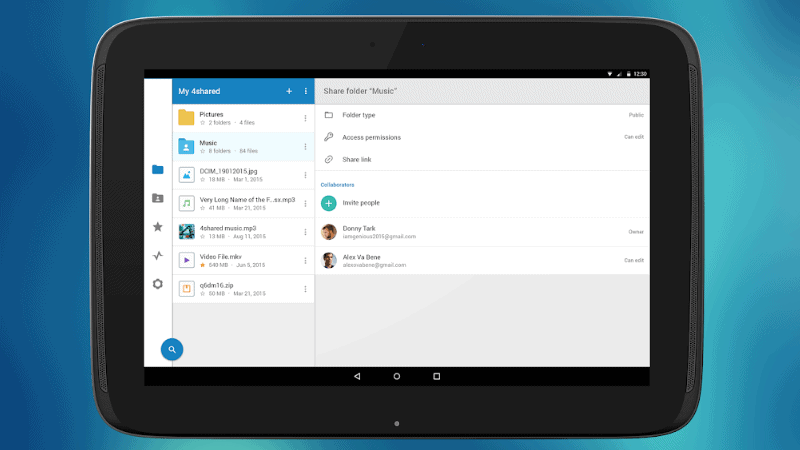 4Shared is an awesome music app which lets you stream or download any music file on his Android phone. It lets you search, play, listen or download any file to your Android device. You can search for a song by its artist, album etc. You can create and manage playlists with your favorite songs right in the app. When you create your account on 4Shared you will get 15 GB free cloud space which you can use to upload your favorite songs and listen to them on the go.
Also Read: How to send large video files over the internet for free
So, these are best free music downloader apps for Android. We can easily access and download music according to our choice. Do let us know which music downloader apps you use on your Android device in the comment section below.