IOS 7 features are simply awesome and I'm loving it. Recently Apple announced its IOS 7 at Apple WWDC event 2013. Apple fan boys including me and Android lovers are excited to watch that event live. Most of them left their works and started to stick to their monitor screens. Apple devices gonna get complete new look when updated to IOS 7. Flat and simple look is simply awesome and it perfectly meets the latest trends of the world. Clean and simple design UI is latest trend these days, Apple might thought about this and worked on a hell lot of things and finally managed to announce the IOS 7 within time with clean and flat look.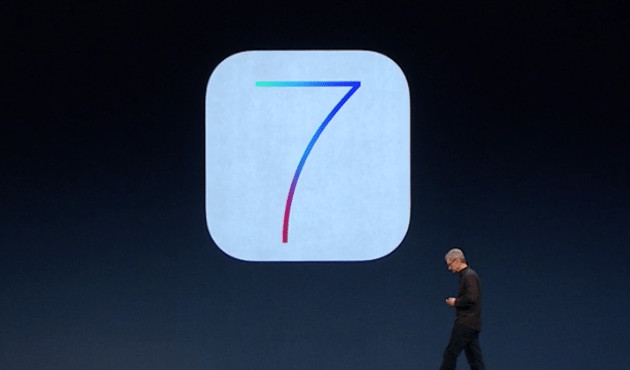 The main thing I noticed during the release of IOS 7 is FONT. Yeah! Apple devices which are running on IOS 7 will get new font. This new font looks cool and flat. IOS 7, the latest version of the operating system from apple is completely different from all recent versions. Lots of changes are made in it and many new features has been added.
Considering all new changes and IOS features, I got addicted to Apple devices again. Here are few new IOS 7 features you must know before upgrading. I'm sure; you will surely like them. I'm in love with all of those IOS 7 features
Complete New Look
As said earlier, Font has changed completely in IOS 7 which is flat and skinny.
First time in the history of IOS, Lock screen is changed completely. Slide to unlock is still present but it is missing borders this time. No more black and white borders around slide to unlock, Instead of that, It is translucent above the background image.
Default icons have changed their look as well. The worlds popular round cornered icons turned must falter this time.

Keyword too became lighter and translucent which allows you to see the screen below the keyboard.
Instead of step by step lines which indicates the signal strength has been changed to 5 continues circular dots. The color of those circular dots varies from white to gray depends on its strength.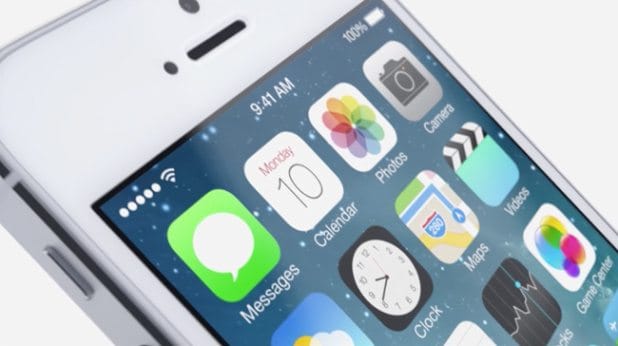 Multitasking
I know how important is multitasking in gadgets. Multitasking in IOS 7 helps you to shift between background apps in no time. It seems multitasking has live preview of on-going background apps this time.Cool enough right? Design of Multitasking is revamped as well. Just double tap the home button to make use of multitasking in IOS 7.
Bonus: How to Enable Multitasking on iPhone 3G iPhone 2G iPod Touch 1G and iPod Touch 2G

Anti Theft Protection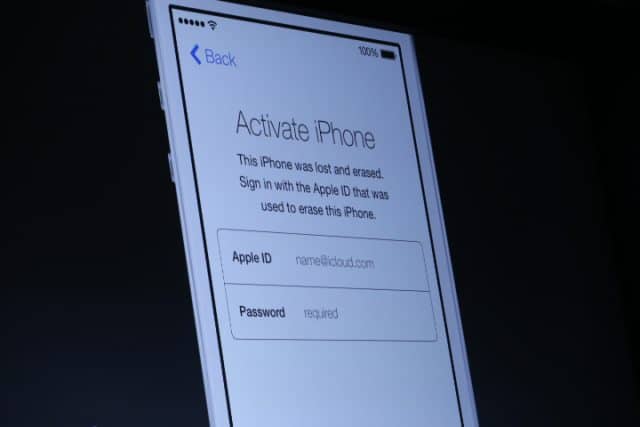 Activation Lock is another awesome feature you can find in IOS 7 features. If your apple device which is running on IOS7 is lost or stolen, this option may help you. The thief who stole your device will surely try to erase the data and even try to disable the find my phone. If he/she does so, phones locks automatically and forced to enter your iCloud login credentials.
However, there will be an option with Forgot password. The thief may try to get into your email account by any means. So, I recommend you to enable 2 step verification for your email account.
Something new with SIRI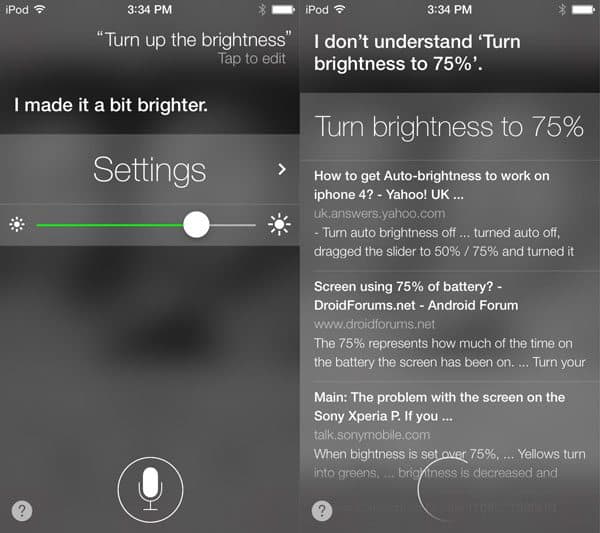 SIRI, Steve Jobs funnily call it as Steve is really inside, has new options and got a complete new look. The voice of SIRI is changed a little bit and you can choose either male voice or female voice depending on your interest. A new sound wave gonna flow along the button letting you know that it has received an audio input. It directly searches your keyword from Bing and even twitter and Wikipedia is also integrated by default.
Also Read: Simple yet cool iPhone 5 Tips and Tricks
IOS 7 at your Car Screen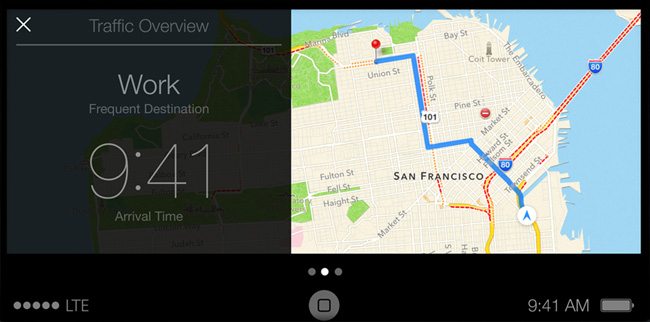 You can connect your device with your car screen and you are able to see IOS 7 home screen in the car. SIRI gonna play vital role here. It listens to your voice and let you know about the directions while driving. It is easy to change the music etc.
Control Center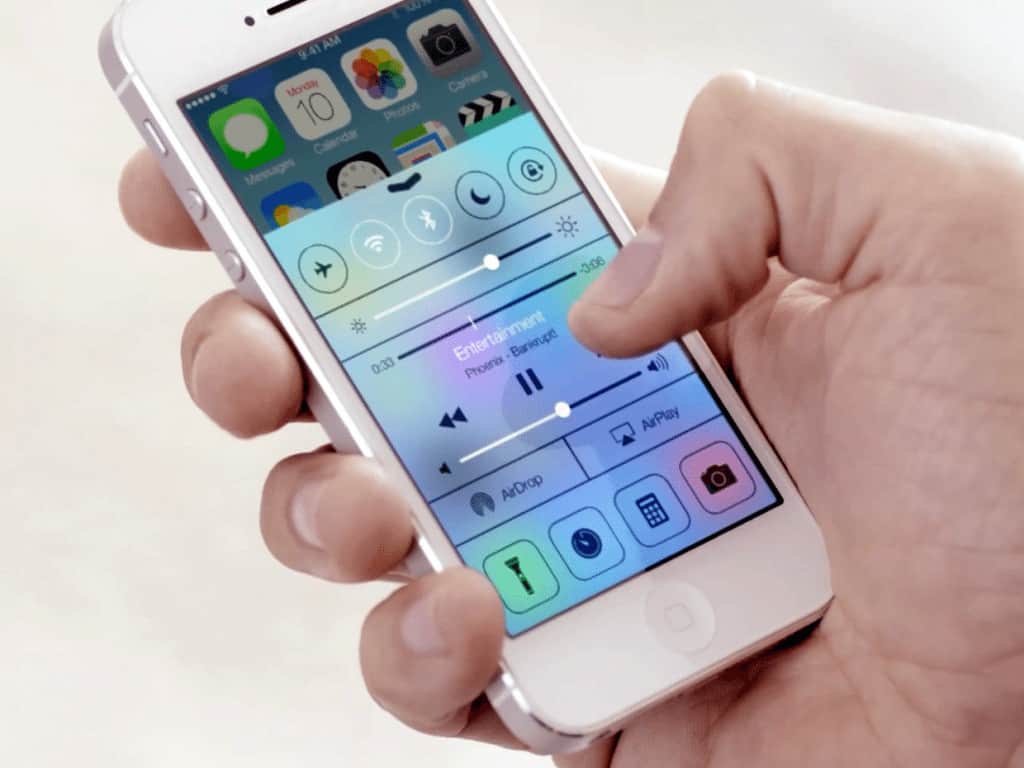 As Android is having a Pull-Down tray, IOS 7 had a Pull-Up tray. You can access it from any screen. You can adjust Brightness, Wi-Fi, Bluetooth, Airplane mode, Rotation lock and much more. Along with them, you can see the flash light tab, music player controls, camera etc.
Suggestion: Take Care of your iPhone with these Super Cool Protective cases
Safari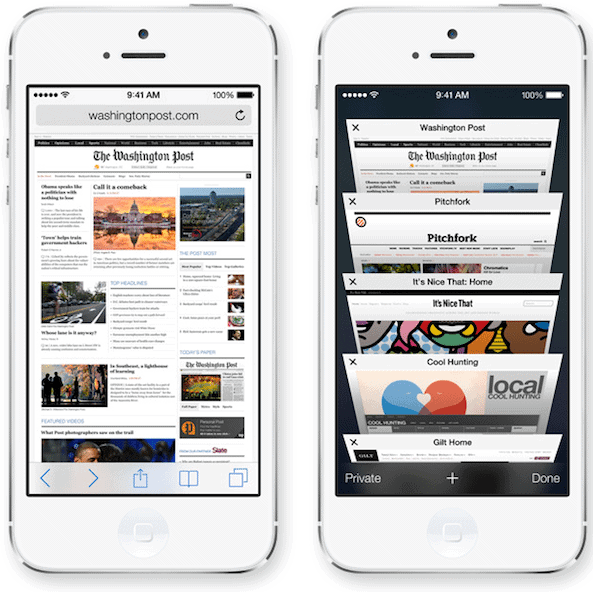 As you know, Safari is the default browser for Apple devices. This time safari opens directly in the full screen mode to improve your experience. From recent pasts, you can open only 8 tabs but from IOS7 you can manage as many tabs you can. The user interface has been changed for these tabs as well. You can switch in between tabs in a vertical carousel, which looks awesome and professional.
IOS 7 has a back button (Kind of)
Most of the Android mobiles have a Back button as a hardware. IOS 7 has a kind of back button, but it is a gesture. You can get back to the old screen by swiping the screen to right side with your awesome and cute finger. It may won't work at all screens. It works like a charm in Mail, Browsers etc.
Also Read: iOS6 Untethered Jailbreak Tool Evasi0n is now Available for Download
Air Drop
You can take a screenshot and share them with other people. Air Drop supports iPhone 5, iPad 4th generation and iPad Mini.
Also Read: Apple iPhone 5 vs Samsung galaxy S3
iTunes Radio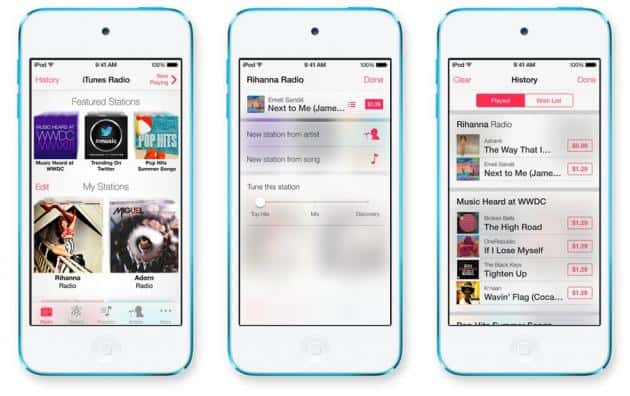 Finally it's here. Apple fans boys, it's time to celebrate; iTunes radio lets you allow to choose 24 million title catalogs. If you're an iTunes match user, you can enjoy the ads free iTunes radio but in case if you're a casual user using the free app, you might see some songs and text ads. But I'm sure it won't disturb you in no manner. By tapping the history button, you can see the full list of songs with preview and purchase buttons right in front of you.
Camera and Video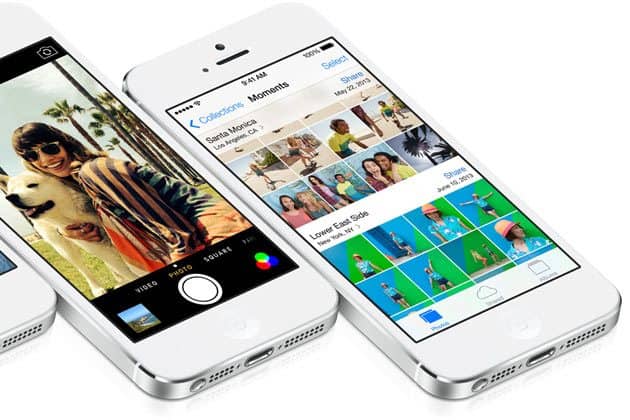 Face tagging era seems to be over at least for IOS which has been replaced with Moments and collections. Sorry to say this who are in love with Face tagging option. You might wont able to see it again in IOS 7 or higher versions. If you are a video shooting lover, new app in IOS 7 let you shoot the videos at 60fps. But we have seen somewhere that it has even 24fps and 30fps settings, we're not sure about it and lets wait for few days to get clear news regarding it.
Bonus: 5 Best Photography Applications for iPhone
And much more
These are the some best awesome IOS 7 features announced at WWDC. Along with them you can see Wi-Fi HotSpot 2.0, Facetime, Call blocking to get rid of unnecessary calls etc. Considering all these things IOS 7 seems to be a major update from Apple
What are your views on this IOS 7? Loving it? Let us know by making use of below comments section. Consider sharing this with your best buddies.