Prototyping is the art of creating a functional model of a product that hasn't been developed or manufactured yet. In the realm of software or app development, it is a clickable and interactive version that highlights all the key features and functions so they can be thoroughly reviewed, tested, and modified before the project enters the expensive development phase. As such, choosing the right prototyping tools is an important part of the process for UX designers.
InVision is a go-to platform for many reasons: it can import screens from Studio, Sketch, or even Photoshop; it now offers the Craft Sync feature as an in-app importer. It's an intuitive tool that is also cloud-based and it is highly collaborative in terms of gathering feedback/comments.
That said, InVision is just one of many robust prototyping tools and has several drawbacks, which is why many designers looking for InVision alternatives that are easier to use and offer a more collaborative and intuitive platform.
Top 5 InVision Alternatives for Prototyping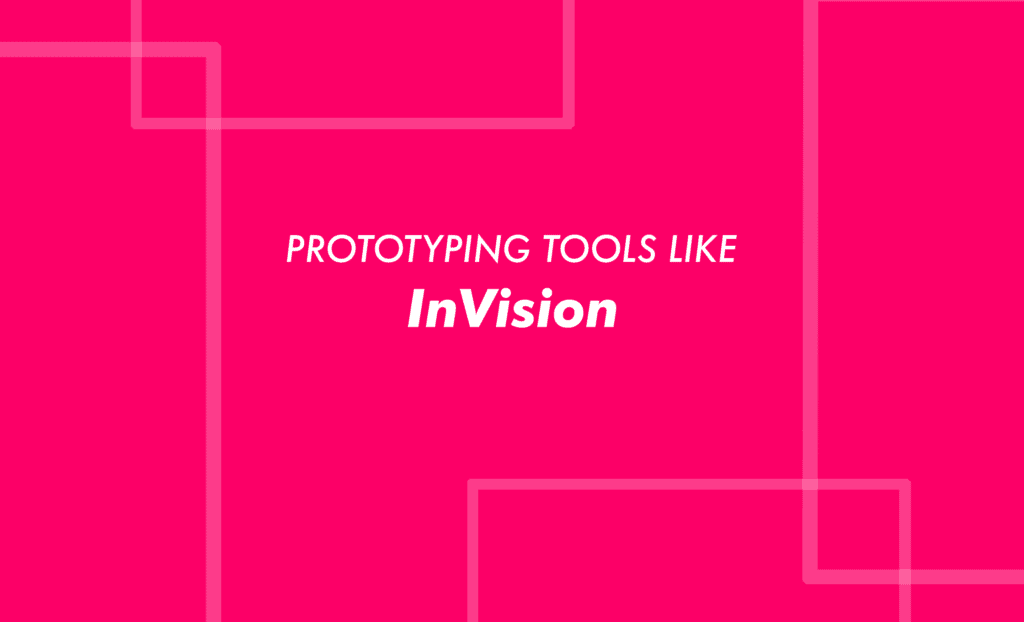 This article showcases some of the best InVision alternative tools available today for modern UX designers looking for the right prototyping tools that will give them an edge in terms of speed, agility, and teamwork.
Mockitt from Wondershare is another cloud-based utility but very different from InVision, which makes it the perfect InVision alternative if you're looking to switch. The main difference is that Mockitt is not just a prototyping tool but also a design and user flow utility.
Moreover, the interface is intuitive and easy to navigate, and the platform comes with a rich repository of resources in the form of asset libraries, reusable templates, platform-specific UI kits, and robust design systems.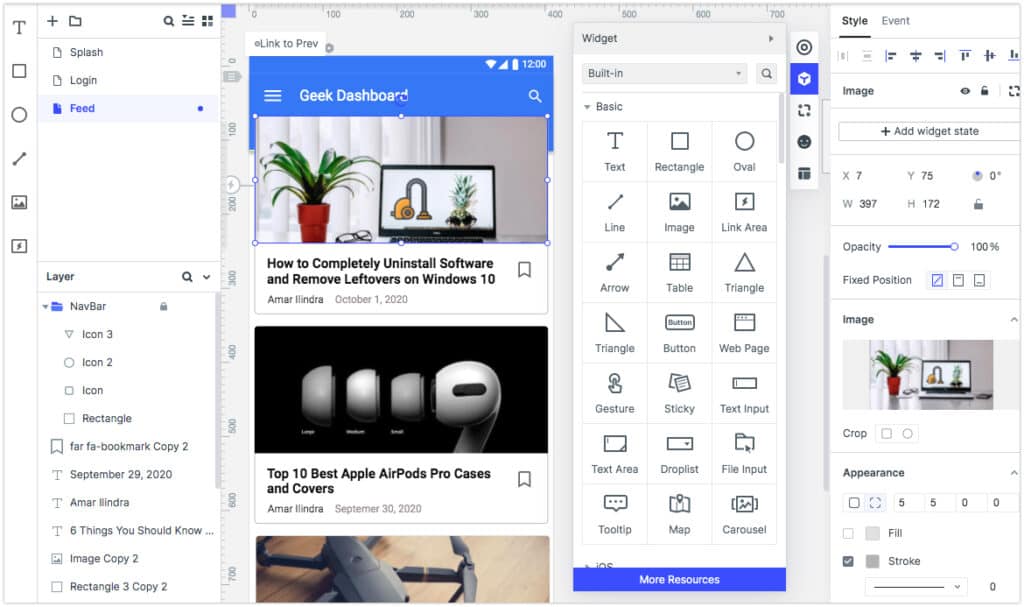 Wondershare Mockitt is also priced just right for smaller teams and is a great alternative for InVision but also for a lot of other expensive design tools such as Adobe XD. As a collaborative web application, Mockitt offers a range of features that match all the top products in this segment. Let's take a quick look at what you get with Wondershare Mockitt and also read our detailed Mockitt review.
Features
Hundreds of ready-to-use components and widgets
A new design tool for vector drawings that supports Boolean, Bezier, and other operations
Flowcharting tools to create simple or complex user flows that are easy to follow
Rapid prototyping with drag-and-drop actions
Robust commenting, review, and feedback systems that work in real-time
Easy sharing of designs with secure and attribute-controllable permissions and other parameters
Co-editing of designs in the Enterprise Workspace — invite other designers and stakeholders to collaborate on a design with real-time co-editing, commenting, and other features
Developers can come in and inspect code and download asset information without the intervention of the designer, which streamlines the developer handoff process

A secure platform protected by enterprise-grade security and authentication features as well as permission-based and role-based access
Price
Mockitt is available as a free-forever tool with a limit of 3 projects and 10 screens each. A watermark will be applied to PDF and PNG downloads.
Paid plans are available at $69 per year for Professional and $99 per year for Enterprise
2. Moqups
Another useful InVision alternative is Moqups. As the name suggests, it can be used to create wireframes and mockups, but it can also be used for prototyping. The features aren't as extensive as Mockitt but it does allow users to create interactive prototypes; moreover, Moqups comes with an expansive library of assets that are ready to deploy in your designs. It also features real-time commenting on collaborative projects, which helps streamline the design process and gain consensus quickly.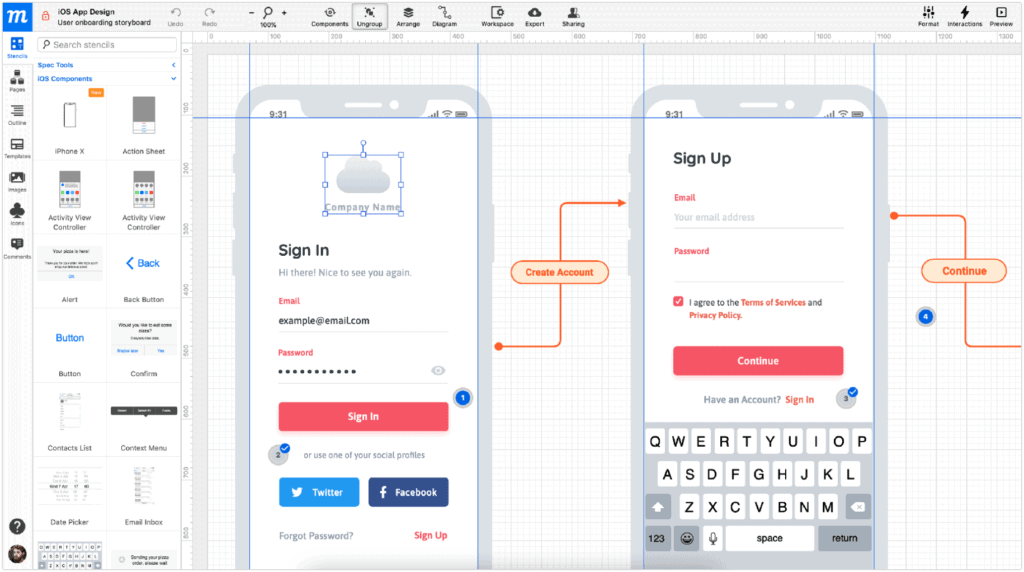 Moqups also comes with a range of specific tools and templates such as a flowchart maker, UML diagram tool, MindMap templates, and more. One of the most attractive features is the intuitive UI, which makes it easy for new designers to switch over from InVision and other platforms. It is also hosted on the cloud, making it an ideal tool for collaborative design.
Features
Design libraries with thousands of components
Confluence and Jira integrations
Real-time commenting
Annotations and other markup tools
Drag-and-drop design functionality
Rapid prototyping
Price
The free plan is limited to 1 project with a 5MB storage limit.
Paid plans are available on monthly and annual billing.
Monthly: $23 per month for up to 3 users | $69 per month for unlimited users

Annual: $192 per year for up to 3 users | $588 per year for unlimited users
3. Adobe XD
Adobe XD is a designer's dream because it integrates with image tools like Photoshop and Illustrator. However, as a standalone prototyping tool, it is not very collaborative in nature unless you upload your designs to Document Cloud. Once they're uploaded, you can then invite others to co-edit, comment and collaborate.
Adobe XD is a bit complex to use if you're not familiar with it, and not as intuitive as some of the other platforms like Mockitt or Moqups. Nevertheless, being bundled with other Creative Cloud apps makes it a natural choice for designers.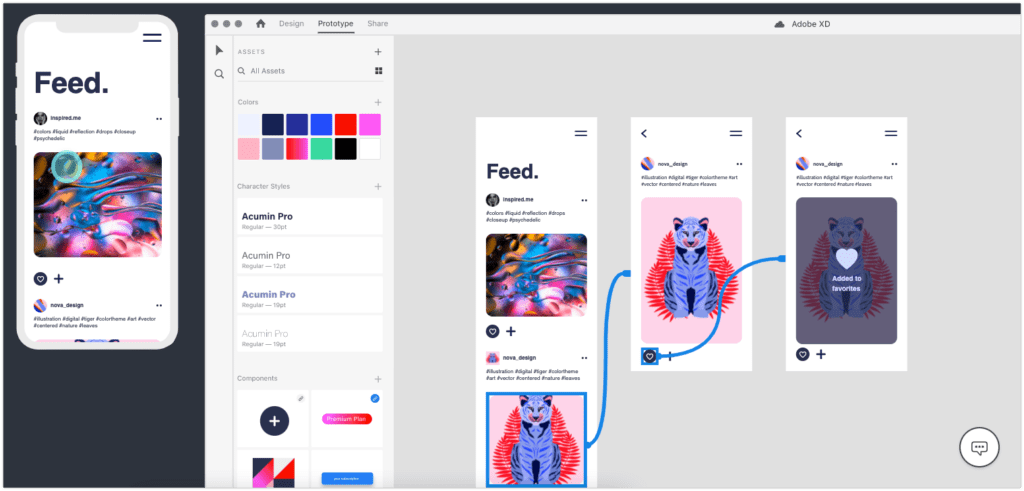 The major advantage of Adobe XD is the vast community that supports it. Even though customer service is known to be one of the drawbacks of using Adobe products, the community regularly contributes valuable information on troubleshooting and other areas. Adobe XD is also considerably more expensive than Mockitt.
Features
Ideal for wireframes and mockups
Prototype Mode for prototyping your designs
Extensive asset library of components
Co-editing for cloud documents and designs
Easy prototyping with transition options
Global commenting for cloud documents and designs
3D designs to make your prototypes pop
Price
Starter app is free but with limitations
Individual Plan @ $9.99 a month per user
Team Plan @ $22.99 a month per user
4. Balsamiq
Balsamiq is one of the oldest wireframing tools around. It now comes as a standalone application or a cloud-based utility. You can create complex wireframes and then prototype them into clickable or 'click-through' wireframes that are interactive. The advantage of using Balsamiq for prototyping is that the design element doesn't come in the way of the process flows, often making it easier to evaluate the functionality of a product as opposed to the overlaid esthetics.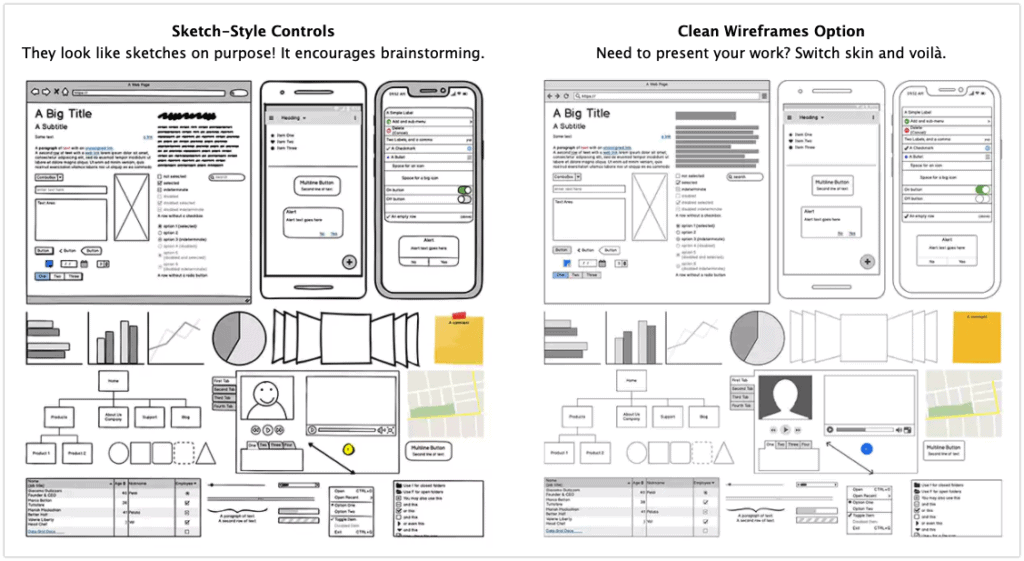 Since this tool has been around for a long time, it has evolved into a feature-rich product and a solid alternative to InVision in terms of prototyping wireframes. It comes with extensive wireframing tools, lots of interactive elements, and an easy-to-use interface. The cloud version offers some additional features like easy collaboration, commenting, and sharing.
Features
Users can work offline or online
Drag-and-drop and Quick Add features for quick wireframing
Click-through prototypes can be created by linking
Wide range of UI components for wireframing
Import and export features
Collaborate on the cloud version
Price
Desktop version starts at $89 per user with a 30-day free trial.
Cloud version starts at $90 a year for 2 projects with unlimited users.
5. Axure RP
Axure RP is another great InVision alternative desktop app for Mac and Windows. This tool is meant for advanced prototyping and comes with a range of high-end features such as conditional logic, interaction events, dynamic components, fillable form elements, etc.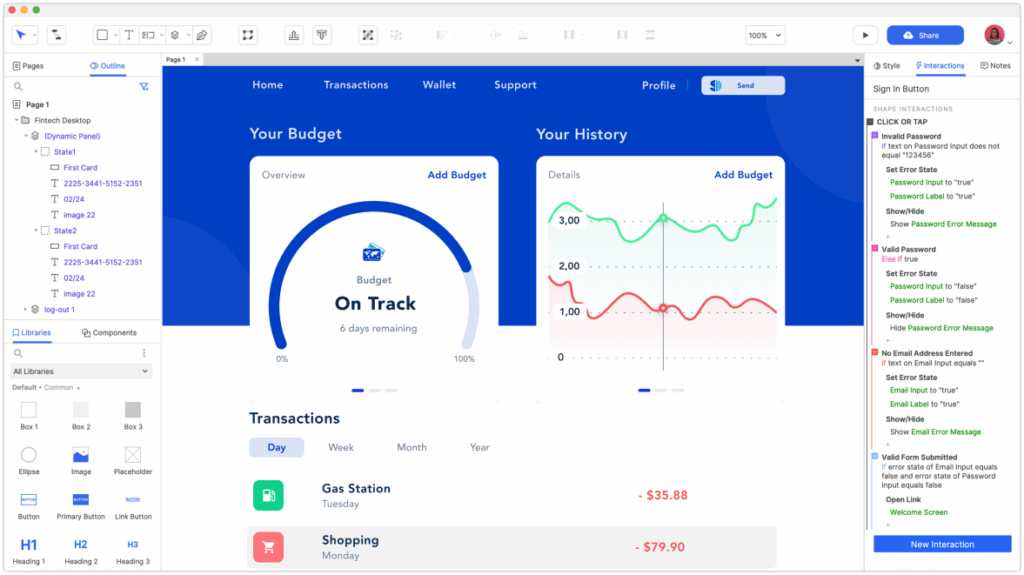 Much of the appeal for Axure RP comes from its collaborative nature. Users can easily share their designs and prototypes to get quick feedback and approval, thereby cutting wait times to near zero. Axure RP allows online previews and offline sharing as well.
Features
Extensive design tools for wireframes, mockups, and hi-fidelity designs
Easy prototyping with advanced capabilities
Axure Cloud offers a collaborative environment with extensive sharing and commenting tools
Automated redlines with CSS and image export options
Import from Sketch, Figma, etc. and prototype in Axure
Options for on-prem and cloud deployment
Check-out and check-in features in the Team version for a hybrid offline/online experience
Integration with Slack, Teams, Jira, Confluence, and other team collaboration platforms
Price
Axure RP Pro @ $300 per year or billed monthly at $29 per month per user

Axure RP Team @ $504 per year or billed monthly at $49 per month per user
Picking the right InVision alternative tool
These 5 powerful prototyping tools are all great InVision alternatives. Each of them brings something special to your UI/UX design team but all of them are highly collaborative and versatile. However, your decision may be based on specific considerations such as pricing, collaboration tools, co-editing, real-time commenting, secure sharing, etc.
Our pick will be Wondershare Mockitt since it ticks all the right boxes. Not only is it the most affordable InVision alternative but it is also the most versatile cloud solution for all your designing and prototyping needs.
Mockitt is as intuitive as it is affordable and comes with the full range of design components, templates, and other assets that make the design process flow smoothly from ideation and user flows all the way to sharing, commenting, and the final handoff to the development team.
In addition, there are new features constantly being added, such as the recent flowchart (user flow) tool and the design tool for vector drawings. So why compromise when the best value can be yours at a fraction of what other platforms like InVision will cost you?