The new-age technology era has redefined the way we interact and make use of the internet with being connected almost all the time. Everything is fun and cool until we come across unwanted viruses or threats through suspicious mail or websites. These things might compromise the precious data on our computers making them more vulnerable to hackers.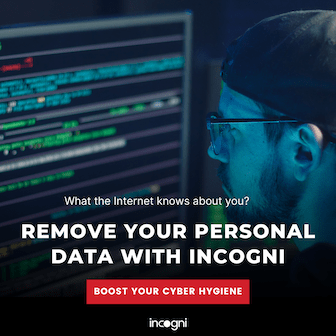 Initially, you might have installed antivirus protection software on your devices, and it's a good start in making a secure environment. However, that isn't enough for keeping your data inside the computer secure. Have you ever thought about the data that leaves the device? Yes, the data that gets away from our devices and goes on to the internet might have less to no protection.
In these situations, using the best internet security suites does a great job of keeping all your devices protected. The antivirus software that are in use for a long time only works to a certain extent in protecting your system from malware. These latest editions of internet security suites provide greater protection against newer threats along with additional features.
The internet security suites with its premium plans can feature options like a password manager, rescue disks, and bundled VPN. The suite will even tag along secure file vaults for protecting sensitive data and a secure browser for making online shopping and payments.
In this article, we'll briefly discuss and show you the best internet security suite software available to provide ultimate protection from any attacks.
What is Internet Security Suite?
Internet Security Suite is known for maintaining protection while browsing through the internet or making any kind of activity on the web. The main objective of Internet Security and its complete Suites is to safeguard users from many kinds of threats. The kind of threats encountered by users includes hacking, phishing, malware or malvertising, ransomware, botnets, Wi-Fi threats, and more.
These suites made for internet security even come with parental control software, webcam protection as well as two-way firewalls for extra protection. The best part is you can secure up to 10 devices at a time and protect your family from any kind of malware.
10 Best Internet Security Suites for Ultimate Protection
Product
Price
Supported Devices
Features
SurfShark One
$12.95/month

Windows
Mac
Linux
iOS
Android

VPN
Antivirus
Private search engine
Breach detection alert tool

Get Now
Norton 360
$99.99/year

Identity protection
Online Privacy
Virus removal
Malware protection
Cloud backup
Safe web and search
Smart firewall
Webcam security

Get Now
Bitdefender Internet Security
$39.99/year

Antivirus protection
Spam filter
Password manager
Firewall
Parental controls
VPN (200MB per day)
Webcam and microphone protection

Get Now
McAfee
$39.99/year (for 1 device)

Windows
Mac
iOS
Android
Chromebooks
ARM-based laptops

Malware protection
Parental controls
File encryption
File shredding
Firewall
Dark web monitoring
VPN (with unlimited data bandwidth and support for up to 5 devices)

Get Now
Kaspersky Internet Security
$39.99/year (for 1 device)

Antivirus defense
Real-time antivirus and anti-malware protection
Three-layer defense engine
Anti-hacking protection
Webcam protection
Safe money transactions
Free VPN (with a daily limit of 300MB)

Get Now
Avast One Internet Security
$59.99/year (for 1 device)

Advanced antivirus and anti-malware protection
Ransomware protection
Firewall protection
Real Site DNS hijack protection
Webcam protection
Anti-spam and anti-phishing protection
VPN (with limited data usage)
Password manager
File shredder

Get Now
Trend Micro Maximum Security
$99.95/year (for 5 devices)

Antivirus defense
Ransomware protection
Phishing protection
Advanced AI learning technology
Email fraud protection
Parental controls
Password manager
Secure file vault

Get Now
ESET Smart Security Premium
$59.99/year (for 1 device)

Antivirus defense
Real-time antivirus and anti-malware protection
Anti-phishing protection
Anti-spam protection
Firewall protection
Banking and payment protection
Password manager
Webcam protection
Home network protection
Anti-theft protection

Get Now
Avira
$57.99/year (for 5 devices)

Antivirus defense
Real-time antivirus and anti-malware protection
Phishing and ransomware protection
Safe browsing with VPN (no limit on bandwidth and server selection)
Password manager with advanced security report
System optimization with HyperBoost feature
Automatic scanning for security patches with Software Updater Pro

Get Now
Webroot
$29.99/year

Real-time antivirus and anti-malware protection
Identity Theft Protection
Mobile Security
Webcam protection
Anti-phishing protection
Password management
Clean-up service
Web filtering

Get Now
1. SurfShark One
SurfShark as software is popularly known for its VPN services that provide excellent speeds and wide location options. The same brand has brought their SurfShark One – a bundle pack that includes a collection of products all-in-one place. For starters, the package contains VPN, Antivirus, a private search engine, and an alert tool for breach detection.
Their VPN network has a wide selection of up to 3200+ servers across the world that helps you bypass any restrictions while browsing the internet. The application has class-leading protocols as it uses AES-256-GCM encryption. The encryption works quickly and has strong protection as it's impossible to decrypt by anyone.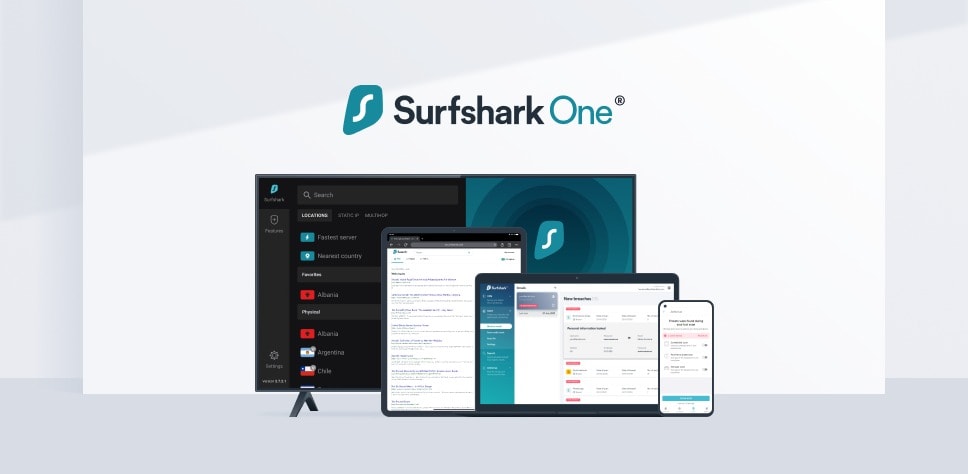 The VPN can bypass any kind of censorship and block quite easily with the help of changing the location and IP address swiftly. Moreover, you can have a safe browsing experience while connected to any public Wi-Fi with the security of an encrypted VPN for the protection of data. SurfShark has transparent price plans and has the same prices at all locations, unlike others.
The Antivirus with SurfShark One can scan your devices for any kind of malware and threats with full and quick scans. The program can schedule scans as per your preference and you exclude specific files from scanning. The real-time protection provided along with the application can keep you and your device from any kind of malware.
The search engine on SurfShark One helps you browse through organic search results with no influence from previously searched keywords and history. The Alert feature on the SurfShark One program will monitor your data and intimate the user. The feature can alert you if there's any compromise of your email, credit card information, or any kind of breach.
Pros
Exceptional Privacy and Security
Feature Loaded
Best VPN service with great speeds and server network
Support for multiple devices and no limit for connections
Cons
Available in a single language – English
Need some polish with some of the Antivirus features
2. Norton 360
Norton 360 doesn't need an introduction as it's a pioneer in the world of internet security. It's one of the top internet security suites that provide the best online security for devices. Norton features identity protection, online privacy, and all-in-one protection. The brand has a good reputation for providing excellent protection against spyware, cyber threats, viruses, and malware.
The software has now stepped up its game and started giving complete protection for the users that browse a lot through the internet. The services for internet protection on the Norton software would include Virus Removal, Malware Protection, Cloud Backup, Safe Web, Safe Search, Smart Firewall, and many more.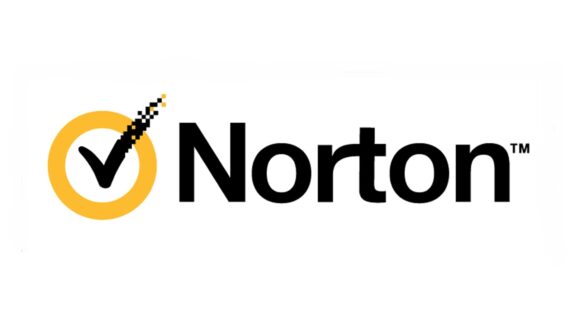 However, Norton offers security services in different types of products, such as  Norton AntiVirus Plus, Norton 360 Deluxe, and Norton 360 for Gamers. Norton 360 with LifeLock Select, LifeLock Ultimate Plus, and Norton Secure VPN.
The Norton 360 with LifeLock Ultimate Plus is the most sought-after product in the line-up of internet security suites from Norton. The package will provide the users with the protection required from malware, a dedicated firewall, and webcam security. The package has the advantage of installing on multiple devices which can make full protection to your close ones.
Pros
The parental control options provide a secure environment for the kids.
The password manager works flawlessly in securing your private keys.
The VPN on the software helps in browsing anonymously and avoiding trackers.
A user-friendly interface to easily have a glance at all the features.
Cons
The software is quite expensive in comparison to other antivirus products.
At times, the program can slow down the computer.
3. Bitdefender Internet Security
Bitdefender's standard antivirus software has a host of dedicated protection features for securing devices efficiently. The Internet Security package from the same is miles and leaps ahead of the standard product. The product has delivered satisfactory results to many users across the world in detecting viruses and protecting users from phishing.
In fact, Bitdefender Internet security comes with many intuitive features like spam filters, file shredding, and password management. It even comes with a hassle-free firewall system and a full-powered parental control system for extra layer protection for kids. You don't need to take any action manually as the AutoPilot system on the Bitdefender does all the job.
There's this VPN feature available on the software that has a cap of 200MB per day and gives access to only a select few servers. If you need to make more out of the VPN services on Bitdefender, you can opt for an upgrade. There's even a dedicated webcam and microphone protection feature that works only on Windows systems.
The Premium Security package of Bitdefender has good malware detection and protection along with a simple interface. The software shines at a few scenarios like ransomware rollbacks and a web browser for secure online banking shipping. It's one of the best internet security software that a user can check out for a safer and tension-free browsing experience.
Pros
Minimal impact on the system that uses fewer resources
A user-friendly and simple-to-use interface with less complicated options.
Advanced security features like the firewall, anti-spam, and parental controls.
Support for multiple devices for up to 5 systems on a single license.
Cons
At times, the program can take a toll on the performance of low-end spec systems.
Limited access to VPN features
The support for the macOS system feels a bit lacking when compared to Windows.
Get Bitdefender Internet Security
4. McAfee
McAfee works as a complete family protector with its support for multiple devices in your household. The diversified support for systems such as Windows, macOS, Android, and iOS makes it the most preferred product for total household protection. That's not it as McAfee even works without any hiccups on Chromebooks, or ARM-based laptops.
The VPN provided by McAfee has no limits or cap on data bandwidth, unlike other security suite products in the list. The different packages provided by McAfee offer a variety of features but stick with basic dark web monitoring on all plans. The higher packages of McAfee products offer complete identity theft detection similar to Norton's software.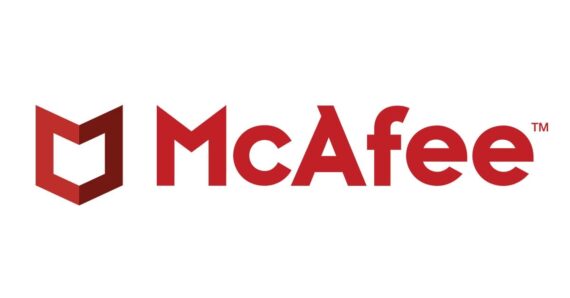 The package along with all the internet security perks doesn't skim on its malware protection and provides the best security against threats and viruses. Besides, the internet security of McAfee includes features like Safe Kids parental controls, file encryption, file shredding, and a firewall. The VPN service on the suite gives access to up to 5 devices with unlimited data bandwidth.
There are some drawbacks too as the McAfee suite doesn't offer few features like VPN or parental controls on macOS devices. Moreover, the software doesn't provide webcam protection or a dedicated browser to browse safely. McAfee is the best internet security suite although, with a few drawbacks, it's a value-added package for the pricing.
Pros
A high-quality spam filter
VPN integrated seamlessly into the suite
Value for money
Cons
Minimal protection from malware, when compared to other internet suites
Fewer features on the macOS devices
5. Kaspersky Internet Security
The Kaspersky Internet Security as a platform gives users a protected space from all kinds of cyber threats. The internet protection suite from the company provides features like free VPN, webcam protection, safe money transactions, and many more. The malware protection options of Kaspersky include antivirus defense and high-tech protection from attacks.
Kaspersky's Internet security takes up a good amount of storage and resources on the system. The software requires a free space of 2.7 GB and basic requirements like a 1 GHz processor and 2 GB of RAM on the system to run smoothly. The interface of the protection provider is feature-rich along with robust security.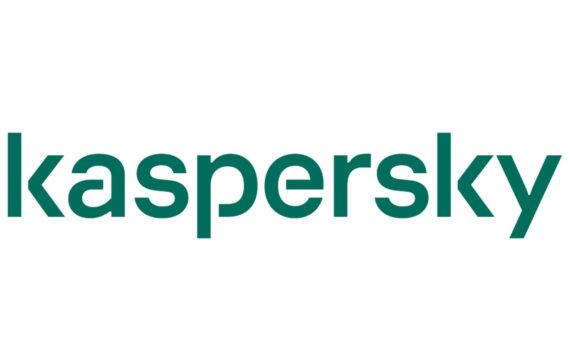 The feature list of the Kaspersky Internet Suite includes a three-layer defense engine that helps guard and fights against different threats. The engine takes charge and protects the system from cyber threats like spy apps, crypto lockers, ransomware, and malicious viruses. Speaking of the VPN, the software provides 300MB of the daily limit for browsing securely and anonymously.
The real-time antivirus and anti-malware processes on the suite will prevent threats like rogues and botnets while attacking. Similarly, the anti-hacking feature on the suite will protect the users from hackers that try to steal and infiltrate the data. All the features have a major role in keeping away the users from threats like keyloggers, adware, and spear phishing.
The internet security services from Kaspersky have webcam protection that lets you have a safe space without someone taking over your visuals. In the same way, the software comes with online protection for payments that will protect your credit card and bank transaction details from a data breach.
Pros
The best Antivirus and Malware protection in the industry
An intuitive and simple interface without any external pop-up windows.
The detection and prevention of threats happen in a faster instance of time.
Cons
The suite will consume a lot of space and memory on the system
There are no immediate solutions for Data Loss Prevention
Get Kaspersky Internet Security
6. Avast One Internet Security
The Avast One Internet security package has a unique approach to its interface that features colored menus and doodles all over. Just don't mistake about its appearance, as the security suite has the most rated performance in terms of detection and prevention of malware. The software tool has a high reputation for faster full scans and quick scans on the system.
In situations like ransomware attacks or any malware that interferes with Windows, Avast scans at the time of booting and quarantines the threats. The tool will achieve this by restricting the unauthorized file changes made by the ransomware. The antivirus on Avast does a decent job and next comes the VPN. Avast with its VPN services instills a mediocre browsing experience with limitations.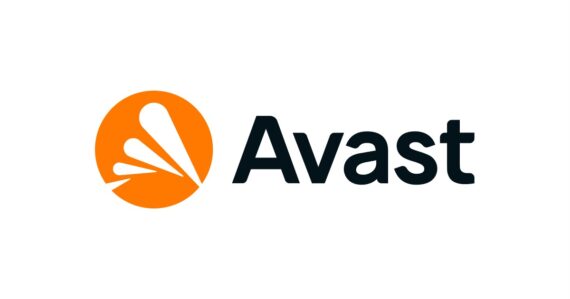 Avast One tool can make the appropriate actions in protecting sensitive documents from other user accounts on the same system. Additionally, the tool has the ability to prevent unreliable programs from accessing the webcam or checking passwords in a data breach. In the paid version, the tool provides few performance enhancement options in comparison to the free version.
The Avast One program is one tool that works great with macOS systems when compared to other security tools on the list. The features seamlessly blend in with the Windows version providing protection from ransomware and enhancing performance. Moreover, macOS users have the anti-tracker feature which Windows users lack.
Pros
The Antivirus has great overall reviews and lab scores
No bandwidth limits on VPN
Support for Windows, macOS, iOS, and Android
Enhancements with performance and more privacy
Cons
Limited protection on mobile versions
Less to no difference in features on paid and free versions
Slight issues in blocking URLs that have malicious threats
Get Avast One Internet Security
7. Trend Micro Maximum Security
Trend Micro is a flagship security suite that provides a premium experience and total protection. The toll has a polished and user-friendly interface that has exceptional protection from all kinds of malware threats. The software has a high rank from many of the independent testing labs in providing quick solutions and blocking viruses.
The software from Trend Micro provides multi-layered ransomware defense that runs all the time while browsing detecting and protecting from attacks. There's a first-class URL filtering that works flawlessly for a safe browsing experience and a strong defense against all kinds of threats. However, the tool misses out on basic features like virus scan options, unlike others.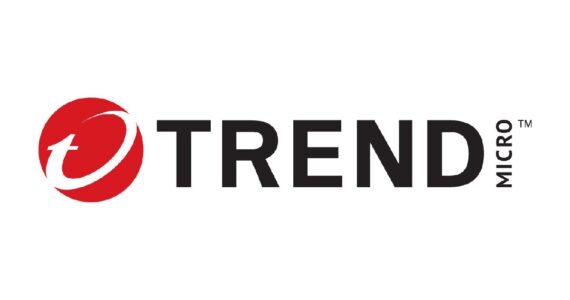 The Maximum Security plan of Trend Micro includes features like parental controls, social media privacy, and PC maintenance tools. As a protection aid, there are value-added options like data theft prevention measures, a secure vault for storing sensitive files, and a password manager. Users can even try out a 30-day trial before purchasing the Maximum security version of the tool.
There's an ID protection feature that specifically monitors the dark web for your data and can be accessed only through mobiles. The malware engine that runs the tool does little to no impact on the system and keeps the performance at a stable pace. Meanwhile, the tool might use up a good amount of resources while taking a full scan of threats on the system.
Pros
Excellent protection from viruses and threats.
The secure browsing and management of passwords.
Scans made on the dark web for ID protection.
Cons
Use of more resources while full scans lead to slow performance.
Few tests made will show false positives at times.
Get Trend Micro Maximum Security
8. ESET Smart Security Premium
ESET Antivirus program is a widely popular name in the security industry mostly in European countries. The antivirus program with its top pack of Smart Security Premium Suite works fast, and efficiently with less resource usage. However, the premium lacks features like VPN services, identity protection, and a backup software option.
The virus protection aid comes with other features like parental controls, password manager, anti-theft protection, and dedicated webcam protection. Additionally, the software tool even features a secure browser as well as home-network-management software. Excerpt for the lack of VPN, the ESET protection tool has good credibility in protecting systems and users from all kinds of threats.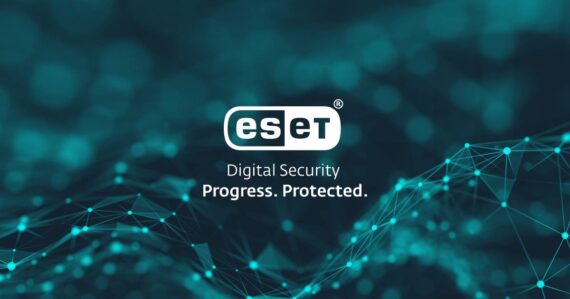 The support for all the operating systems which includes Linux, Windows, and iOS is a major plus point for the tool. On the Windows system, the tool has a good rank in a lab test, and on Linux, ESET makes a great impact with its protection. Meanwhile, the iOS version of the internet security suite from ESET doesn't feature parental controls.
The notable features provided by the tool include firewall and banking protection while making shopping transactions. The antivirus tool provided on the suite may sometimes don't fully satisfy with its results. But the tool with its protection against malicious popups and fraudulent websites makes its mark as the best internet security suite.
Pros
Performs well and gained good scores in the lab.
Less to no impact on the performance.
Home network security scanner.
Anti-theft feature for laptops.
Cons
Limited Parental control.
Less score with malware protection.
The pro version for macOS has no significant upgrade to the free version.
Get ESET Smart Security Premium
9. Avira
Avira as a security product arrives as a relatively new internet protection suite in the antivirus software space. The suite has a good score with lab tests made in regards to protection and safe-keeping of the data from a breach. The best part of Avira is the no limit on bandwidth and server selection while browsing the internet using its VPN services.
The System Speedup Pro with HyperBoost feature on the software looks out for tuning the performance. Whereas, the Software Updater Pro feature aids in automatically scanning for the required security patches. Coming to Password Manager Pro, the tool provides an advanced security report which is not present on the free version of Avira.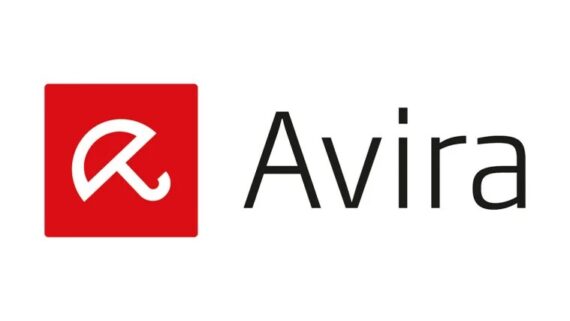 Android users need to install three additional apps like Antivirus Security Pro, Phantom VPN Pro, and Password Manager Pro. On iOS, Avira takes charge in terms of overall protection, privacy, and performance but doesn't work with malware. Similar to Android, iOS users need to download the Password Manager and VPN for taking full advantage of the software.
Pros
All the advanced features come in a bundled pack.
Support for Windows, macOS, Android, and iOS devices.
No limit on the VPN services
Tops all of the lab test scores in protection against viruses.
Cons
Dark Web monitoring doesn't work all the time
Doesn't work effectively in stopping malware-hosting URLs.
10. Webroot
The Webroot tool tops as one of the best internet security suites on the list that protects the device on any network. It takes all the countermeasures in maintaining a safe and secure browsing experience for the users. The tool comes web filtering feature that lets the tool scan for malicious threats while browsing through suspicious websites.
The tool offers users other features like Identity Theft Protection, real-time anti-phishing, password management, and mobile security. One of the advanced features loaded on the tool is the clean-up service. The cleanup tool provided by the Internet security suite removes the web browsing history, cache files, and online activity for improved performance.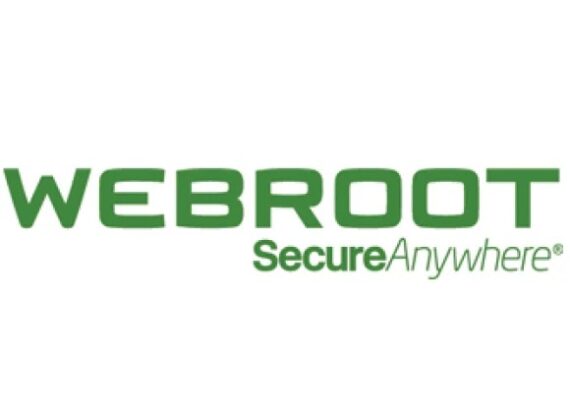 Webroot has the ability to scan threats in less time period and even proves to be 6 times faster than the competitors. The suite offers 25GB of hosted storage for the users to system backup or sync the files. However, the tool doesn't come with features like parental control and spam filtering. Webroot brings a few simple tuneup tools and a collection of features that can come in handy.
Pros
A great experience in terms of protection from viruses
25GB of hosted space for syncing and backup
Third-party password manager
Fast scanning of threats
Cons
The firewall doesn't work a few times
Support for Android should be slightly better
The backup option is not available for macOS and Android
Verdict
Each internet security suite has its own set of features and methods of working. Not all of the features that are provided with the internet security suites might be of huge advantage for everyone. The choice totally depends on the individual, as if you are looking for a tool that keeps a tab on your kid's browsing time. You can check out tools that emphasize more on parental controls.
Similarly, if you make a lot of banking-related transactions on your system and want some protection from data breaches and attacks. You can select one of the internet security suites from the list that stresses the secure browsing and detection of malicious URLs. In our testing, the SurfShark One has proven to have better security features and goes as the best internet security suite with its advanced VPN options.
Frequently Asked Questions
Do I require both Anti-Virus and Internet Security?
The choice totally depends on the preferences you have while using your system. If you tend to browse through a lot of websites and make banking-related work more often. You should definitely go for the best internet security suites for better protection of your online presence.
Which Security Suite Covers Smartphones for Protection?
Most of the security suites have support for iOS and Android smartphone for protection these days. However, you can check out the SurfShark One internet security suite for advanced VPN browsing and protection from web-based virus threats.
Which is the main aspect to look out for before purchasing an Internet Security Suite?
You need to thoroughly check for the protection-related features that the suite provides to the device. An internet security suite with an encrypted VPN option should be one of the features that you can check out for minimum protection.