Gamers tend to choose a good variety of products to improve their skillset and gaming experience. As a part of a good gaming PC, a gamer tends to focus primarily on devices such as keyboard and mouse. However, a mouse leans more towards the priority for gamers. As a result, they look for a good gaming mouse with side buttons.
A good gaming mouse comes customizable with many programmable buttons to ease things while playing on your computer. Side buttons in a gaming mouse can be programmed to perform specific actions. Some may use it for jumping, weapon switching, and the choices are enormous.
If you're in the market looking for the best gaming mouse with side buttons, you're in the right place. We've curated a list of such mice which may suit your needs accordingly.
Here are the best gaming mice with side buttons available in the market out there.
Best Gaming Mice with Side Buttons in 2023
It's hard to find a perfect gaming mouse when there are a lot out there in the market. Considering their price, customizations, you're bound to get confused.
So we did the tiresome job for you and sorted out the best gaming mice in the market. Here are the best gaming mice with side buttons in the market right now:
1. Logitech G502 Hero
Logitech has got its popularity for the wide range of mouse collections they have. One such mouse in their lineup is the Logitech G502 Hero gaming mouse.
Logitech G502 Hero is a great performing mouse if you have a considerable budget below $50. It comes with a max DPI of 25,600 DPI without any smoothing, filtering, or acceleration, for that sake.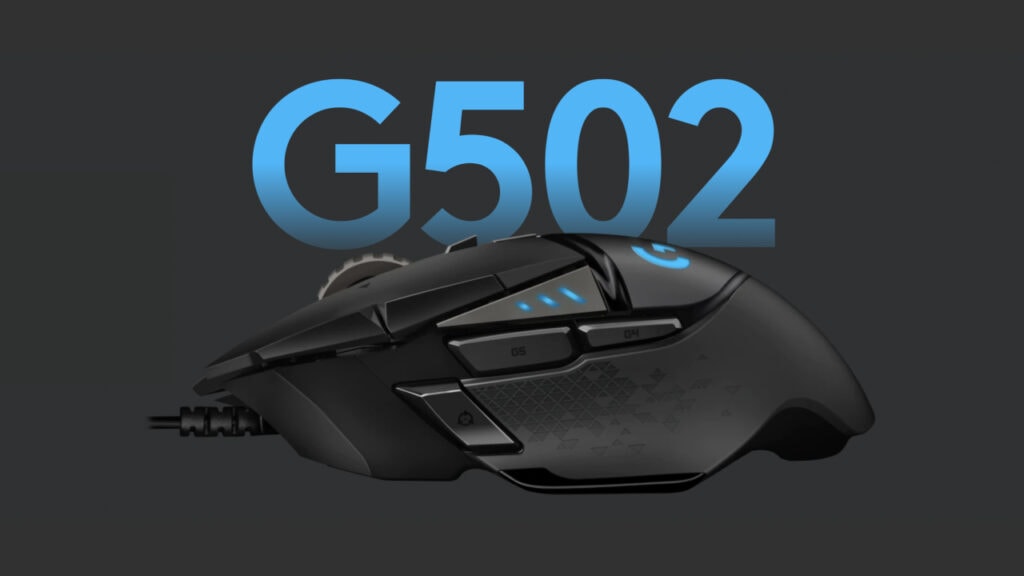 Given that its weight is 128 grams, you can customize and add weight up to 18 grams. There are 11 customizable buttons available on this mouse with profiles option and are customizable with macros, commands, and more.
The best part about G502 Hero is that it lets you customize settings and save them onto the mouse's onboard memory and use it on any PC you want without the need to install the driver software. If you're a fan of League of Legends, the Logitech G502 Hero comes in a unique League of Legends skin.
In addition to all these, you get the programmable RGB lighting option and can tension the mechanical switches as you prefer.
2. Razer DeathAdder v2 Pro
After Logitech, another manufacturer that makes the best mice is Razer. Razer's DeathAdder lineup is one of the best examples to mention the same. The Razer DeathAdder v2 Pro on the DeathAdder series is the best in the class.
It comes with an ergonomic design and supports a maximum of 20,000 DPI. In addition, it auto-calibrates with the mouse pad reducing the cursor movements while drifting, landing the mouse, and lifting it.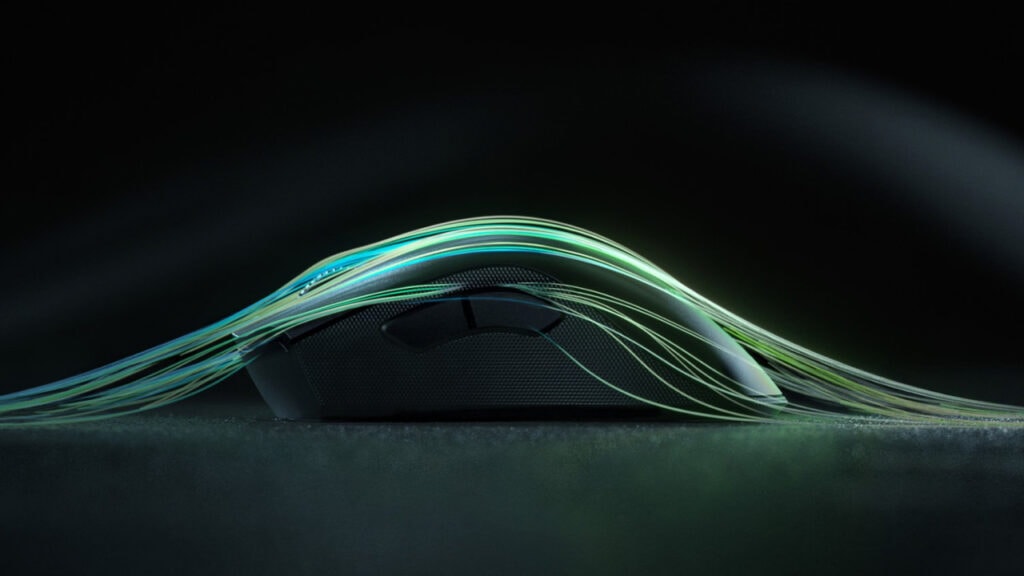 The Razer DeathAdder v2 Pro comes in both wired and wireless models. The wireless model offers 25% lower latency and interference to give you the most precise input.
There's also Chrome RGB Lighting support that comes with a choice of 16.8 Million colors. Furthermore, you can also sync the colors of your mouse to the gameplay, making it look more colorful.
The wireless model gives you 120 hours of battery life on a single charge without a low-latency mode. However, turning on the HyperSpeed Wireless mode for lower latency would give you 70 hours of battery life.
The DeathAdder v2 Pro weighs around 88 grams, which is around the lighter side. With onboard memory, it also saves up to five custom profiles on the mouse, and you can switch without the need for external software on other computers.
3. Corsair Nightsword RGB
Corsair is also known for making good gaming peripherals, and this is one of their best gaming mice from Corsair. As the name says, Corsair Nightsword is an RGB illuminated wired mouse. It has a custom PixArt PMW3391 sensor that supports a maximum DPI of up to 18,000 DPI.
The best part about Corsair Nightsword is that you can adjust the DPI settings in 1 DPI resolutions step instead of 100 compared to other mice.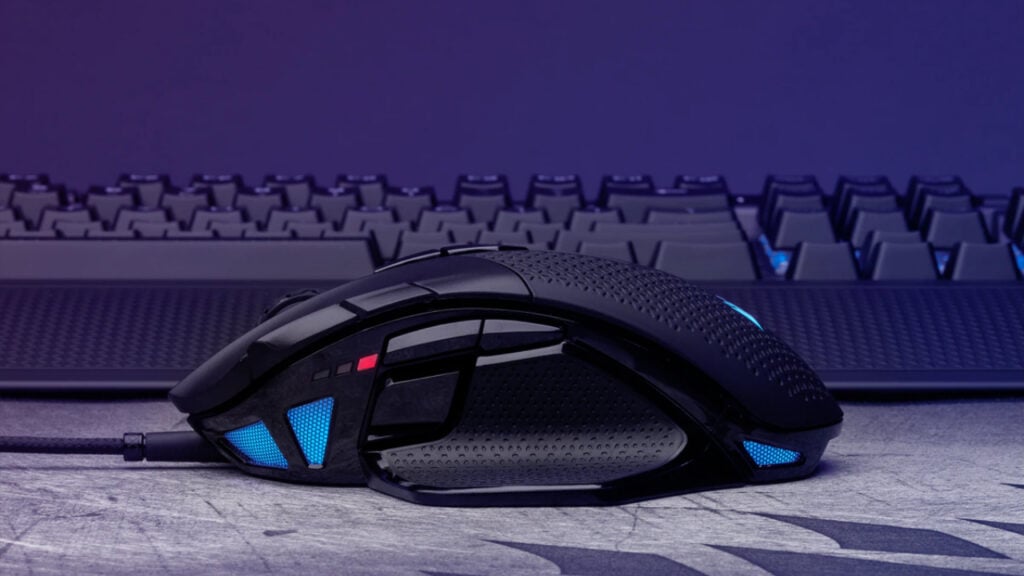 If you pair the Corsair Nightsword RGB with its exclusive software, it will automatically detect the center of gravity, letting you adjust the mouse's weight between 119 grams and 141 grams.
That said, the weight of this mouse is a little bit on the higher side. With that, you get 120 different and balance configurations to aid your performance.
It has a dotted design pattern, and the contoured shape lets the mouse fit perfectly in your hands, bringing a comfortable experience to your hands.
There are ten programmable buttons to have customizable macros and scripts. If you don't know, a professional streamer — Chris "Sacriel" Ball recommends it.
4. SteelSeries Rival 5
SteelSeries Rival 5 is an amazing lightweight budget gaming mouse with good features. This gaming mouse is perfect for different game genres like FPS, Battle Royale, MOBA, MMO, etc.
It comes with precise 1-to-1 tracking for the best possible precision while gaming.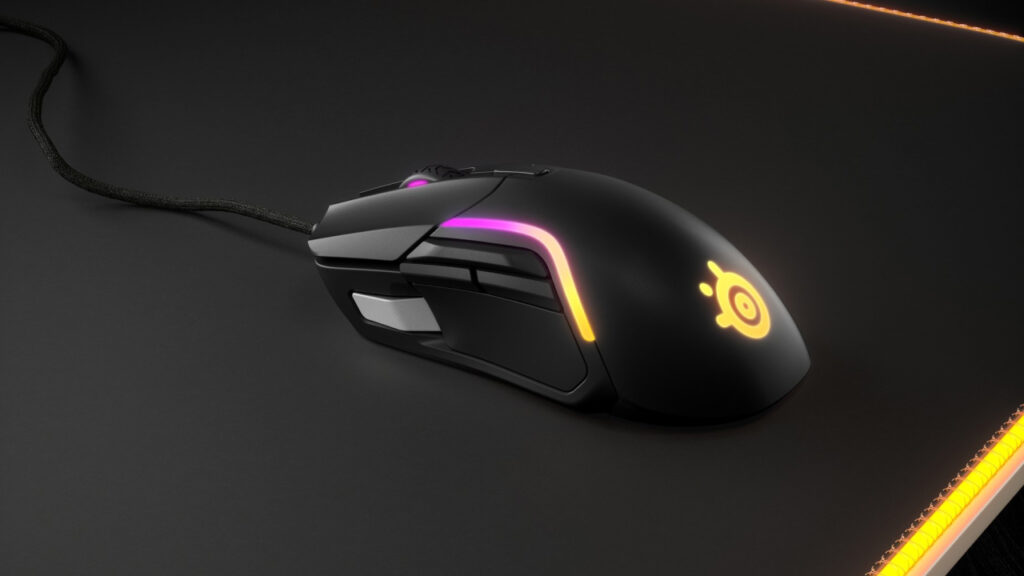 It comes with nine programmable buttons with additional five side buttons for quick actions. The design is ergonomic and compact, and the size brings down its weight to 85 grams.
However, the weight of this mouse is not customizable. It has IP54 water and dust resistance to protect it from accidental damages.
It's a wired mouse, and so the cable quality is quite good for the pricing. It comes with a microfibre mesh lightweight cable for better durability.
Similar to the other mice on this list, the SteelSeries Rival 5 comes with customizable RGB lighting. It's a great gaming mouse with side buttons, especially if you're on a tight budget.
5. Logitech G703 Lightspeed
Logitech G703 Lightspeed is another great gaming mouse from the house of Logitech, which is one of the best in its class.
It's another wireless addition from Logitech and comes with a Hero sensor that supports a maximum of 25,000 DPI. And you wouldn't experience any filtering, smoothing, or even acceleration.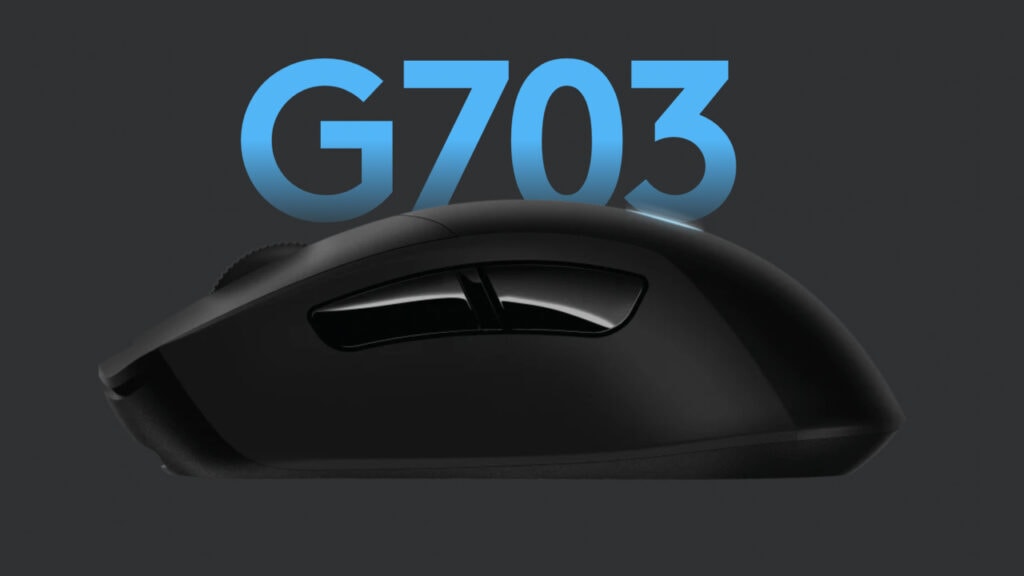 The G703 Lightspeed gaming mouse weighs only 95 grams and has a comfortable design with RGB lighting to make it look good.
You have the choice to add a weight of 10 grams, and it comes with six programmable buttons for custom macros and scripts. The buttons have a metal spring tensioning system that lets you trigger the left and right buttons with less force. You can also make the RGB lighting react to the audio you're playing on the computer.
Since it is a wireless mouse, you can expect 35 hours of battery life with continuous gameplay with RGB lighting turned on.
However, you can purchase the PowerPlay Wireless Charging system that can charge the G703 Lightspeed wirelessly while using it on the mousepad (PowerPlay Wireless Charging system). If you're looking for a compact gaming mouse with side buttons, this is the gaming mouse to get.
6. Razer Naga Pro
Razer Naga Pro is yet another excellent gaming mouse with side buttons from Razer. It is the best in the Naga lineup. Razer Naga Pro uses the Focus+ sensor that gives you a maximum of 20,000 DPI, and you can also adjust the DPI with one button.
Taking its specifications into account, you can probably use this for playing games in different genres like FPS, MOBA, MMO, etc.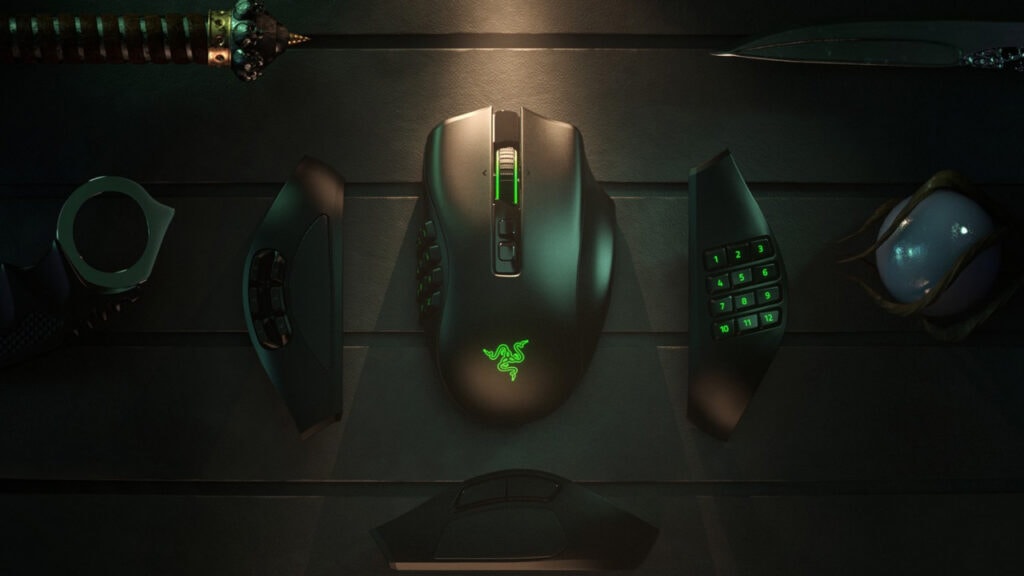 With the HyperSpeed Wireless technology, you can get up to 25% lower latency while playing. However, the battery life takes effect when using the low-latency mode.
Albeit, you still get 150 hours of battery life without HyperSpeed and 100 hours of battery life with HyperSpeed turned on. It also supports Chrome RGB lighting, which is a good addition.
Coming to side buttons, it comes with a modular side plate that you can swap. As a result, you can either go with 2, 6, or even 12-button configurations.
With 19 programmable keys, you can use your macros and scripts. Additionally, it has onboard memory, so you don't need to worry about your profile on another computer.
7. Redragon M908 Impact
Redragon also makes some good budget gaming mice with side buttons. The Redragon M908 Impact is one such product from them.
It comes with a Pixart PAW3327 sensor with a maximum of 12,400 DPI (adjustable at ±100 steps). Moreover, it has a 1000 Hz polling rate and a 30G acceleration.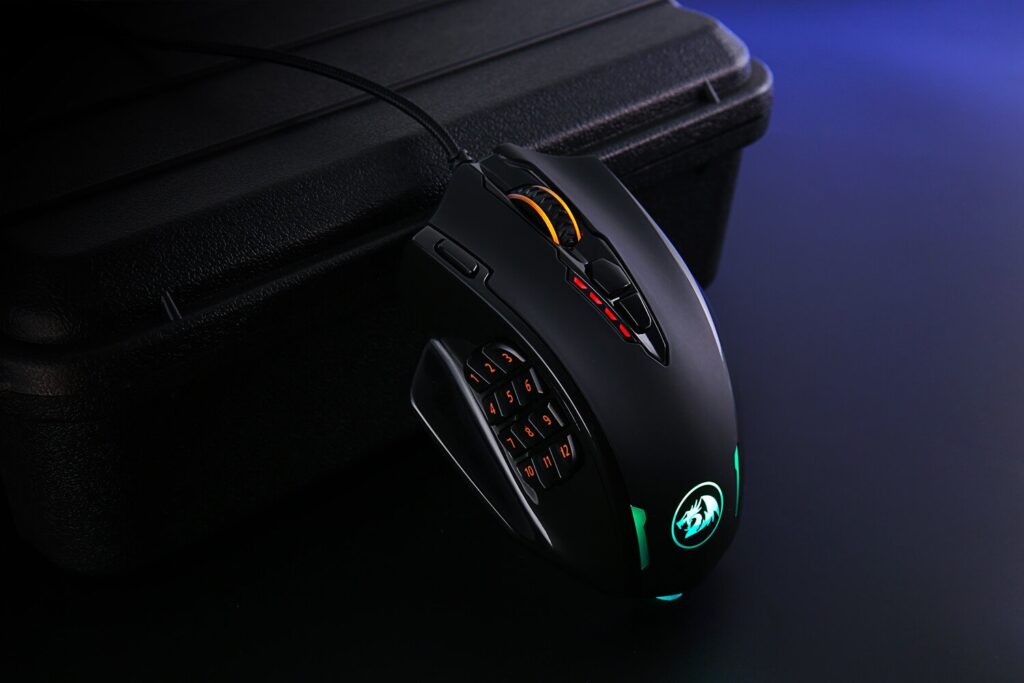 The design of this mouse is more robust and aggressive, which is best suited for hardcore gamers. Having that design, it is also ergonomic and fits great in your hands perfectly.
There's an LED RGB lighting on the mouse with 16.8 million colors. Also, the mouse weighs 155.8 grams without the adjustable weights. It comes with eight adjustable weights of 2.4 grams each, which takes it to 175 grams with all of them.
There are eight buttons on the mouse and 12 programmable side buttons, and you can customize them with your macros and scripts.
Since it is a wired mouse, you get a six feet braided cable with good durability. All these come at affordable pricing. If you're low on budget, you can go with this mouse.
8. VEGCOO C10 Wireless Mouse
If you are on a tight budget (like a meager budget), then the VEGCOO C10 Wireless could be a perfect gaming mouse with side buttons.
It has good tracking with a maximum DPI of 2400 and is switchable between 800, 1600, and 2400 DPI modes.
The design is quite ergonomic, and it looks more robust with all the RGB lighting. There are 7 RGB lights to compensate for the lighting on this gaming mouse.
Moreover, the right and left buttons make no noise while clicking, providing you with a silent experience. It's of medium size, and the excellent curvy design makes it easily fit into your hands.
Since it's a wireless mouse, it comes with a 600 mAh battery to recharge quickly. You don't need to worry that it'll run out of battery fast. It'll give you good battery life with a full charge. It goes into Sleep Mode when you're not using it, and you can awaken it by clicking on any button. It comes with two side buttons, and you can remap them to your liking.
Pick a Good Gaming Mice with Side Buttons for your Requirements
We hope this guide helped you in choosing the best gaming mouse with side buttons from the market. When there are many options in the market, it's hard to choose one of them. Choosing a gaming mouse with side buttons would be best, depending on your budget and features.
If you are a hardcore gamer with no budget constraints, Logitech G502 Hero or G703 Lightspeed should be your best bet. If you are just starting up, VEGCOO C10 should be your initial investment and gradually upgrade to Razer Naga Pro and Corsair Nightsword RGB.
With an increasing budget, you get more features, side buttons, and customizability. If you've got any questions or suggestions regarding our best hand-picked gaming mice in this list, you can mention them in the comments below. We'll try to answer them as much as possible.