With live streaming and Let's Play videos taking the world by storm, everyone seems to be recording themselves playing games these days. The basic requirements include a good gaming rig, but the software is equally important. If you don't have a good enough game screen recorder installed on your computer, then you are missing a key component of creating Let's Play videos. Worry not, we present you with a list of paid and free game recording softwares which helps you in recording your gameplay in high quality.
With these video game recorder apps or softwares, you can easily record and save your game along with commentary and upload them to video sharing websites like YouTube and Twitch. Though gamers don't spend time in editing the videoes, you can still check this list of video editors and best microphones if you prefer editing them before sharing it your readers.
Being said that, let's have a look at the simple yet powerful screen recorder softwares to record games while you play them.
List of Best Game Screen Recorder Software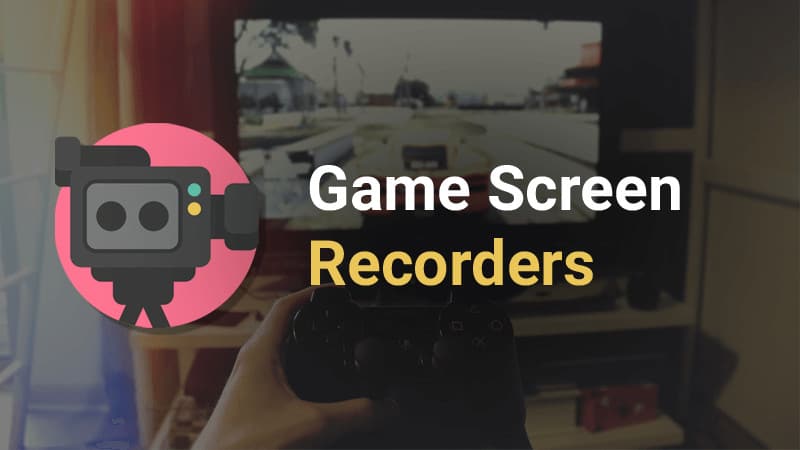 These game recording softwares will help you create high resolution and low size videos of your in-game footage without lag and limits.
1. Bandicam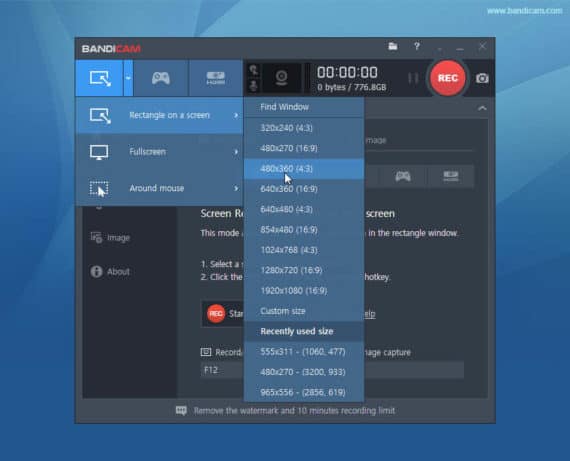 Bandicam is a very old screen recorder which is originally meant to record your computer screen to help you make tutorials or explain other stuff. It can also be used as a dame screen recorder to record the gameplay offering high bitrates as well as frames. It supports resolution up to 4K UHD and the video size comes out to be quite small as compared to other game screen recorder applications due to its built-in compression methods.
2. Ezvid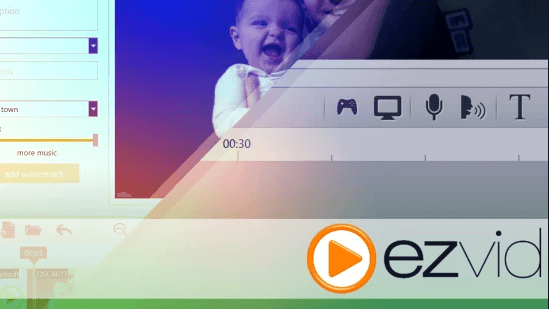 Ezvid is a good free game screen recorder application and it is quite simple to use. The only big drawback is that you can only upload the videos directly to YouTube and cannot save the recorded footage to your PC. The record limit is also set at 45 minutes which should be enough for most of the user out there. If you are planning to upload daily content to YouTube then Ezvid is the way to go for recording and uploading directly to YouTube without any editing.
3. Action!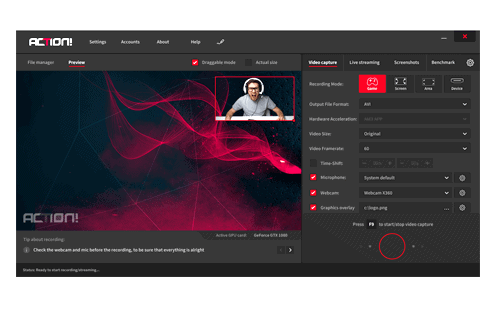 Action! is a great game screen recorder best works with gaming rigs. It creates high-quality 4K resolution videos and maintains high frame rates. Action! also supports live streaming to all popular platforms like Youtube, Twitch, Livestream etc. It also has built-in basic editing features like cropping, trimming and also effects like slow motion. Action! is one of the affordable game recording software you should consider when you are planning for a long time work.
4. OBS Studio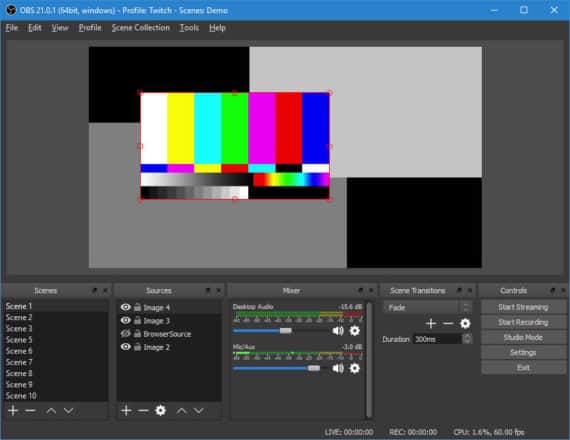 OBS Studio is one of the free game recorders out there available for Windows, Mac, and Linux. This screen recorder software will not only save videos to upload later on but will also let you live stream your gaming sessions to both Twitch and YouTube. It supports HD streaming and recording with unlimited video length. OBS studio is completely free as well as open source (code available on GitHub) and provides very high flexibility to gamers. The setup process is quite easy and you can configure OBS Studio to record the game screen as soon as you open any full-screen application.
5. Nvidia Shadowplay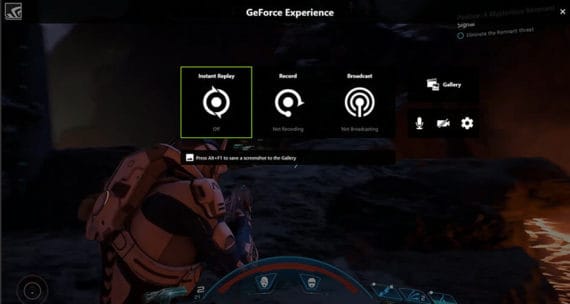 If you have a Nvidia GeForce graphics card, Nvidia Shadowplay is the best game recording software for you. It features both recordings as well as streaming. Nvidia Shadowplay comes with a very awesome feature called Shadow Time. Even if you are not actively recording yourself playing the game, Shadowplay will keep a record cache of the last 30 seconds of your gameplay. Playing a match with your friends and you pulled off a 360 no scope but forgot to record your gameplay. Shadow Time has it covered. You might already have Shadowplay installed in your device if you own a GeForce card.
6. AMD ReLive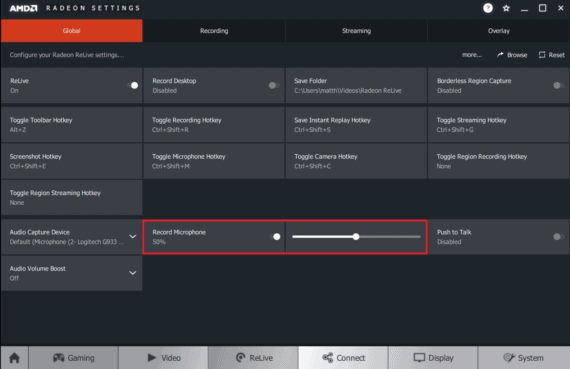 AMD Relive is AMDs answer to Shadowplay. If you have an AMD card then ReLive is the video game recorder tool to go with. It uses the GPU power to record and encode your videos so the CPU can be used to perform other CPU intensive tasks. ReLive supports upscaling – even if you are playing at 1080p, the game recorder app can increase the resolution to 4k. The performance impact is quite small with a drop of 2-3 frames if you are playing at constant 60 fps.
7. Flashback Express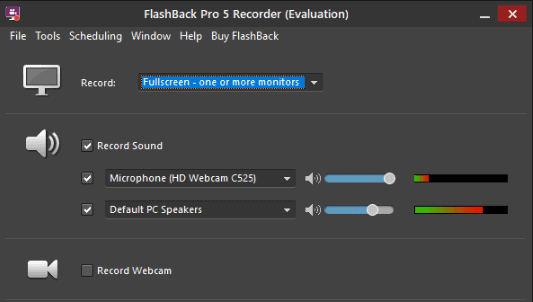 Flashback Express is a simple game recorder app with only basic features when compared with the options of OBS Studio. It is the best program for beginners and novices who are new to game recording and streaming. The best thing about Flashback Express is that it comes with a video editor where you can crop and trim your videos after you have done the recording. You might need to change the graphics settings as Flashback Express is known to have issues with hardware acceleration.
8. Fraps
Fraps is a very popular application for gamers to check their in-game fps which can also be used as a game screen recorder. The free version of Fraps lets you record just 30 seconds of video game footage and that too with a watermark in the final encoded video. It supports high resolutions and the in-game performance dip is quite low. But you need to buy the full version if you want to perform serious game recording.
9. D3DGear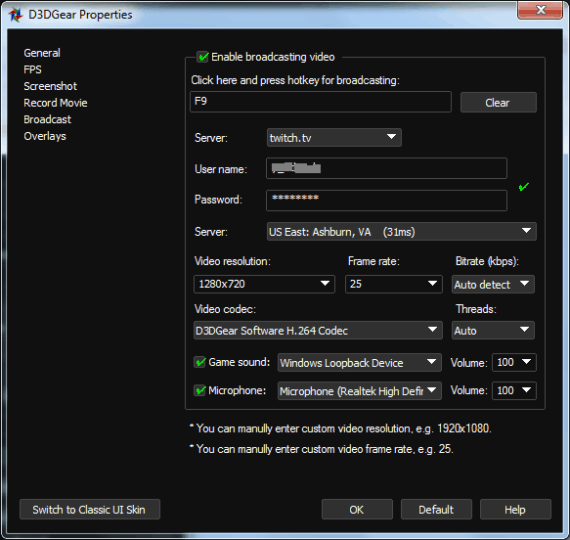 D3DGear is a very simple looking game screen recorder that houses many features and doesn't require a complex set up. The size is very small and the application itself is lightweight. It offers real-time video compression so even if you have less drive space, the video will compress while it records the screen. GPU acceleration is another surprising feature in this small application which is worth talking about.
Choosing the best video game recorder software
Every game screen recorder softwares comes with its own perks and features. I would recommend you to use the recorder provided by your graphics card. If you are using Nvidia graphics then you should first try Nvidia Shadowplay game recorder and in the same way, if you are using AMD, then go with AMD ReLive recorder as they work best on your device.
The pro version of Action! is best for longtime work and YouTubers. Ezvid and OBS Studio are best suitable for beginners who are looking for a free solution. So which game recorder do you choose and tell us why in the comment section below.