Are you looking for free PS4 games download list? then welcome my fellow brethren. Today we have gathered here to share with some the most enticing, blood-curdling, mouthwatering next generation free PS4 games. With today's technology, the term GAMING has reached a whole new level. Many new game consoles were launched in between and all got their share of fame. Once such gaming console that has been famous among gamers is Sony's Playstation and you might be looking for free PS4 games download list.
The Sony PlayStation has been around for a long time and over the years has released a bunch of games that has amused generations of video gamers all around the world. The Sony PS4 has some of the best console games available in the world. Gears of War and God of War being two of the greatest games created for the console so far. As days go by, we can inevitably expect more innovative games from our favorite console.
However, all these games come with a price, but there are few games on PS4 that are free to play. Yes, you heard it right – PS4 free to play games list is what this article is all about. Using these free PS4 games you can download and play without even paying a single penny. This article will talk about all the best free PS4 games which make the action all the more enjoyable and much more involving.
So, without further adieu, have a look at all of the best free PS4 games available and choose according to your gaming thirst.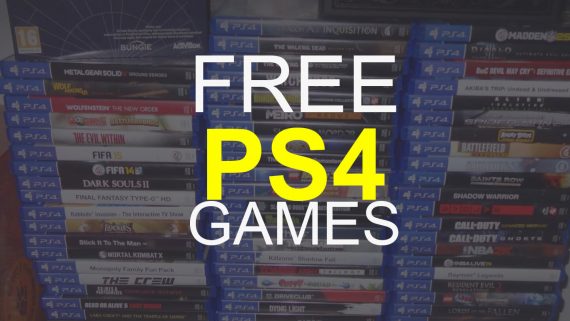 The Best Free PS4 Games
1. Paragon
The Paragon free PS4 game is similar to Smite in terms of mechanics. It is aMOBA game, where players face off in a 5v5 team battle of capturing the opposing teams' base. The trailer is a treat to watch and most exciting of all, the game is free to play. All you need to do is to sign in and you're good to go.
Paragon is still in its open beta, so you may experience a few bugs here and there, but if the game manages to deliver the gameplay and graphics as shown in the trailer, it may not surpass the old gods, but it would surely make a mark in the world of gaming. What are you waiting for? Go ahead and claim your victory with your team.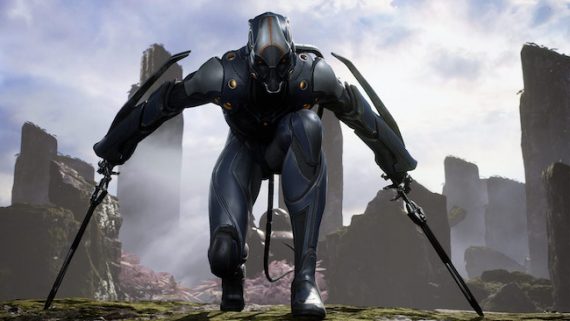 2. Planetside 2
Do you know what happens when MMO meets FPS? The answer is Planetside 2. Recently we have been seeing a crossbreeding of the genres quite a bit. Planetside 2 has taken these two genres to a whole new level. The game spells an all-out war in a virtual world which represents the real territory, denoted by the online servers. The game runs 24 x 7 for 365 days. An all-out war is being raged among their different classes over territories and resources. This game title is regarded as one of the best free PS4 games.
You can download this free PS4 game from steam or create an account on their website and play from there. Once you have created your account and installed the game and chosen a class, you jump right into the game, amidst all the action. Fight along with your brethren and be sure not spawn in enemy territory or you will get shot down instantly.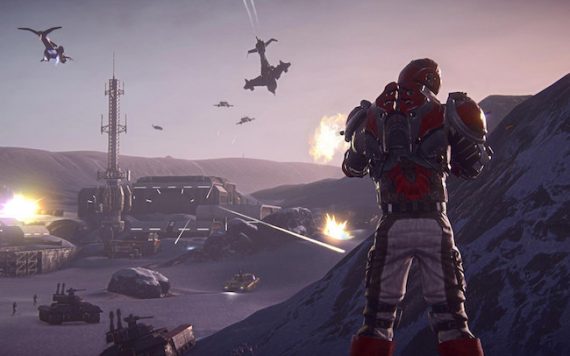 Planetside 2
3. World of Tanks
Do you like vehicles, vehicles that shoot warheads at blinding speeds and which can level a building in an instant? The World of Tanks is just the right free PS4 game for you. The game offers fairly decent graphics and a great deal of control over your tanks with which you will have to blow your enemy all the way to the smithereens. Jump into your tank, hide behind buildings, scope out your target and go all crazy Joe on their tail by blasting them away, one by one. You can get your tank in the link below, just don't hurt anybody.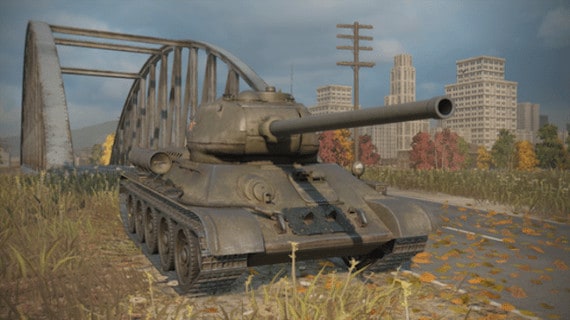 4. Let it Die
This is one of the best free PS4 games takes place in a post-apocalyptic scenario and the interaction is much like Vice City, only in this case the game is filled with much more gore and violence. There is no story as such as you start your game with a character who is wearing nothing but an underwear (with all the privates covered, so don't get any ideas). You slowly build your character as you level up and slowly reach the top of the food chain, which is a tower known as the Tower of Barbs. Your goal is to reach there. Graphics are pretty good and the control and mechanics are also quite decent. Here's your ticket to crazy town.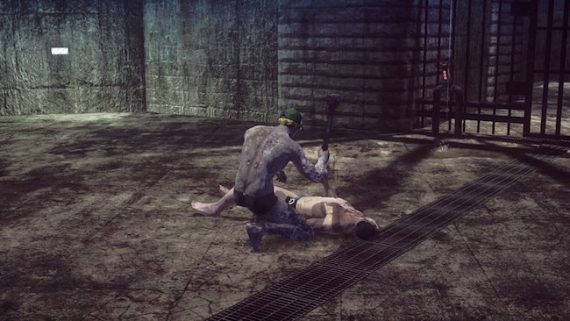 Let it Die
5. War Thunder
If you love war games, then this is one of the best free PS4 games that comes under that category. The games fall under the MMO genre and is a military game, similar to the World of Tanks. You jump into the pilot's seat and fly a plane through the skies with your teammates, gunning down enemies. The graphics may not be top class, but it's decent and gameplay and mechanics are quite smooth. The trick to this game is maneuvering your enemy and once you learn to do those twists and turn in midair, the real excitement of hunting in the skies will really kick in. The hanger is just around the corner, just visit this link and it will guide you to your plane.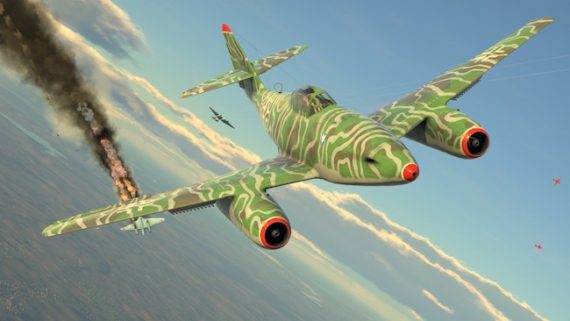 6. Warframe
Warframe is an eye-candy for sci-fi lovers. It's a co-op game which takes place in space in between two alien races. The fight is intense and the graphics and game mechanics are breathtaking. Upon entering this free PS4 game you will be provided with the tutorials and the story of there is no story as such as this is a co-op game. But is super fun to play and is greeted with open and excited hands by the gaming community. You might as well give it a try. So grab your aliens gears and get rolling.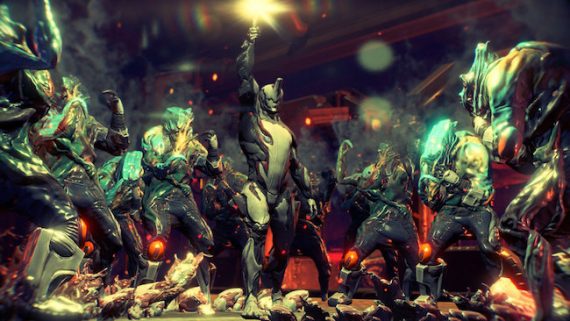 7. Smite
Smite is a game which is the first of its genre, the third person MOBA experience. The game lets you play with god-like characters and is the same 5 team composition where you have to destroy the opponent's base. Though it lacks the stunning graphics of Paragon, it has been around for a much longer time and has made a name for itself in the gaming community. You must give it a try if you like playing MOBA games. You will not feel disappointed. Go join up with your team and rage havoc among your enemies. Hope you like this one of the best free PS4 games and enjoy playing it.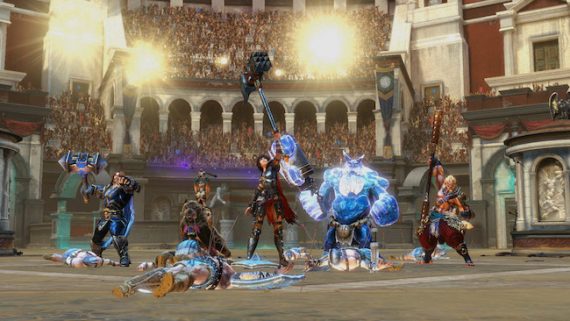 8. Hawken
The mechs are finally here guys! Admit it, you always fantasized about fighting in a machine and Hawken is here to fulfill that wish for you. It's a free to play PS4 game with stunning graphics and super mesmerizing battlefields. Being an online multiplayer game, the game is super fun to play with your family and friends. Get your mech here and go blasting.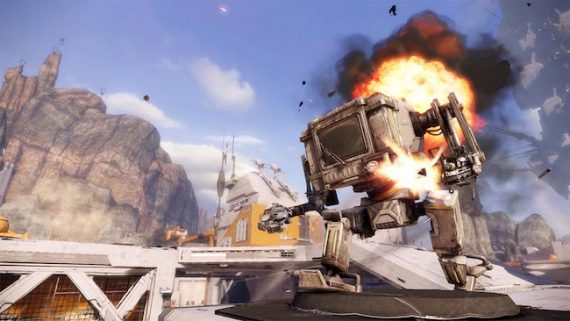 9. Trove
If you don't have the configurations to play modern day high graphics games, then don't worry, Trove is here for you. Jump into the pixelated world of a multiplayer adventure game with your friends and the experience of a lifetime.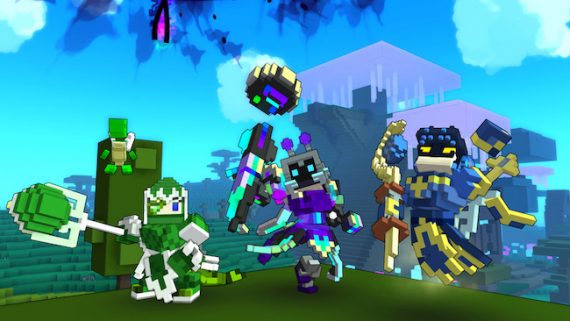 10. Invokers Tournament
The Invokers Tournament is a 3 side MOBA game, which is perfect to kill some time with your friends. It may not be the most graphics heavy PS4 game cut there and it may not be competitive, but it is alright for the casual players. Losing you MMR rank? Try Invokers, loose some steam, calm your mind and get on with your life. Here's your ticket to calm land.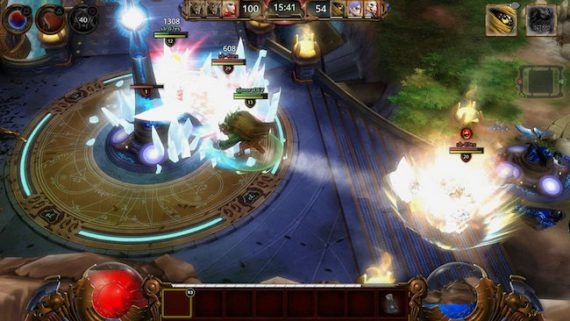 Invokers Tournament
These were the best free PS4 games that you can download without paying and enjoy the fast paced action. So, to enhance your gaming experience you should surely try these PS4 free to play games list.