The only way to protect your Android mobiles and tablets from virus and spyware is installing an Antivirus app on the device. Do you think every Antivirus is alike and perform same? My answer is NO, Yeah, every Antivirus may perform well in some aspect but not in all. You must pick the best antivirus app for Android or else, your android phone goes slow and you need to take several steps to boost the android device speed. To overcome all these issues, here are 5 best free Antivirus applications for Android Smartphones and tablets.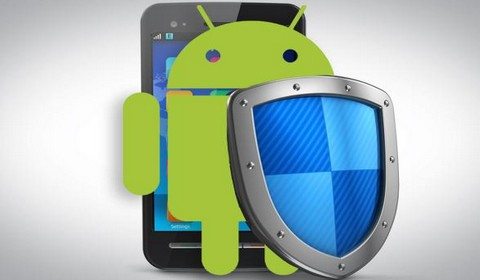 Let me cover an example here, One free antivirus is powerful in detecting virus from Memory cards but not while surfing the internet and one might perform well in detecting virus while surfing the internet but not from Memory cards. So, what I mean to say is to go with the best Antivirus for android which is capable of pulling virus from every corner of the mobile.
Also Read: How To Use Android Phone As WebCam For PC ?
Well, here is a list of the best antivirus for any mobile and tablet working on the Android operating system. Here is my friendly advice, never use 2 or more antiviruses at the same time. It may ruin your mobile completely. Always stick to single antivirus till the end of your mobile. In case if you're not satisfied with the antivirus you're using, Uninstall it completely and go with another one.
Here is the list of free Antivirus for your Android device to project it from external malware: 
1. Eset Mobile Security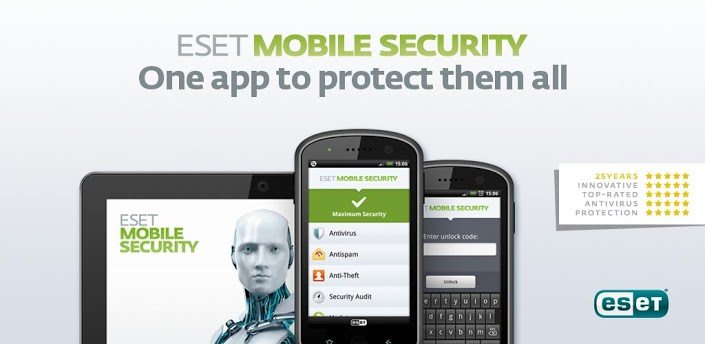 Eset Mobile Security is one of the award winning and best Antivirus for Android mobile or tablet. It keeps your data secure and safe and never make your mobile infected with Virus or dangerous malware. Once you set everything, it takes control over your mobile from the background and protects the mobile each and every second. It keeps your mobile secure while browsing the internet, using Bluetooth etc.
You can get 30 days free trail of this one of the best Antivirus for Android from Google play. Once expired, you can purchase license for 1 year which won't costs more
Get Eset Mobile Security from Google Play 
2. Kaspersky Mobile Security Lite
More than 5000+ 5 stars rated app, Kaspersky Mobile Security Lite is the best free Antivirus for Android operating devices. Tons of satisfied users and many mobiles/tablets are being secured with this app. Anti-Theft protection is considerable one in this application which can remotely lock your mobile/tablet, in case you missed or lost it somewhere. This helps to keep your data secure and it can't be transferred easily.
Download Kaspersky Mobile Security Lite for Free
3. AVG Antivirus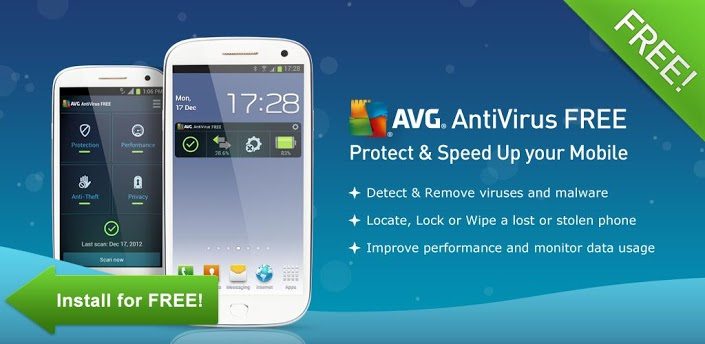 AVG Antivirus is the best app for mobile security as it is free of cost and works on both mobiles and tablets. If you're one who got frustrated with wrong calls and un-useful messages, you can block certain calls and messages using this application. AVG uses Google maps, to find the mobile; if stolen or lost. You can get the approximate location of the device from Anti-Theft option inside the app. It monitors the battery life and intimates the user whenever the battery is about to die, so he/she can take some measures to save the remaining battery. One more thing is, you can make use of this free application to ring the mobile even if placed in silent mode.
Download AVG Antivirus for Free 
4. McAfee Antivirus and Security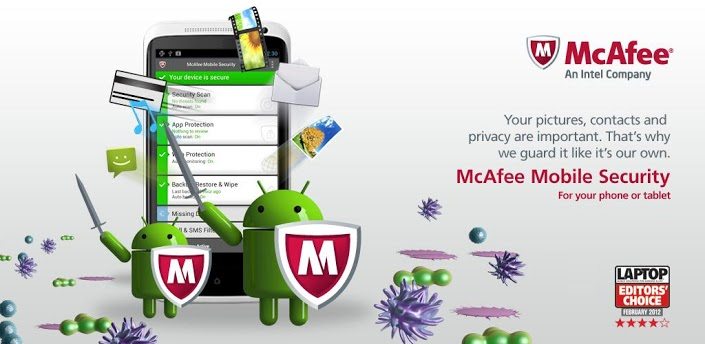 McAfee received about 9 awards for their awesome service and tons of 5 stars review on Google Play, it indirectly says, how popular is this application. Unfortunately, McAfee is a premium app and you have to pay yearly fee for the company in order to enjoy all features. However you can get free 7 days trial, later you can make the purchase within the application. By installing this app, you're enabling the Uninstall protection, which can prevent the thieves and others to uninstall any of the installed application without proper commands from the mobile owner. In the last points of battery, it closes the unused running apps automatically without any further notification.
Download McAfee Antivirus | Free and Premium Android Antivirus 
5. Avast Mobile Security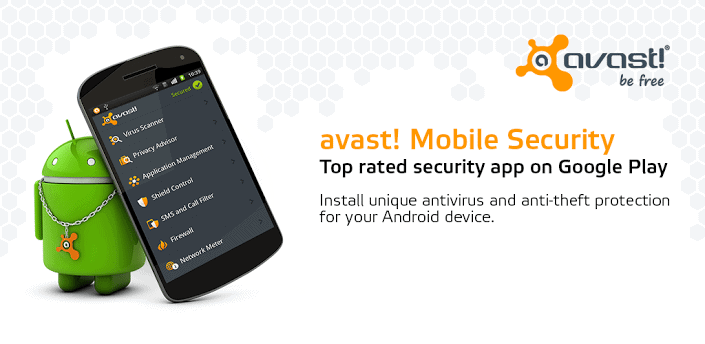 Avast Mobile Security is available in more than 15 languages and scans all installed apps and files on demand and new installations on first use. It can measure all incoming and outgoing data transfer and gives you detail report. So you can estimate your mobile data usage easily and even compare it with your dear friends. One most important thing is its awesome user interface, which is easy to use on all devices and for all kind of ages.
As said earlier, your device must be installed with only one Antivirus application. Using the device with more than one Antivirus may make your mobile/tablet slower. Can't decide to choose the best antivirus for android above? then you can test and look after the features by installing them on your PC, by checking features and options of these apps on your PC, select one of those best Antivirus and finally install in on your device.