The New Year is here and with it comes the lists of the bests drones are on the rise and many want to know which ones are the best for the year. This is a list of the top ten drones, picked by experts. There are many things examined when choosing the best of the best. These include the capabilities of the drones, extra features, safety and more.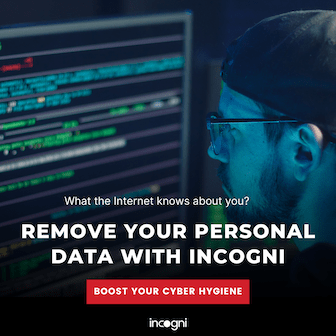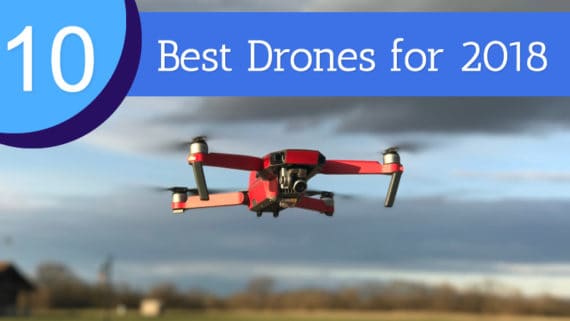 Here is the best drone for the year 2018
If you make a new year resolution to fly a drone, then here are the easy to fly and smart drones you should try.
1. DJI Spark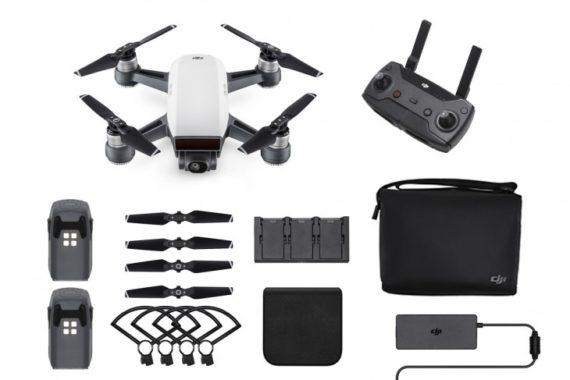 DJI Spark is a cute and compact drone that will fit in the palm of your hand. It has a capability of flying for up to 12 minutes. It is even accessible for use with a tablet or smartphone. It's equipped with a mechanism that will protect it from flying into other objects. This is a great compact drone for beginners.
Swell Pro Slash 3 is one of the only waterproof drones that are on the market today. It had the ability to fly in all conditions with a great build. It has a 4k camera that has the ability to snap photos in even the worst weather conditions. These can be in two different forms including JPG and RAW formats. It is the best drone to use in any condition. It also has many extra features. These include mapping, searching and more.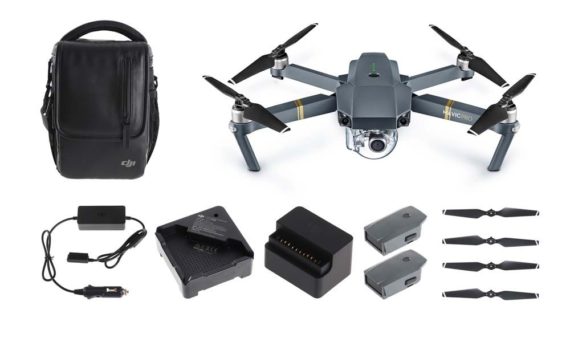 DJI Mavic Pro is a lightweight drone that is easy to use and compact. It has a camera with a resolution of 4000 x 3000 pixels. There is a 3 axis gimble that the camera attaches to that helps in even the windiest conditions. It can snap photos at a speed of 24 per second. The drone controls are accessible from any smartphone or the controller included. The greatest speed of the drone is 36 kilometers per hour and can reach an altitude of 5000 meters in the air. The scanners turned on when the sports modes enabled. The drone also gives users the ability to use an SD as well for photo captures.
DJI Phantom 4 Pro is one of the most wanted drones of the year. It has a 1 inch 20 Megapixel camera with auto-focus. The drone's greatest speed is 45mph and it has a flight capacity time of 30 minutes. The drone has an obstacle avoidance feature that includes 5 different sensors. These are on the front, back, two at the bottom and on the top. It has many other features that are great and only come on this drone. There are extra features as well. It will take selfies as well as fly with a tap of one finger. It also allows users to choose patterns for the drone to fly in.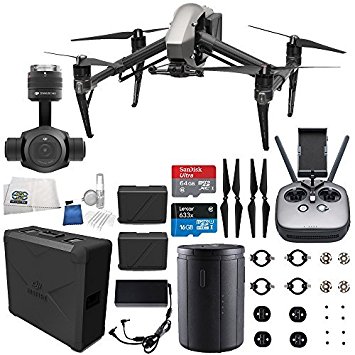 DJI Inspire 2 is one of the best drones on the market when it comes to capability. It has a 360-degree gimbal camera that also includes a second camera for selfies. It has a speed of up to 60mph and also has extra features including a return to home, waypoint, and orbit. DJI Inspire 2 has dual operated controls and a one of the kind obstacle avoidance feature. It is one of the larger drones at a weight of 7.3 pounds and has a price tag to match it.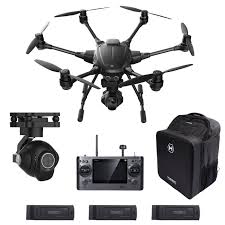 Yuneec Typhoon H is a compact drone that has a great camera. It's accessed using an LCD screen. The camera comes with 12 megapixels and many different extra features. These include a return to home, waypoint, orbit, follow and more. It is a great drone for those looking for a compact drone with a lot of power.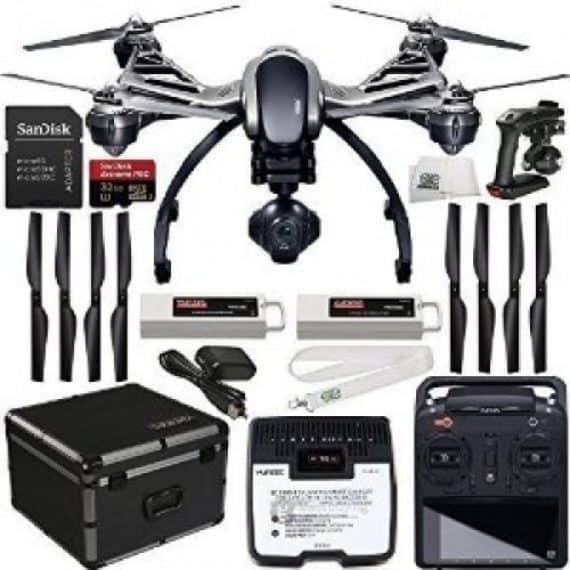 Yuneec Q500 4K is a great drone that gives access to the most beautiful and clear aerial shots. It includes the ability to capture those perfect ground shots as well. This is using the Handheld Steady Grip. It has a lightweight battery that has a life expectancy of up to 25 minutes. The drone itself comes with an aluminum carrying case that is great for transport.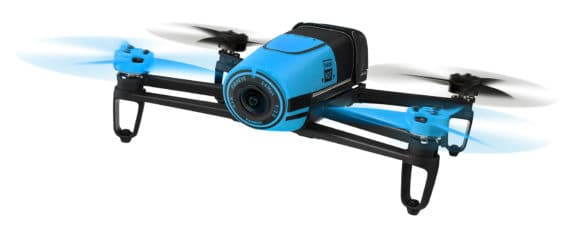 The Parrot Bebop 3DR Solo drone comes with many of the extra features. These include follow me, orbit, waypoints, cable cam and selfie abilities. With the special lens, the drone has the capability to take photos with a full 14 megapixels. It has a total of 8GB memory within the drone as well. It is a small and compact drone great for beginners.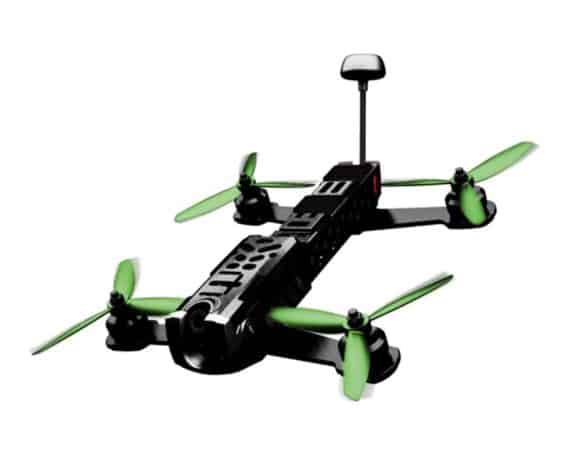 TBS Vendetta drone is known for its racing capabilities. It is perfect for newbies to learn the trade fast and easy. TBS Vendetta drone is compact in size at a total of 1.25 pounds. It can reach the greatest speed of 100mph during nosedives and 80mph on straightaways. It's known for its sturdy exterior and modular design. The design gives users the ability to remove arms and parts for a faster race. It's recommended for users from ages 6 to 15 years. It's great for some outdoor fun and racing.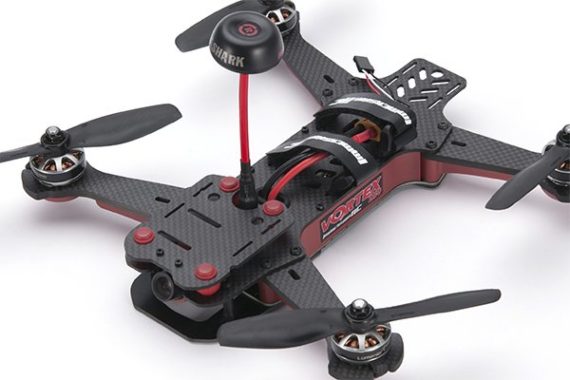 Immersionrc Vortex 250 Pro is another compact drone that's known for its racing features. It is powerful and as fast as the other racing drones found on the market. Immersionrc Vortex 250 Pro weighs a total of 3.15 pounds and recommended for users over the age of 13. It comes with its own zipper-case for easy storage as well.
These are all great drones that are on the market today for 2018. The best one for users is due to their preference and the uses of the drones. These are the best drone found today.