For Smartphone users who have been pretty bored with candy bar modeled smartphones for years, a great transformation in their phone structure and display nature is ahead, and now is the time for curved phones and phones with curved screens to hit the market and to offer a different smartphone feel to the users.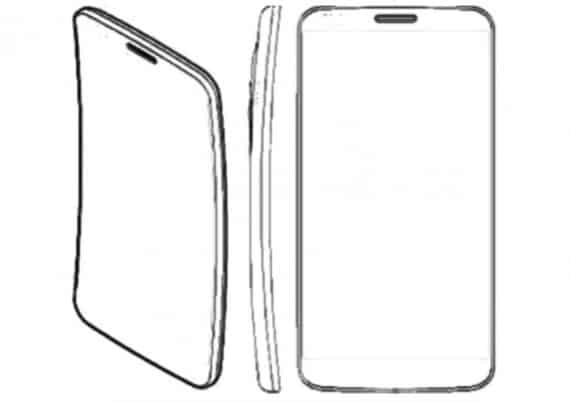 Curved displayed phones could open up the possibilities for bendable designs that have got high potentials to get transformed into high end smartphones, as they allow these gadgets to adapt new forms. Hope this initiative by leading mobile manufacturers would be a grand success. Let us discuss few curved smartphone launches that have happened in India, in this article.
Awesome Curved Smartphones releases so far
Here is a small list of best curved smartphones released so far. Have a look a their brief reviews and opt of the best suitable one for you.
Problem with budget and looking to sell your old mobile? If you're from Bangladesh, you can buy and sell in Bangladesh using OLX. OLX is expanding their business slowly all over the globe. Give it a try
Samsung Galaxy round
Samsung launches the most popular variant of the Galaxy Note Smartphone device with a curved display. Thorough this initiative Samsung has indeed moved a step closer in introducing devices that are wearable and are with flexible screens.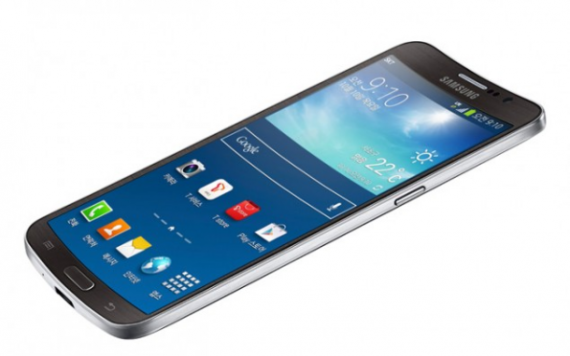 The smartphone features a 5.7 inch display with a slight horizontal curve and the device indeed weighs less compared with Galaxy Note 3. The device allows a more comfortable grip than most of the flat screen models available in the market. This new gadget has been made available through SK Telecom, the biggest mobile carrier in South Korea. The cost of the gadget is proposed to be around $1000. According to Samsung Electronics, these curve display devices are a step ahead towards mobile devices that are foldable as a map.
Also Read: 5 Best Smartphones under $200

Two integral features are obvious with the curve display of these phones, when the phone in screen off mode is placed on a flat surface to get it rock like a cradle; it would display time, battery status, and unread emails and missed calls. The second feature is its music playback ability; users could skip to the next song, or go back the menu simply by tapping the right and left corners of the display.
Samsung Galaxy F series
Prototype of this curved designed phone, Samsung Galaxy F series has been launched at the strategic marketing event of Samsung Galaxy Note 3 by Samsung in Seoul. Samsung originally offered the prototype of its bendable display designs in January 2013. Curved displays from Samsung would definitely be a special thing in the future as it opens the possibilities for manufacturers to build devices with foldable and bendable designs.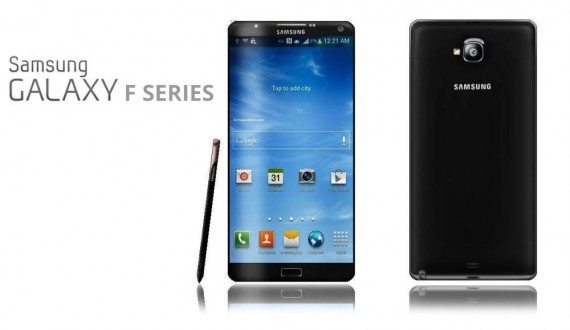 Samsung is also sought to be launching android phones in the new Galaxy F series from next year, the devices would board a hard metal body design with a 16 MP rear camera and are proposed to be powered by Octa Core processors. The screens of these phones would be made with OLED, that has a simpler structure when compared with liquid crystal displays. They do not mandate backlight and this offers them a competitive edge in getting the screens, roll able, bendable and curved.
G Flex from LG
LG Electronics from South Korea has also unveiled its curved smartphone in a move to catch up the place of its tough rival, Samsung electronics. Flexible screens and curved displays are the battleground for phone makers recently and they open up the possibilities that could transform the real smartphone market. These phones offers a comfortable and rigid grip compared to flat screen models, and would soon be consumer hits, as analyzed by experts.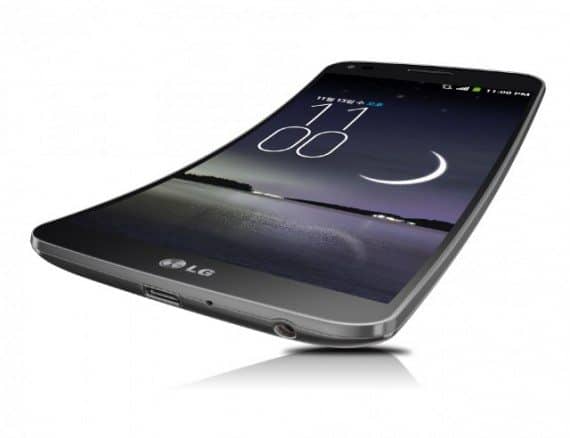 This LG G flex has a vertically curved six inch display and are been made available through 3 mobile carriers in South Korea. Its display with a vertical curve offers impressive video watching experience and the device uses a curved battery to support its functions. Starting from imparting curved display to getting the mother chip ready, this gadget would be a real challenge for LG electronics.
BlackBerry Curve 9220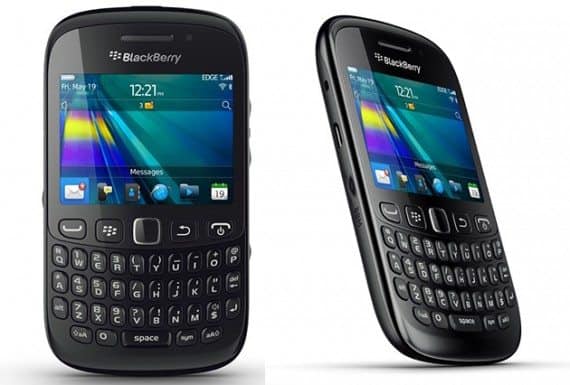 BlackBerry curve offers some of the best easy to use features that help connection between acquaintances simpler. This is indeed a sleek phone that fits into one's hand pretty simple, getting texting and handling easy. It's well spaced backlit QWERTY keyboard comes handy for the purpose. The curve is indeed a stylish handset with curves set on all its edges, transforming the traditional candy bar from of smartphones. It runs with Blackberry Operating system, version 7.1 and is packed with a complete range of pre-installed applications. Its advanced operating system throws due focus towards next generation smartphones. It allows fast and smooth browsing functions and is featured with a 2.44 inch LCD screen to view QVGA pictures at an absolute resolution of 320×240 pixels. Its performance is optimized by a 512 RAM and is featured with a 2 MP camera to capture the most memorable moments of one's life.

Blackberry Curve 9360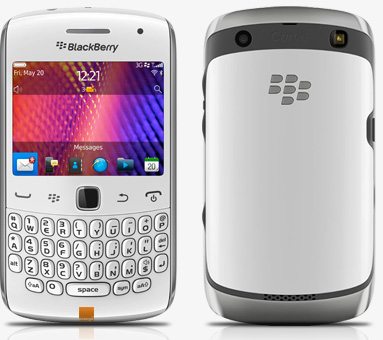 Blackberry curve 9360 is a QWERTY keyboard enabled smartphone that runs with Blackberry operating system version 7.0. The phone is made with a curved design to offer enhanced grip and comfort in handling, and its display and screen are quite rectangular as with another smartphone. The device is powered by a 2.44 inches TFT screen with optical track pad and offers a resolution of 480×360 pixels. The device is powered by an 800 MHz processor and has a speed of 512 MB RAM and an internal storage capacity of 512 MB. Its connectivity features are amazing and includes 3G, Wi Fi, GPS and NFC support.

Conclusion
Though the curved screen promise greater customer appeal and acceptability, it could be little annoying to switch between curved and flat screens, as most of the computer screens, smartphones and laptops are obviously flat. Users would have to constantly switch their eyes back and forth between flat screens and curved displays; also they are escorted with a high price tag, and may not appeal for budget users.
But these devices are a step ahead of traditional mobile devices and it is for sure, that these curved display mobiles would generate significant excitement at tech circles. They would for sure offer significant benefit for their users and the curve would make the giant phone easy and simple to handle and use.