AirPods is one of the examples for a fine piece of technology which made different brands to actually replicate it, either the same way or a different design. Either way, they have created a good impact on the wireless audiophile market by making everyone own a pair of truly wireless earbuds.
No wonder Apple made over 6 billion dollars in profit by just selling AirPods in 2019. With the advent of the AirPods Pro which is the newest and a bit expensive version of AirPods, safety has to be taken to the next level. So, in this article, we will be sharing with you the best AirPods Pro cases to keep them safe and beautiful.
Top 10 Covers and Cases for AirPods Pro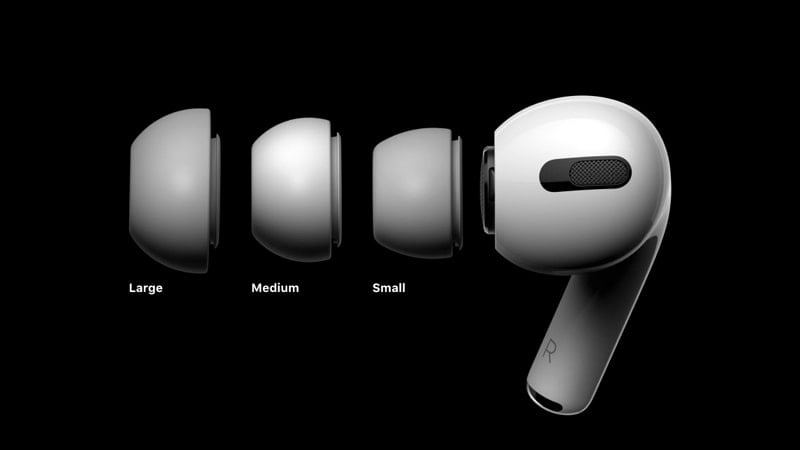 Even before we go into the list of best AirPods Pro cases part, let me bring you in the categories of the AirPods Pro cases we are going to look at.
They are categorized into
Rugged
Snug fit
Classic
Subtle
Funky
We will have two of the best AirPods Pro cases in each category so we don't miss on getting the best for you. The price of these cases below varies from just $5.99 to $29.99. Thereby you will find the right AirPods Pro case at the right budget and the right style.
1. Spigen Rugged Armor Case
Spigen is one of the best brands to buy smartphones and AirPods cases. Just like that, the Spigen Tough Armor case for AirPods Pro is the best AirPods cover if you don't look for the size and looks of the case. You have to sacrifice something in order to get the best protection for your AirPods pro.
Wireless Charging Support: Yes
Price: ~$15
USP: Rugged and Armored case
2. Catalyst Waterproof Case
The brand might sound new to you but the protection and features the case provides is considerable for a new brand. The Catalyst AirPods Pro Case assures waterproof up to 1m and drop-proof up to 1.2m which will come in handy during any mishap.
Wireless Charging Support: Yes
Price: ~$29.99
USP: Rugged, Armored and Waterproof
3. Spigen Silicone Fit Case
Spigen Silicone Snug fit case is for the ones who just want something that can protect their AirPods Pro from scratches and minor drops. This AirPods Pro case is for the ones who don't want to show off or keep the way subtle and simple.
Wireless Charging Support: No
Price: ~$12.99
USP: Precise design and Snug fit
4. Damonlight AirPods Pro Case
Just like the Spigen Silicone cases, Damonlight is also a simple one but much thinner at just 1.2mm. This case doesn't come with a lid or a hook thereby making it way more simple and classic. Safety can't be assured with this as this case has two separate pieces and exposes the AirPods Pro body.
Wireless Charging Support: Yes
Price: ~$7.99
USP: Ultra-thin and Snug fit
5. ESR Protective Carrying Sase
If you need a transparent AirPods Pro case, this is the one to go for. The ESR Protective carrying case is very simple and does the job. Review wise, this case is rated as the best transparent cases for AirPods Pro.
Wireless Charging Support: Yes
Price: ~$9.99
USP: High-quality transparent case
6. KMMIN AirPods Pro Case
KMMIN AirPods Pro case is the best value for money as you get more than just a case here. The leather finished AirPods Pro case comes with different AirPods accessories such as a set wire to keep the AirPods safe and accessories case to keep your AirPods accessories safe.
Wireless Charging Support: Yes
Price: ~$15.99
USP: Classic leather finish case with accessories
7. ATUAT Protective Airpods Pro case
ATUAT AirPods case is one of the cheapest cases in this list and has pretty basic features just like any other AirPods case in the list above. If you are looking for a cheap AirPods Pro case, this should be your pick.
Wireless Charging support: Yes
Price: ~$5.99
USP: Thin colored case available in 19 different colors
8. HATALKIN AirPods Pro Case
Hatalkin AirPods Pro cases are colorful, subtle, and thin. It doesn't come with an included hook so you can't hang it anywhere. This is also the second cheapest case on this list.
Wireless Charing support: Yes
Price: ~$6.88
USP: Subtle multicolored case
9. Joyleop 350 Shoe Box AirPods Pro Case
If you are a Sneaker head, Joyleop has the right AirPods case for you. The Yeeze 350 Shoebox case for AirPods looks funky and cool. Literally, it doesn't even look like an AirPods case because of their shape and design.
Wireless Charging Support: No
Price: ~$10.99
USP: Funky AirPods Pro case
10. Joyleop funky AirPods pro case
We keep the best for the last. Ever wondered there'll be Nintendo Switch case for AirPods? Well, Joyleop decided to sell funky cases for AirPods Pro right from the Nintendo Switch case to the XBOX controller themed case. They have many different options to choose between and it looks super cool. If you are a Nintendo lover, you won't regret buying this case.
Wireless Charging Support: No
Price: ~$11.99
USP: Funky fancy cases with different designs
Chooing the best AirPods Pro Case
AirPods definitely needs the extra protection just for the fact they are so expensive. An additional $10 to $20 dollars can get the best protection and keep your AirPods pro safe from any scenario and save money before anything bad cloud happens.
A simple scratch on the case can make it look bad, choose the style of case you want right from being subtle to getting all fancy with the Nintendo switch case. So it's suggested not to compromise on the case part at all times, not just for AirPods Pro but for smartphones too.