Android being the most powerful OS, has wide range of applications showing up in the store everyday. There are many developers who are interested in developing Android apps as it is an open source OS. So, out of all the android apps on the store, how can we choose the best among them? I'm sure, no one can actually do it. The best app that suits me may not be the best for you. And when I talk on the Best Android Apps, please do notice that they aren't the Top Android Apps. So, let me give you some(7) best android apps which suits almost all the users here.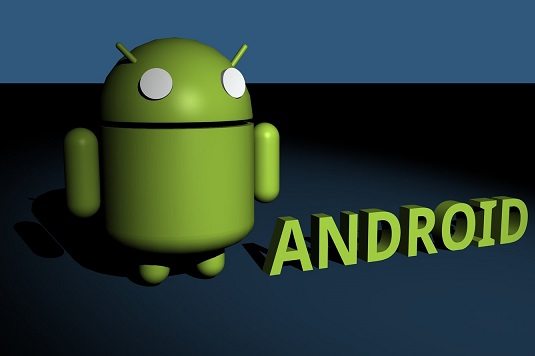 Best Android Apps For Now
The below are the 7 Best Android Apps  you can make use of. Read the whole description of the app I give here and select the apps that you need. Also a small note before I go any further. "I DO NOT GIVE ANY SOCIAL NETWORKING APPS LIKE WHATSAPP OR FACEBOOK AS BEST ANDROID APPS." They can be seen common on all Android device by now. So, don't expect them here. Let us now see the best Android apps(for now).
Dictionary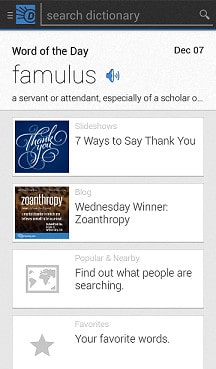 Dictionary(online version) stands to be one of the best rated Android Apps. It also is my personal favorite. This app provides you all the thesaurus, synonyms and also voice recording for the correct pronunciation. Even if you are lazy to open it, you also can get notification for the "Word of the Day", where you get the meaning of a word everyday. The only constraint here with this app is, you must have your data connection enabled to access it. I say, this is the best app ever for every one and a must have app on your device.
IREFF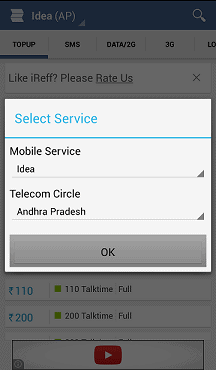 Have you ever heard of this app? This app lets you to easily be updated with the latest tariffs of all networks in all states of India. You can simply select the Network Provider and Your Circle(state) and then check all the tariff plans. This is also an online app which needs your data connection enabled to work. I'm using this app for the past 3 months and found it very useful at times when I'm unsure about the tariff. You can also now make use of it.
Pages Manager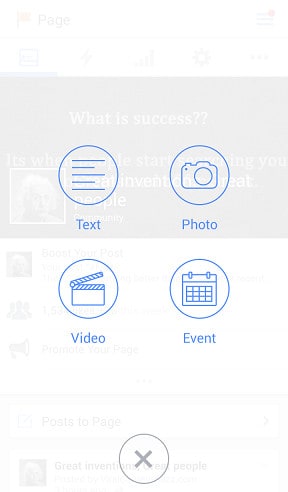 Pages Manager lets you manage your Facebook pages at one go. As everyone will have the official Facebook App for Android, once you install this Pages Manager app, it'll automatically read your account and the pages associated to it. You can post status, images and check notifications, insights and all very easily. This is must have app for those who wants to update their page often. Mostly Bloggers are a category of people who uses this app to constantly keep posting on their FB Pages.
Picsart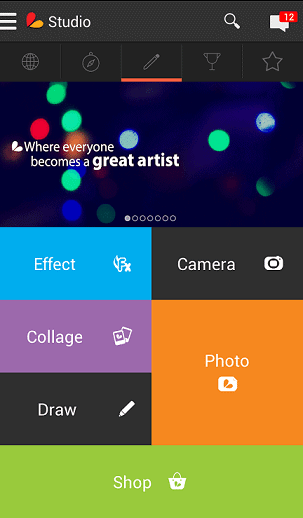 If you are the one who loves to edit your photos on your mobile phone, then this is one among the best android apps for editing photos. You can have (almost)all the features similar to a premium photo editor  that you have on your system, now on your mobile for free. Give it a try and experience yourselves.
Xender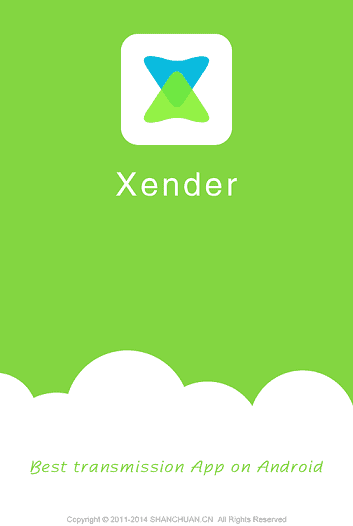 Xender is an application on the store that lets you transfer the files of larger size very easily. You can transfer files of size around 500MB in less than 5min. Of course, there are many other applications(the best among the others is ShareIt) now available on the market which does almost similar work as Xender. But, Xender is the first among all of them.  These applications create a WiFi hotspot and transfers the files, media or apps from one device to other very fast.
App Extractor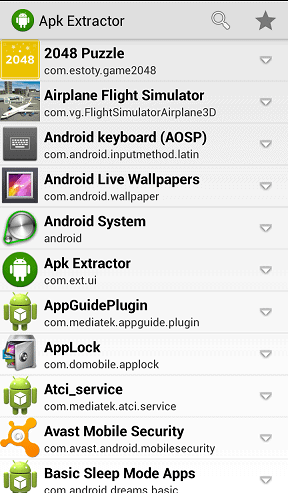 If you want to save ".apk" files of your applications in your SD card, in order not to download the same application again and again from the store in case you un-installed it or lost by mistake, then App Extractor is the best choice for it. With just one tap on the application, ".apk" file will be stored automatically to your SD card. You can use this file to install the application whenever you need and can also transfer it to your friends.
ECOMMERCE APPS
I cannot be so sure to give a particular name of an Ecommerce App. Choose one according to your choice. I generally shop more on Flipkart, and so I use Flipkart official app on my device. These days, every individual Ecommerce site has its own official app. So, choose your choice and install it.
So, these are the 7 best android apps or say, best android app suggestions for you from my side. Comment below if you feel there are any other best android apps which suits most of the users.