Let's face it, PayPal is the most popular online payment processor in the world. There are several reasons for it. It works in most countries and its currency conversion is easier to understand. It is easier to implement and has a large number of users, so you cover a wide base of customers with a single payment system. However, PayPal also has a few problems and people started looking for PayPal alternatives to save some money.
It has erratic rules and regulations
It is often unfair to merchants blocking payments and freezing accounts very often
It is banned in many countries
Its foreign exchange rates are too high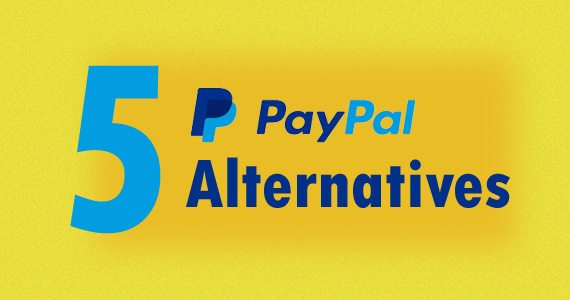 If your business is facing issues with PayPal because one or more of the above problems, you need to start looking for PayPal alternatives immediatley.
Here are 5 trusted PayPal Alternatives for your business
Fortunately, there are a number of Paypal alternatives available to online stores and merchants these days. Let's take a look at some of the Paypal alternatives now.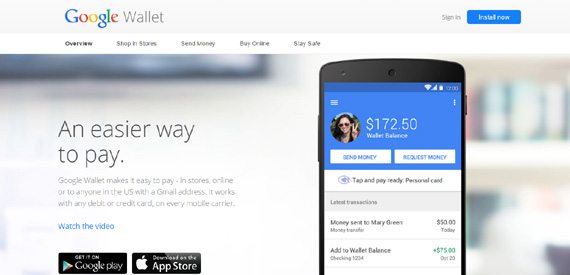 Developed and offered by Google, which is an online giant today, Wallet is a very convenient option for many merchants. It works well because:
Most of your customers will have a Google account
Integrating it into your website is very easy
A lot of people trust Google and are more likely to choose your business if you have it enabled
It works in nearly all countries around the world
This payment service is a reliable platform that has been growing more and more popular with both merchants and customers over the years. It works well because: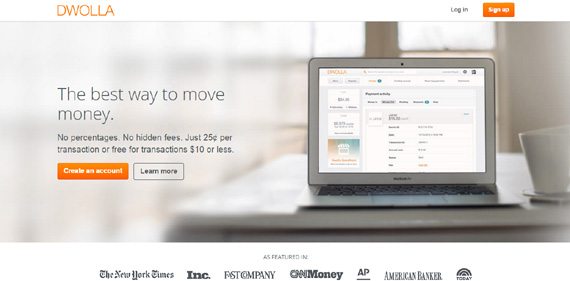 It is a free service without fixed monthly or yearly payments
The transaction fees are very low as compared to PayPal
Since you only have the email address and phone number of your customer, you cannot be a source of identity theft
The user interface is simple
It has dedicated support for iOS and Android
Of course, there are far fewer people using Dwolla than there are with PayPal, so acceptance rate might be low. However, the situation is fast changing and it is a very credible alternative today.
Skrill, previously known as money bookers is a service for sending and receiving money online. You can send money to another account or even store it in your account. It can also be transferred to any bank account you want. It works incredibly well as an alternative because:
It is one of the most secure payment systems in the world
It is accepted in over 200 countries, which covers just about any customer you have
Its transaction fees are low when compared to PayPal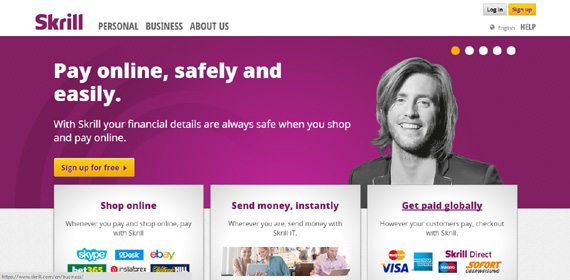 One thing you might want to note however is that Skrill does not support payments from the US. Some users have reported successful payments from the US, but it is not guaranteed. Yet, Skrill is one of the best PayPal alternative to try.
This is another big name service that is trusted by millions of Americans. Their payment service is easy to use even if you are not a merchant with Amazon. It can serve you as a great PayPal alternative because:
Amazon is a trusted name
Most people in America have an account with Amazon
They support the widest range of credit and debit cards and other payment methods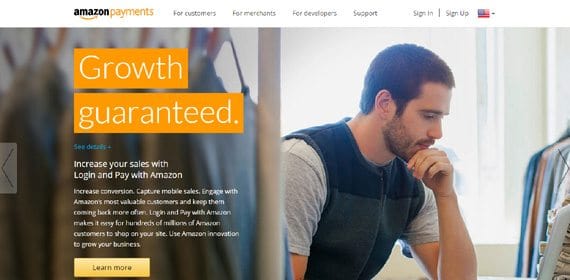 However, Amazon Payments only works for you if you are based entirely in the US. Customers who do not live in America cannot pay using this service.
This is a relatively new payment service, which came up only about 3 years ago. However, it has quickly become one of the go to services for new businesses.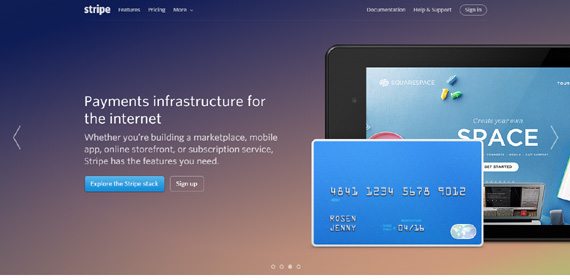 It can accept payments in over 100 currencies
Its transaction fees become more attractive with larger payments
It supports a wider range of credit and debit cards
Overall, Stripe is very easy and convenient for merchants as well as customers. However, in order to use the service, your business needs to be based in the UK, US, Canada, Australia or Irelands. They plan to support more countries in the future, but for now, the limitation is real.
If you know your customer base well and have a well-defined set of requirements, you can use any of the above services as PayPal alternatives. If you want to support a wider base of customers, you can use multiple services, but it wouldn't be as convenient.