Reverse Image Search (RIS) is an advanced option to search images without worrying about keywords. You can put a particular image to search for similar images. You may find millions of images on the web. Google has the largest database of images, and reverse image search is a fantastic option to shortlist your desired images.
Reverse image search is very simple to use and it works in two ways. You can use a web URL of an image to find similar photos or upload a picture into RIS from your tablet, mobile or computer. Just hit on "Search" and see all relevant websites that have similar images.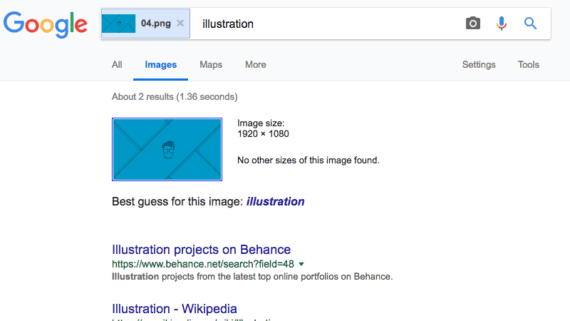 Reverse image search uses algorithms with several attributes, such as color, resolution, shape, and size to find similar pictures. You can drag and drop an image without worrying about the type and size of the file. The tool is absolutely free for every user.
This advanced search technology allows you to find targeted images by uploading similar photographs from your computer or desktop.
Benefits of Reverse Image Search
Creativity and innovations are essential elements for the success of a business. In this race, everyone tries to do something unique, but what to do with spammers and online thieves. Reverse image search is a reliable tool to save you from these people.
With the use of this tool, you can track fake people in almost every niche. Searching for suitable images for your website is possible. Here are some benefits of reverse image search:
1. Find Suitable Recipes
If you want to work on your cooking delicacies, you will need expert advice and recipes. Sometimes, you have only a picture instead of the name of a recipe. In this situation, drop this image in reverse image search and get the comprehensive recipe.
Without any doubt, social media is famous for creating a buzz with news, mysterious facts and finding real people. While using social media, you may encounter with several fake profiles that want to become your friend. You can easily identify counterfeit people by checking the authenticity of their profile pictures and random photos in RIS. This tool allows you to identify fake profiles within a few seconds.
3. Check Authenticity of Art-work
If you are running an art blog and want to maintain its authenticity, you will need reverse image search to see if someone is using your material without your permission. Reverse image search can trace it instantly if anyone else is getting the advantage of your hard work.
4. Identify Different Objects
Science projects become extremely easy with the use of reverse image search. You can upload the images of unique animals and plants to find relevant information on the web.
I personally tried it a week ago. We have a rare tree in our yard. We were curious to know about this tree, so I had decided to upload its image in reverse image search. I got its name, species and essential guidelines for its better health.
5. Find a Suitable Apartment
This handy innovation allows you to track down the origin of a photo, house, recipe, apartment, etc. If your rental company or realtor hides their addresses, you can use this innovative tool to find out the location of the desired place or building.
6. Explore Unlabeled Products
Some frequent sites like Tumblr or Pinterest provide images of several products without proper labels. You can use reverse image search in this situation to hunt for useful information. For instance, you can easily track the information of an unidentified piece of furniture.
7. Find out the Names of Celebrity
Any image from TV, film or magazine will help you to find out valuable details of a celebrity or a program. RIS will display all possible search results on your screen. It is an exciting way to find out the birthday, name or hometown of your favorite celebrity.
In short, reverse image search is handy to find out living things, fake people, authentic information, and unique ideas.