If you have been following the news lately, you would know that Apple's AirPods were dominating the wireless earbuds segment. However, things could change because we now have our first true AirPods competitor from Beats by Dr Dre.
The latest 'totally wireless' earbuds from Beats have been announced and named as Powerbeats Pro. It should be noted, though, that Apple already owns Beats since 2014 but the Cupertino-based giant has let Beats run on their own.
But since Apple owns the company, we do see Apple's brilliance in this pair of earbuds too. The Beats Powerbeats Pro comes with Apple's H1 chip as seen on the recently launched Apple AirPods 2. This means that you get "Hey Siri" functionality along with better connectivity.
Beats Powerbeats Pro comes with Apple's H1 chip same as Apple AirPods 2
As we mentioned earlier, Apple's AirPods 2 and Beats' Powerbeats Pro are similar in many ways. First of all, both of these earbuds are truly wireless. Now, if a pair of earbuds are said to be truly wireless then it means they are not connected by any wires. You can, therefore, use a single earbud independent of the other one. This can be done on both the AirPods as well as the Powerbeats Pro.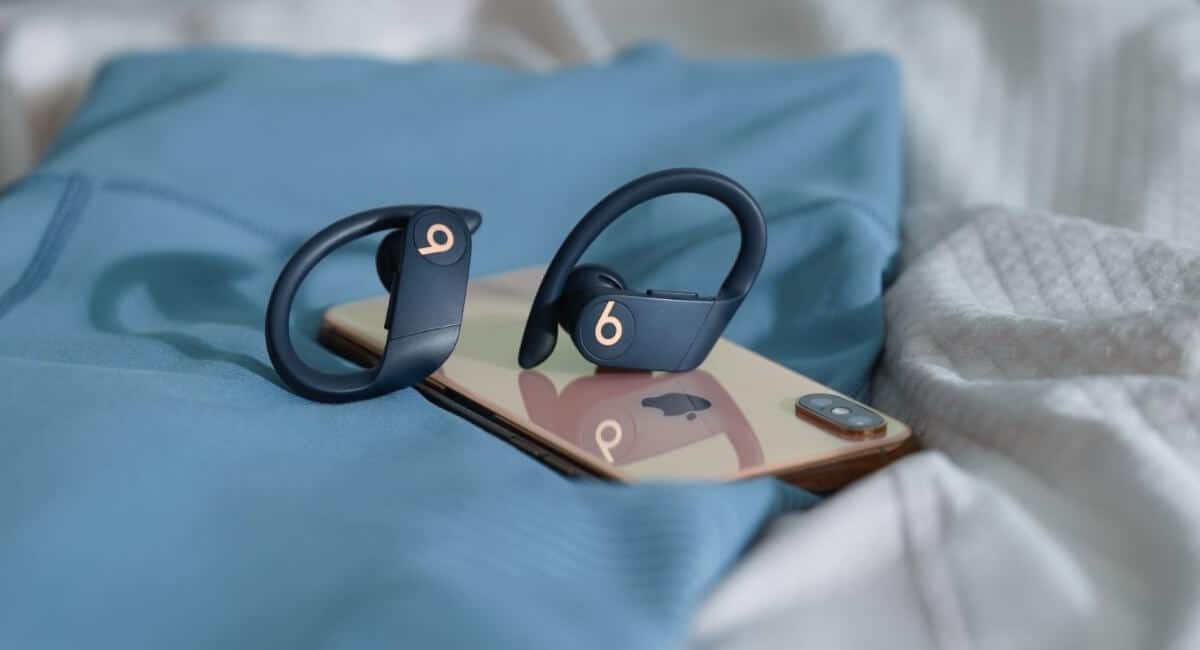 Another similarity is that you have Apple's H1 chip on both AirPods and Powerbeats Pro. With this latest chip from Apple, you get "Hey Siri" functionality. Along with that, it improves the wireless functionality and reliability of the earbuds too. Also, the Powerbeats Pro is dust and water resistant the same as Apple's AirPods.
The one change with the Powerbeats Pro, though, is in its design. We know that Apple AirPods have been designed for a more casual look and less for sports. On the other hand, Powerbeats Pro can be seen as more of a rugged design.
This is because the Powerbeats Pro wrap around your ears so it becomes very difficult for it to fall out from the ears. And therefore, they can be easily used while playing a sport or in the gym.
Apple claims that the Powerbeats Pro should last 9 hours on a single charge for each earbud. If you carry the charging case with you, the Powerbeats Pro can extend up to 24 hours of usage as per Apple.
Also, the Powerbeats Pro is available in Matte Black, Ivory, Navy and Moss color options. Beats' Powerbeats Pro will be available from May 2019 in the US and it is likely to be priced at $249.