If you are not a techie, when it comes to website designing, you don't know how it's done, what are the technologies being used to build the website. But in the end, all you or your client needs a flawless responsive website that works on all popular web browsers.
To make sure a website is compatible with different browsers, it needs extensive testing. If you are into manual testing, it costs you a lot of time and money. The world is moving at lightning-fast and you need to adopt new technologies to catch the running train. Its time for you to go with automated testing which requires fewer man-hours and money.
Comparium is the latest tool in the market that saves your money on QA testing by automating a lot of common test cases. Let's see what exactly the Comparium is, why a company needs it and its roadmap.

What is Comparium
Comparium is a cross-browser testing tool that can test your web pages in a different version of web browsers virtually. With this tool, you can get powerful insights about your website performance in different browser versions and platforms.
Comparium makes your work easier by testing your website and finding errors for you. You have to just visit Comparium website and fill the information they have asked for.
Generally, the Comparium takes the website URL, email address, browser versions and platforms to start a test. Currently, Comparium supports Windows 7, macOS, Linux platforms with Google Chrome, Safari, Firefox and Opera browsers.
Once the tests are completed, Comparium will be sending you a detailed report over your email. As of today, Comparium is in its initial version 1.0 which provides the screenshots of your webpage to help you find how they look on different platforms and browsers.
 Why do you need Comparium?
Comparium will help your projects and company in the following ways:
It is very basic and important to check whether your website is responsive to different screen sizes. Comparium will let you test the website responsiveness in a jiffy.
Since there are plenty of popular web browsers like Google Chrome, Safari, Firefox, Internet Explorer, Microsoft Edge etc, it is time-consuming to check the user interface of your web app in all different browsers. But with the Comparium, you will be able to load and see your webpage on all browsers at the same time. This helps you in fixing the alignment issues individually for every browser.
Comparium will generate the reports of your webpages and send them directly to your email for offline accessing. You need to just enter the URL of a web page, your email address and Comparium will start working in the background while you have a sip of coffee.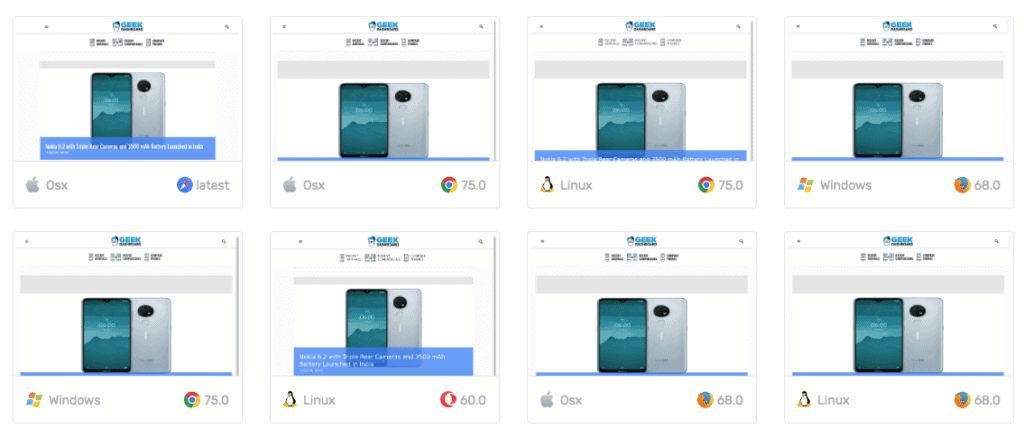 Road Map of Comparium
As already mentioned, Comparium is currently in its initial phase and they have planned for 3 more major releases. Let's have a brief look at their roadmap to know what more we can expect from Comparium in future updates.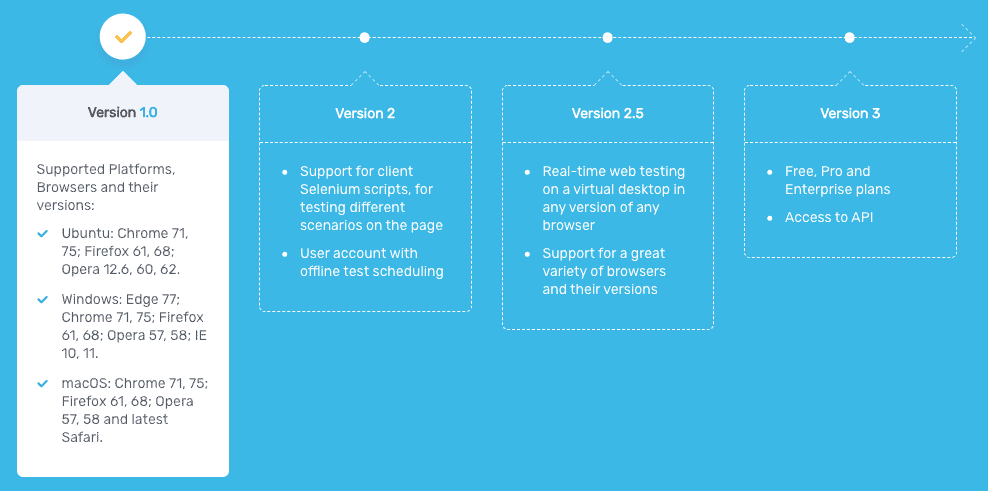 Version 1 (Current version): The initial version is all about a cross-browser testing tool that supports multiple platforms and browsers, from Chrome to Safari, Mac to Windows and showing the results as a screenshot.
Version 2: In the next version, Comparium will support Selenium scripts to run different test cases on a webpage. This version will also introduce user accounts to schedule offline tests.
Version 2.5: In this version, real-time website testing is possible on different web browsers and platforms on a virtual desktop. You might also see more popular browsers like Internet Explorer and Microsoft Edge.
Version 3: Till version 2.5 Comparium will be completely free. But in the final version, you will have Pro and Enterprise plans to access premium features. Public API with proper documentation will also be released in the final version to help you integrate Comparium inside your internal tools.
What do you think about Comparium? Do you think it is useful to automate your web testing? Let's wait for few more months to find out complete details of their pricing, features, affiliate program, and other details.