Last year when OnePlus 3 had come out, its 6 GB memory amazed everyone. Now Asus has all set to bring the smartphone to the next level with 8 GB RAM.
The memory isn't the only thing Asus packed in the smartphone to amuse gadget freaks. In this article, you will get a chance to dig deep into the specs of the new gadget announcement from Asus in 2017.
Asus's AR-Ready Smartphone Comes up with 8 GB RAM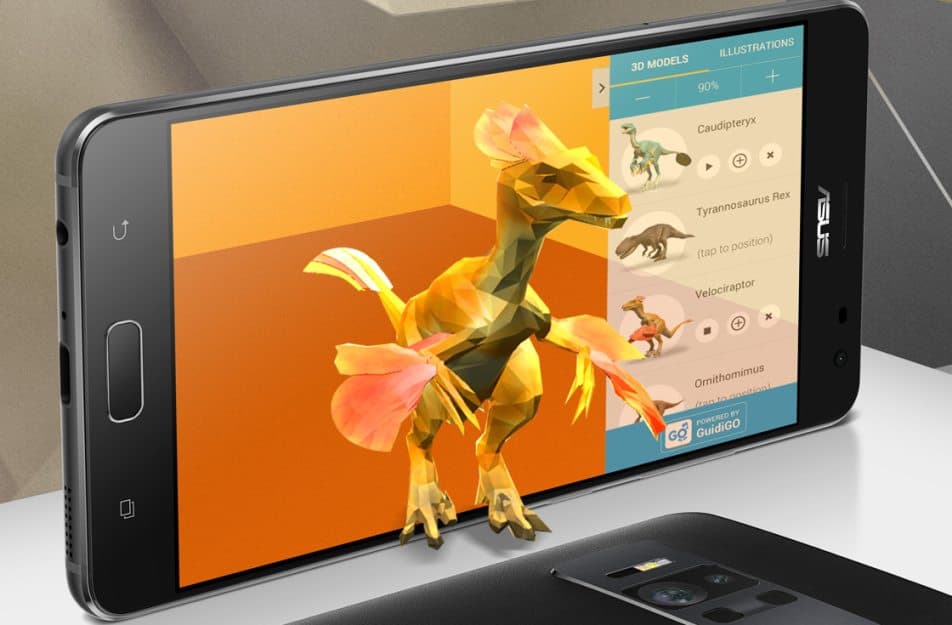 The company along with AR announced Zenfone Zoom, which will be a great asset for those who love smartphone photography.
I have already told you that 8 GB RAM isn't the only amusing thing about Zenfone AR. Yeah, you get AR and VR functionalities along with Google Tango. The first Google Tango smartphone, Lenovo Phab 2 Pro is truly a phablet with 6.4-inch display whereas the new addition sports a 5.7 inch AMOLED screen of QHD resolution.
Given that the display has a significant role in defining the VR experience, you will not be disappointed with Zenfone AR.
Asus wasn't keen in manufacturing smartphones with fingerprint scanner lately. But Zenfone AR is an exception to this convention.
Talking about the innards, Zenfone AR packs a Snapdragon 821 processor. You know that Qualcomm has already announced their new 835 SoC. So, you can't take the new Zenfone as an up-to-date one.
In the event, the company officials told the media that the new Daydream-ready smartphone will have an exclusive ZenUI 360 VR app.
Heating is one of the prominent issues in almost all Android phones. Asus developed a new technology called vapor cooling to avoid the same.
The rear camera sports a 23 MP sensor with autofocus facility. In order to stabilize the video recording, AR has support for both OIS and EIS. Moreover, the camera can shoot videos up to 4k resolution. The selfie camera is 8 MP with f/2.0 aperture.
Also Read:
The smartphone can perceive depth, track motions and learn surroundings as well. Obviously, it is going to provide the best-in-class AR experience using Google Tango.
You will get 256 GB internal storage with an SD card slot that supports up to 128 GB. Though the device supports dual SIM functionality, the second port is a hybrid one.
We are skeptical about the backup of 3300 mAh battery given that it has a big screen of higher resolution.
Asus Zenfone AR will be running on Android 7.0 Nougat. The speculations suggest the smartphone will hit the market by the second quarter of 2017. We haven't got any details about the price yet.