By this time of the year, we have seen almost everything in smartphone innovation. Last year, we had smartphones with pop-up selfie cameras from Oppo and Vivo. The recently launched OnePlus 7 Pro comes with a pop-up camera from a major OEM as well. We also saw smartphones launched with a slider mechanism instead of just the pop-up camera. However, that idea seems to have been dropped by OEMs.
Now, we have a new flagship from Asus with a flip camera. The concept of flip cameras is not new because Samsung recently launched one of its A-series devices with similar rotating cameras. But this is the first time that we have a smartphone with top-of-the-line specifications and unique camera mechanism.
Asus Zenfone 6 with Snapdragon 855, Rotating Cameras and Full-Screen display launched
Asus has launched its latest flagship smartphone in the Zenfone lineup, Zenfone 6. The announcement does not come as a surprise because Asus already teased the launch of its latest flagship.
Now, the most unique and somewhat weird aspect of Zenfone 6 is its rotating flip camera. The dual camera system literally flips forwards when the selfie mode is triggered. If not, the cameras rest inside the gap on its rear panel.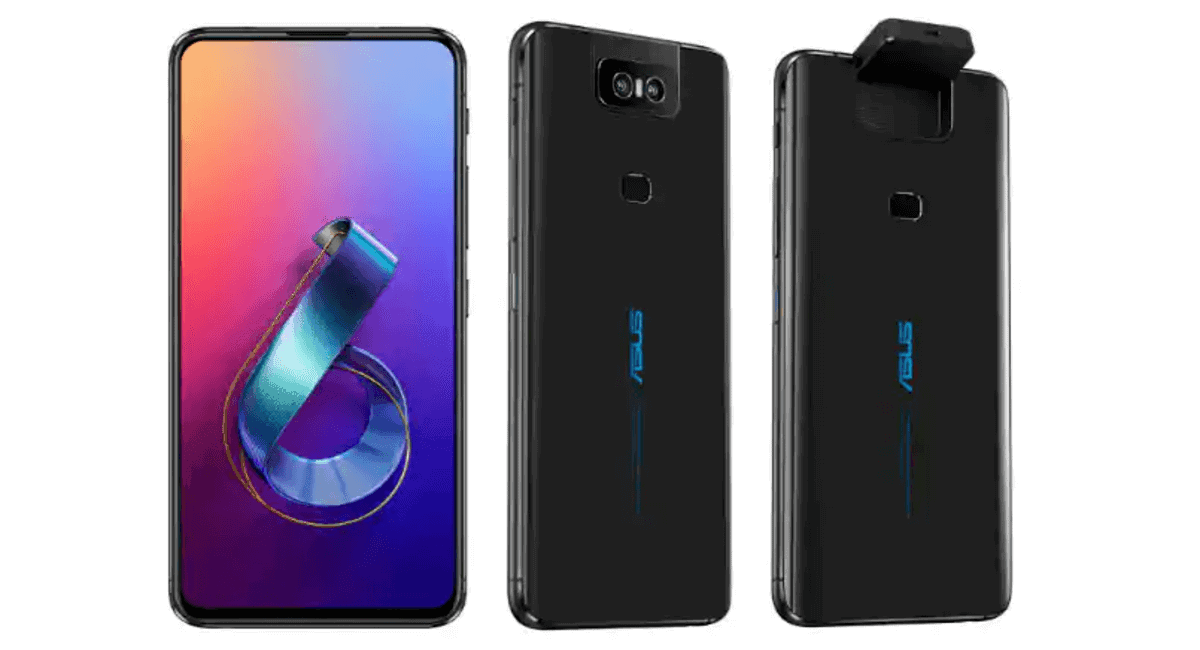 On the other hand, Asus Zenfone 6 comes with latest specifications too. For the display, you get a 6.4-inch full HD+ LCD display with 92% screen-to-body ratio. Along with that, the Snapdragon 660 processor powers this device along with Adreno 640 GPU for graphics. Zenfone 6 has up to 8GB of RAM and 256GB internal storage.
Coming to its unique camera system, it got dual cameras with 48MP main rear camera and a 13MP ultra-wide sensor. It looks like we will see most of the flagship smartphones come with a 48MP primary camera like Realme X, OnePlus 7 series and others.
The good thing, however, on Asus Zenfone 6 is that you get the same cameras on front and back. So you can take full advantage of the cameras for your selfies too.
Another major announcement is that the Zenfone 6 runs on Stock Android rather than Asus' ZenUI. It also has a 5000 mAh battery along with Quick Charge 4 support for fast charging. You also have dual speakers on the Zenfone 6 along with the retention of 3.5mm headphone jack.
Asus Zenfone 6 Specifications
6.4-inch full HD+ LCD display (92% screen-to-body ratio)
Unique Flip Cameras
Snapdragon 855 processor
Adreno 640 GPU
8GB RAM
256GB internal storage
48MP primary + 13MP ultra-wide cameras
5000 mAh battery (Quick Charge 4)
Stock Android (Android 9.0 Pie)
Starts at EUR 499 (Approx. $550)