We have seen many gaming smartphones over the last few months. The first one came from Razer and they didn't even bother bringing it to India. Then came Xiaomi's Black Shark and ZTE's Nubia Red Magic. Neither of them managed to make their way to the country.
As a mobile game lover, you might be heartbroken to see the negligence of the companies. Well, you don't have to worry. Asus is planning to release their ROG gaming phone, with impressive industry-first features to India.
Asus ROG Gaming Phone to Launch in India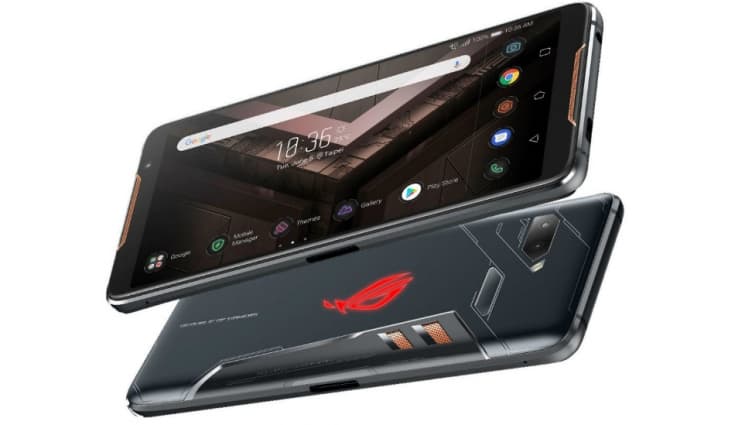 As you read earlier, we only got to see the so-called gaming phones from the media as people living in India. For some strange reasons, none of the past devices came to India.
Asus wants to exploit this opportunity by bringing their ROG gaming phone to the country (in September as per reports). Of course, it will hit the market like a hotcake given the popularity of smartphones and games. Considering the specifications, we can already tell you that the phone will lie on the top in terms of pricing.
Unlike the counterparts from Razer, Xiaomi, and ZTE, ROG phone contains some industry-first features, including extra USB Type-C ports to help you have the least interruption while gaming.
To recall, the phone features a 6.0-inch Full HD+ AMOLED HDR display. It also flaunts a refresh rate of 90Hz and response time of 1 ms. You know the higher the refresh rate (and response time), the smoother the gaming is. Under the hood, the device packs in the latest flagship processor from Qualcomm, Snapdragon 845. In order to push the device to the maximum performance, Asus has included an overclocked version that offers 2.9GHz clock speed.
You get 512 GB internal storage along with 8 GB RAM. When it comes to the optics, it has a 12MP+ 8MP dual system on the rear and another 8 MP camera up front for selfies. The battery capacity is 4000mAh and it supports the company's HyperCharge technology for faster charging.
The copper heat spreader and 3D vapor chamber placed close to the chipset ensure that the innards don't heat up. Just like HTC U11 and Google Pixel 2, ROG phone has three ultrasonic pressure-sensitive points. One such point activates X Mode, which disables all the background processes, activates cooling technology, changes the theme into reddish as a part of preparing the device for extreme gaming.
Along with the phone, you can also buy some extra accessories like AeroActive Cooler, TwinView Pedestal, Gamevice Gamepad, and WiGig Dock.