Asus has just announced its latest ZenBook lineup of laptops. As part of Asus' 30th anniversary, the company announced these new laptops at Computex 2019. Now, we already know that Asus ZenBook Pro was announced last year with ScreenPad 1.0 which was Asus' unique innovation inside a laptop's trackpad. However, the first iteration of ScreenPad had some issues.
With the launch of ZenBook 13, 14 and 15, Asus has integrated ScreenPad 2.0 inside them. The latest version on ScreenPad comes with improvements and fixes bugs from the previous version. The new ScreenPad comes with a 5.65-inch display which almost feels like a smartphone.
Asus ZenBooks with ScreenPad 2.0 Announced at Computex 2019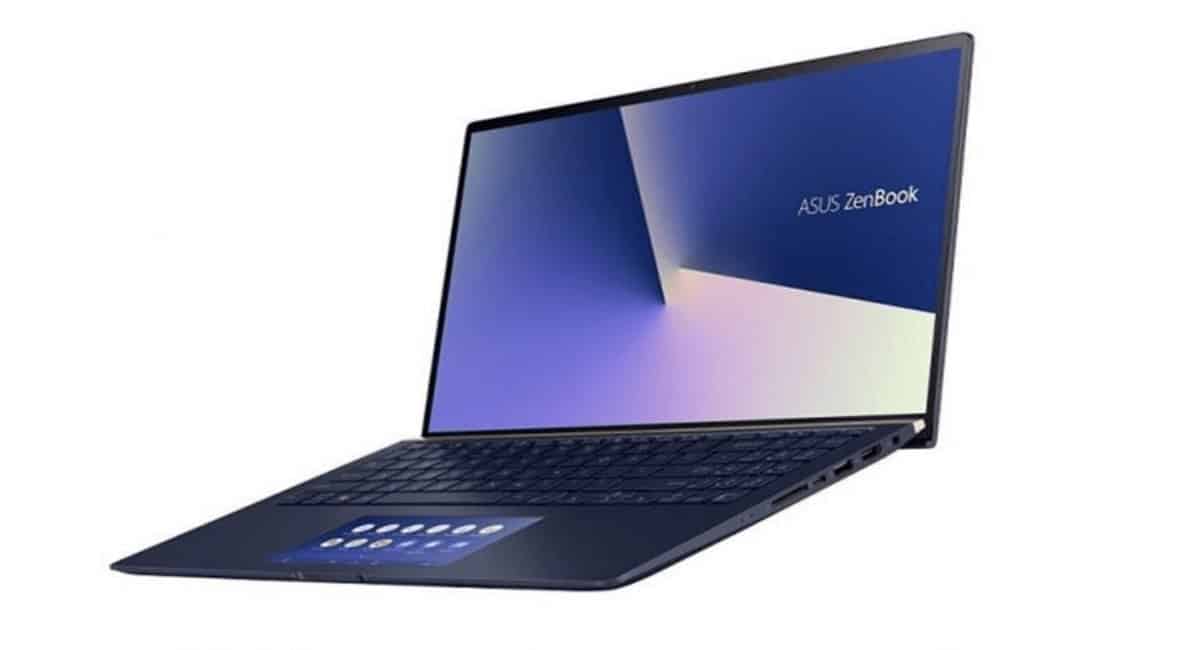 Asus ZenBook series comes with a 13-inch, 14-inch, and 15-inch variant as the name suggests. All these laptops from Asus come with a metallic build and slim design.
Along with the improvements to ScreenPad and design, Asus has also embedded Nvidia GeForce GTX 16xx series graphics cards. As far as ZenBook 13 is concerned, it has a 13.3-inch display with a full HD panel. ZenBook 13 also comes with a 95% screen-to-body ratio. You also get up to 16GB RAM and 1TB SSD on the laptop along with a max of Intel Core i7 processor.
Asus ZenBook 14, on the other hand, comes with a 14-inch full HD screen and 92% screen-to-body ratio. Similar to ZenBook 13, you can get this laptop with Intel Core i7 processor, 16GB RAM, and 1TB SSD. The main laptop in this series, the Asus ZenBook 15 comes with a 4K display.
Asus ZenBook 15 comes with a 15.6-inch display with a 3820 x 2160 pixels resolution and 92% screen-to-body ratio. However, you can also get a full HD panel for a lower price. This laptop also comes with Intel Core i7 processor, 16GB RAM, and 1TB SSD.
As far as the weight of ZenBook series is concerned, Asus ZenBook 13 weighs just 1.2 kg whereas ZenBook 14 weighs just 1.26kg and ZenBook 15 weighs around 1.55kgs.
All the laptops in the Asus ZenBook series run on the latest version of Windows i.e Windows 10. Asus has not announced prices of the ZenBook series laptops but they are expected to be available later this year.
Asus ZenBook 13 Specifications
13.3-inch Full HD display
95% screen-to-body ratio
Up to Intel Core i7 processor
16GB RAM
1TB SSD
Windows 10
Weight: 1.1 kg
Asus ZenBook 14 Specifications
14-inch Full HD display
92% screen-to-body ratio
Up to Intel Core i7 processor
16GB RAM
1TB SSD
Windows 10
Weight: 1.3 kg
Asus ZenBook 15 Specifications
15.6-inch Full HD display
92% screen-to-body ratio
Up to Intel Core i7 processor
16GB RAM
1TB SSD
Windows 10
Weight: 1.55 kg