Apple has been known for its security and privacy features. We should all come to an agreement that iOS is more secure than Android. However, Android fans would still debate about that statement. Apple as a company also takes the privacy of its users very seriously.
But in a moment of embarrassment for the company, a bug has been found in Apple's FaceTime app. Now, this bug is a severe one which directly affects the privacy of any iOS user. This bug is related to the group conferencing inside FaceTime which was announced by Apple last year. With the launch of iOS 12, Apple announced the ability to FaceTime up to 32 people at the same time.
What is the Apple FaceTime bug and Why should you worry about it?
This FaceTime bug was first reported by 9to5Mac's Benjamin Mayo. This FaceTime bug is related to the Group FaceTime feature that was announced with the launch of iOS 12. With Group FaceTime, you can add up to 32 people in a single FaceTime call and chat with each of the 32 participants at the same time. The bug that was found yesterday can be recreated using some very simple steps.
Now you can answer for yourself on FaceTime even if they don't answer?#Apple explain this.. pic.twitter.com/gr8llRKZxJ

— Benji Mobb™ (@BmManski) January 28, 2019
First of all, you have to make a normal FaceTime call to someone. After that, you need to add another participant to this call so it will be converted into a Group FaceTime call.
However, when you call the third participant, you can hear their audio before they even answer or reject the call. Almost everyone who tried out this method found success in reproducing the bug. Therefore, it became a serious case of the privacy breach. For example, this bug can be used by someone to spy on you with a simple call.
Apart from that, users also gained access to video of the third participant while the call was still ringing. This happened when the Group FaceTime recipient would press the home or volume buttons.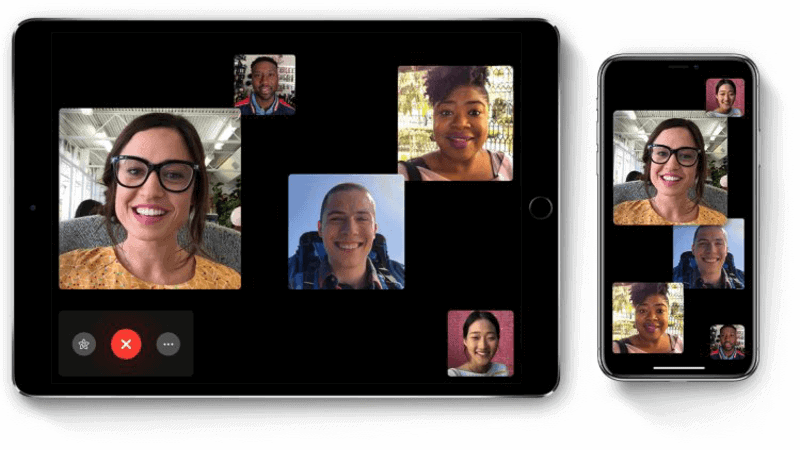 Since the discovery of this bug, Apple has disabled Group FaceTime all-together. This means that you will not be affected by this bug at the moment.
Also, we would recommend you to disable FaceTime for the time being for your privacy as well. Apple has also replied to this bug saying that they are working on this issue.
This issue will be resolved in an update to iOS coming "later this week", according to Apple. This FaceTime bug is known to affect any user on iOS 12.1 or later so if you are on a similar version of iOS then disable FaceTime at the earliest.