With Apple's music released early this year, it took the music industry to a whole new level. Before apple music made its way into the market, Spotify and panda are the only two rules of an entire music industry. When apple made entry into the music industry, there was a big shift from Spotify and panda to Apple music. Apple's music service became reputed for offering premium quality bit rate at minimal subscription plans.
Apple music service paved way for the collaboration with other services and products that take advantage of the music service. One company that benefited the most from the collaboration is Beats by Dr. Dre. Beats were very well noted globally for offering the best quality earphones and headphones. Beats advertising strategy played very well in promoting its products to the world. The company approached reputed musicians in the industry and asked them to endorse their product. In such a way beats became well verse.
Apple's BeatsX headphones
Apple contract with Beats took music experience to new dimension like never before. As apple music is becoming the trend, its users are looking out for the new range of products that can support apple music quality without any distortion.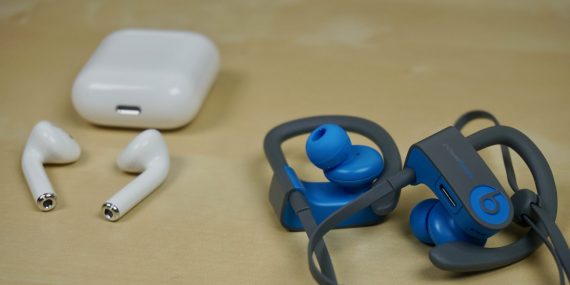 There were rumors that Apple iPhone 6 successor models, 7 and 7 plus will not have 3.5mm headphone jack and it'll be replaced with USB type-c lightening cable. When iPhone 7 and 7 plus was first announced in September this year, it became the much-anticipated phone. The rumor of iPhone 7 and 7 plus not having headphone jack was finally confirmed when a keynote was made. Soon headphone manufacturing industries redesigned their products that can take advantage of USB type-c lightening port on iPhone 7 and 7 plus.
Like LG, Bose that manufactured headphones and earphones with USB type-c connector instead of 3.5mm jack, Beats too manufactured listening devices that are compatible with the latest iPhone version. The problem with these headsets is that they are only compatible with fewer versions of smartphones. While the entire mobile industry is taking small steps towards the shift, the transition rate is not as expected.
This is where users expected a new design of ear and headphones that can be compatible with both USB type-c and 3.5mm jack paired devices. That's when Bluetooth earphones and headphones made their way into the market and seen a huge success in sales.
While there are plenty of Bluetooth ear and headphones to choose from, like Jaybird freedom, Jaybird X2, BeatsX from Beats remained the favorite for everyone.
So before buying BeatsX from Beats, it is wise to know about the product.
Here's everything about BeatsX
BeatsX is a Bluetooth paired in-ear earphones. It pairs seamlessly with your iPhone without any hassle. The pairing process is very simple. It enables the users to simply pair by powering up and holding the product near to your iPhone. Unlike the Apple ear pods, the BeatsX have a flexible cable that keeps the earpieces intact with each other.
The battery life is pretty decent. A single charge will give you 8-hours of playback time. The battery life is far better than any other existing products in the market. Looks and product quality are sturdy and ergonomic. The only downside with this product is that it doesn't have a magnetic battery that can give some extra charge in times of need. Except this the overall build and sound quality are good.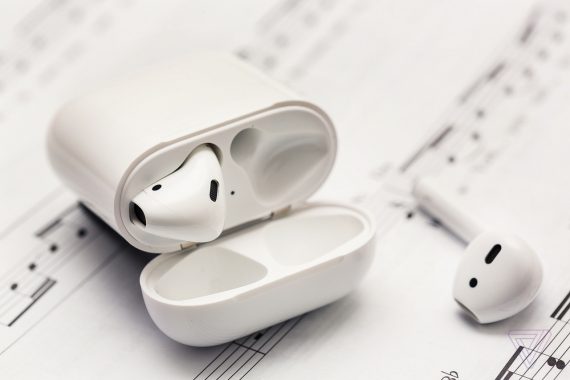 With fast fuel technology, a quick 5-minute charge gives the users 2 hours of playback. An in-line mic and receiver will allow you to take calls and change media without reaching the phone. A double tap on the sensor in earphone will instantly activate Siri. It is expected that BeatsX will cost around $149.99 in retail and comes in two colors. A leather pouch is provided to carry the product anywhere.
The BeatsX earphones are announced alongside with iPhone 7 and 7 plus models in September keynote. It is expected that the product will be available for sale in retail just a month after the release of iPhone 7 and 7 plus. It's almost the end of the year, but still, the BeatsX earphones aren't for sale still. There were rumors that the product sale was postponed to February 2017 will be available for sale on the official Apple website. The confirmation comes just a few days after apple trustworthy reseller B&H photo video said earphones will be delayed for at least 2-3 months.
Beats also announced the release of other two products along with BeatsX. They are solo3 and Powerbeats 3. Solo 3 and Power beats 3 are priced at $300 and $200 respectively and is already for sale on apple official website. BeatsX are the third member of the trio and were supposed to be released alongside with Power beats 3 and solo 3. But due to some technical reasons the product release was postponed to February 2017.
If you are a beats fan, here's some good news. The delayed launch of BeatsX has fetched some advantage to Beats lovers. Apple had substantially offer discounts on Beats pill, speakers and EP headphones following BeatsX delay.
One notable product that is worth trying is Apple's latest ear-pods. While this is the first of kind product ever designed by Apple, its reputation had earned many sales in the market. Apple's latest ear-pods which are the first wireless kind, are duped with the name Airports.
Apple air-pods sound really good. Apple has its way of solving industries two leading problems. Pairing and robust connection. Thanks to W1 chip in the uni-body of earphone that makes pairing process an ease. The moment you open the magnetic box that houses the air pods and brings closer to iPhone, it pairs with all your devices that were signed in with your apple ID. Apple air pods lose some of their magic if used for the android device.
Verdict:
As it is confirmed that apple had postponed the release of BeatsX to February 2017, you can look out for alternatives to BeatsX if you are in a hurry or too enthusiastic to use Bluetooth-powered earphones. If such is the case, Apple AirPods, Jaybird freedom, x2, beats solo3 can be options to alternatives.