Apple had never made any changes to Mac Pro since 2013. The professionals who need hefty CPU and GPU to render 3D graphics were disappointed by the indifference Apple had towards Mac Pro.
But on March 4th, 2017, the company refreshed the Mac Pro lineup. And, hinted at coming with a rethought version of it.
Apple Refreshes Mac Pro and Planning to Come up with the New iMac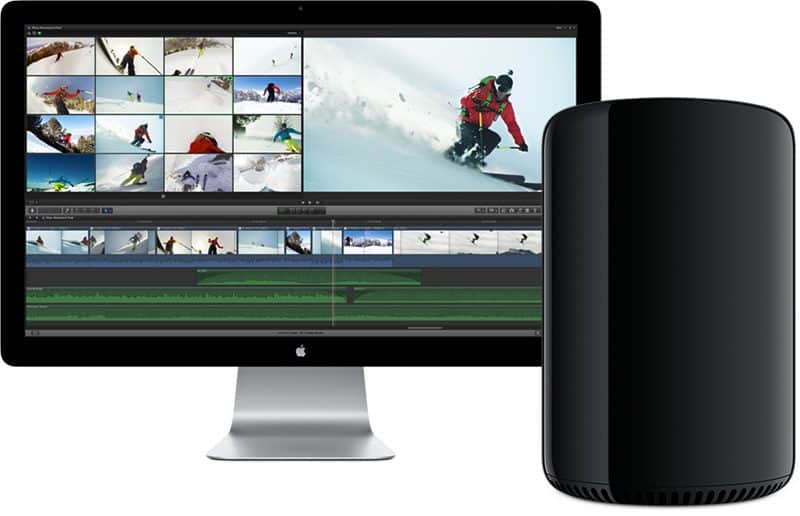 As stated earlier, people were disappointed about the lack of responsibility of Apple when it came to Mac Pro. It remained untouched for almost four years.
On 04/04/2017, Apple reshuffled the configuration of Mac Pro. Now the entry level Mac Pro costs $2999 on the contrary to the previous price of $3999. The 8-core CPU model with twin D700 GPUs is the high-end model now, priced at $3999. You get six Thunderbolt 2 ports, four USB 3.0 ports, two Gigabit Ethernet ports and 256 GB flash storage on both the variants.
They have made a few changes in the hardware as well. The former quad core model Mac Pro now has six cores CPU. Earlier it sported two AMD FirePro D300 GPUs. If you purchase it today, what you get is dual D500 GPUs. They also upgraded the RAM from 12 to 16 GB.
Moreover, Apple has upgraded the six cores model too. They have upped the CPU to eight cores, GPU to dual D700, and RAM to 16 GB. Every other hardware component remains the same.
Also Read:- Apple Falls to Fifth Place from Third in Chinese Smartphone Market Share
They also revealed that the company is planning to come up with a redefined Mac Pro with an external display. But it might take more than a year to get completed. If a Mac Pro with an external display becomes a reality, Apple's discontinued Thunderbolt Display may make a comeback.
Even though the completely rethought Mac Pro doesn't make an entry this year, the new iMac will. Provided the majority of Apple desktop users are using iMac, they have big plans for the product.
As a confession, the company told the media that the growth of iMac was what prevented them from giving attention to upgrading Mac Pro. Only a single digit percent of Apple desktop users opted Mac Pro. Moreover, the trashcan design of the device was another hurdle that hindered them from upgrading it.
Apple usually doesn't break their silence when it comes to new products. But the impatience of Mac Pro users made them break the convention this time.