Apple has constantly been under attack for its Butterfly keyboards on the latest MacBook models. We have now seen three generations of Apple's Butterfly mechanism keyboards. But the problems in the keyboard switches are still the same as they were before. The issue with these keyboards is, they start misbehaving when dust gets inside its keys.
Apart from that, the keys have very less travel distance when pressed which is not liked by many users. In news that will delight Apple fans, the company might finally be doing away with the Butterfly keyboards.
Instead, the company will use Scissor Switch keyboards in the next MacBook models. This is according to the famous Apple analyst Ming Chi-Kuo who has a great track recording regarding Apple products.
Apple's next MacBook models might have Scissor Switch keyboards instead of Butterfly switches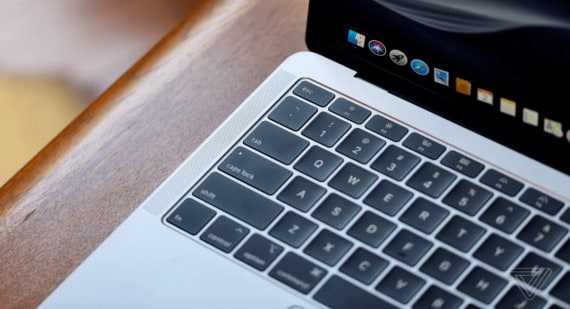 Apple, in 2016, launched its first iteration of Butterfly keyboards in the MacBook Pro models. In a bid to make its MacBooks thinner and lighter, Apple used these keyboards designed by them.
These keyboards have less travel distance and are almost sitting flush on the surface. Thus, they take negligible space and can be used without space between screen and keyboard while folded.
But MacBook users complain that these keyboards are a hassle to type on. On top of that, the keyboards start misbehaving when dust or other particles go inside.
Apple tried to solve its keyboard problems by launching newer generations in 2017 and 2018. However, both of these attempts from Apple also failed to solve the problem. Now, Apple has finally decided to ditch that keyboard design in favor of Scissor Switch keyboard.
According to Ming Chi-Kuo, we will see Apple MacBooks with Scissor Switch keyboards starting from this year's MacBook Air 2019. Now, this is a rumor at this point but Kuo's track record suggests that the information might be accurate. Having said that, Kuo also says that the new keyboard won't be seen on Apple's 16-inch MacBook Pro releasing later this year.
Apple's latest Scissor Switch keyboards will have glass fiber keys for durability. Also, these Scissor Switch keys will have longer key travel. Kuo also reports that these keyboards are something that is never seen before on MacBooks.
That being said, we know that Apple MacBooks before the Butterfly mechanism was using a Scissor Switch mechanism too. Ming Chi-Kuo says that the decision is because of the higher cost of manufacturing having low yields. These new keyboards are cheaper than Apple's Butterfly keyboards yet costlier than an average laptop keyboard.