After launching the new iPhone lineup (8, 8 Plus, and X), the tech giant Apple is reportedly working on the successor of another familiar series, SE. Reports have come out claiming they would release the smartphone in early 2018.
To recall, iPhone SE was a budget phone aimed at selling countries like India. They have managed to sell the device like a hotcake and even now, people go for it as e-commerce platforms offer massive discounts.
Apple iPhone SE 2 Rumoured to Come out in 2018 with Made in India Label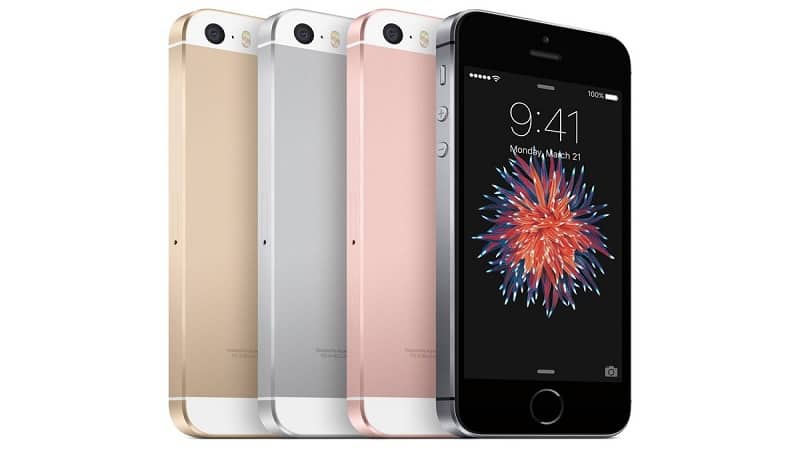 Apple assembles the current iPhone in the factory of Taiwanese manufacturer, Wistron at its factory in Bengaluru. Most probably, they will follow the same path and might embed a made in India label on the package of the upcoming phone.
We expect iPhone SE 2 to come as a budget device rather than a premium high-end one. For the same reason, we will miss out many features from the new iPhone lineup including wireless charging, OLED bezel-less display, and Face ID. Nonetheless, it might happen that Apple would improve the display resolution on the new SE 2 as compared to the previous one.
Underneath the hood, we expect A10 fusion processor coupled with 2 GB of RAM. There is a chance for Apple to make the phone available in 64 and 128 GB variants. When it comes to the camera, the rear shooter might carry a 12-MP sensor. Going by the speculations, it can shoot 4K videos at 60 frames per second. The selfie-shooter is not going to disappoint with its 5-MP sensor as well.
Apple launched iPhone SE back on March 21, 2016. They haven't upgraded the phone until then. However, new 64 and 128 GB variants have come out with no difference in other specs. If we take the previous launch date pattern into consideration, we can see iPhone SE 2 live in action by March 2018.
The pricing of the iPhone 8, 8 Plus, and X is too aggressive for an ordinary customer to buy. Hence, the SE 2 extends a chance for them to grab a brand-new phone from Apple.
At this moment, the 16 GB variant of iPhone SE has a price of Rs. 18990 on Amazon India. As a tradition, Apple reduced the price with time. It has a 4-inch display with 1136x 640 pixels resolution and 326 PPI pixel density. One of the main pitfalls of it is the 1.4 MP front camera, which is going to be solved on its successor.
What do you think of the upcoming iPhone SE 2? Is there any spec you want to see on it? Share with us in the comment section below.